GREEN BAY, WIS. — Carnivore Meat Company added two team members in late November and early December. Ellie Kohler joins the company as its latest account specialist for customers in Alaska, Washington, Oregon, Utah, Idaho, Montana and Wyoming. Nick Hoppert joins as digital merchandiser for the pet food company.
Kohler's background in dog training, rescue and foster work will be an advantage in her new role with Carnivore.
"There's no other way to say it — Ellie is a dynamo," said Joey Weichmann, national sales manager at Carnivore Meat Company. "She grew up showing dogs at the highest level, has a wicked passion for animal nutrition, and even spent a few years working in pet retail. This level of experience, combined with her love for animals, will be an incredible asset not only to our team, but to every retailer and distributor fortunate enough to cross her path. I can't wait to watch her progress with our company in her new role, managing independent and franchise retailers in the Pacific Northwest."
Kohler brings past career experience in account management, sales, project management, finance, marketing and retail, and an interest in pet health and nutrition to her new position. She will support and manage Carnivore Meat Company's Vital Essentials and Vital Cat customers.
"As an Account Specialist, I am focused on cultivating and growing relationships with retailers," Kohler said. "My core responsibilities include being a support system and a resource."
She earned her bachelor's degree from Kent State University.
Hoppert joins the company after spending more than six years as a web content specialist. He brings experience in e-commerce, content management, social media and digital marketing, video production and information technology to his new role with Carnivore.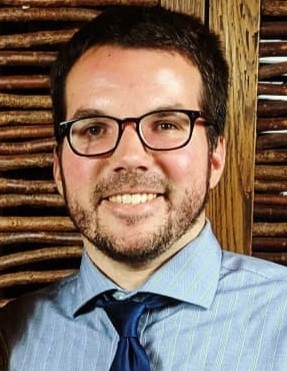 "With the incredible growth our company has experienced in the premier pet food category, Nick will be instrumental in supporting our digital growth strategies while maintaining our promise to share our award-winning food and treats with pet parents across the world," said Jeremy Gesicki, senior manager of e-commerce for Carnivore, who was appointed in early November.
Hoppert will work with the e-commerce team to plan and execute digital strategies for Carnivore Meat Company's Vital Essentials, Vital Cat and Nature's Advantage brands.
"I am very lucky to have not only found a great new job, but also one in a flourishing, expanding company like Carnivore Meat Company," Hoppert said. "I am excited to not only apply the skills I already have, but also continue to develop new skills as I go along."
He holds a bachelor's degree in multimedia communication from Concordia University in Wisconsin.
Read more about personnel changes throughout the industry.