GREEN BAY, WIS. — Benjamin Hannon has joined the sales support team at Carnivore Meat Company as customer service specialist. Hannon will answer consumer inquiries received by the company through phone, email or mail for its Vital Essentials, Vital Cat and Nature's Advantage brands.
Hannon offers more than 15 years of customer service experience, including in- and out-bound call center and tele-sales experience.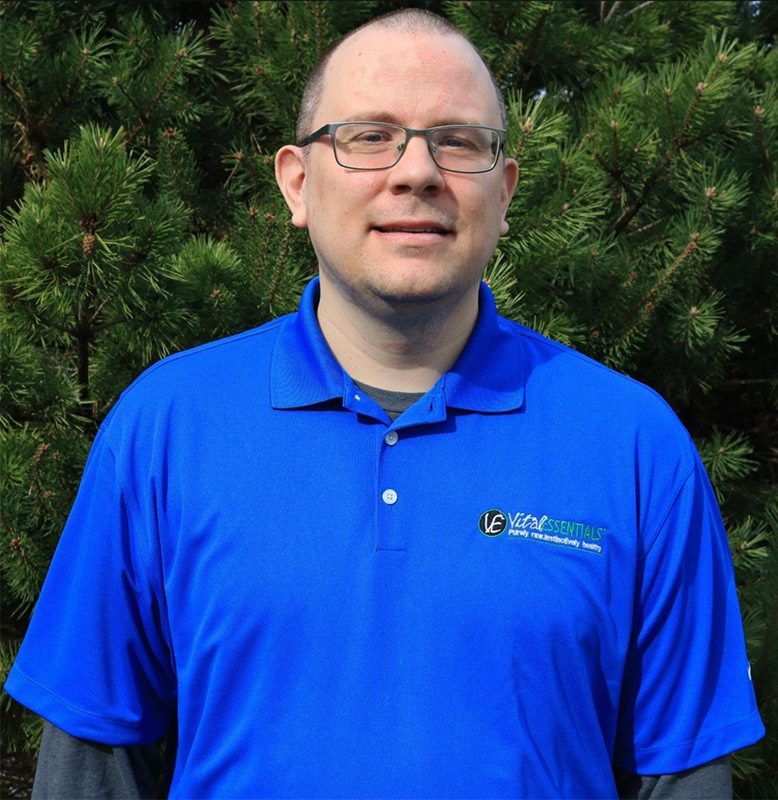 "Ben brings a unique set of customer service skills to our Sales Support Team and he will be pivotal in ensuring the success of our communications with consumers and visitors," said Melissa Olson, vice president of sales and marketing at Carnivore Meat Company.
Hannon will also greet visitors at the front desk of Carnivore Meat Company's Green Bay office on Yeager Street.
"I'm good at talking to people," he said. "I can deal with angry people and turn them right around and I can deal with happy people as well."
Hannon joins the company at a pivotal time, when sales for the freeze-dried raw pet food segment grew 69% from 2019 to 2020, according to Carnivore Meat Company. He will support the company as it meets increased demand and seeks to provide top-tier service to its customers.
"We are excited to have Ben join our team during Carnivore Meat Company's next chapter of growth as we continue expanding our E-commerce platforms," Olson added.
Read more about personnel changes throughout the industry.