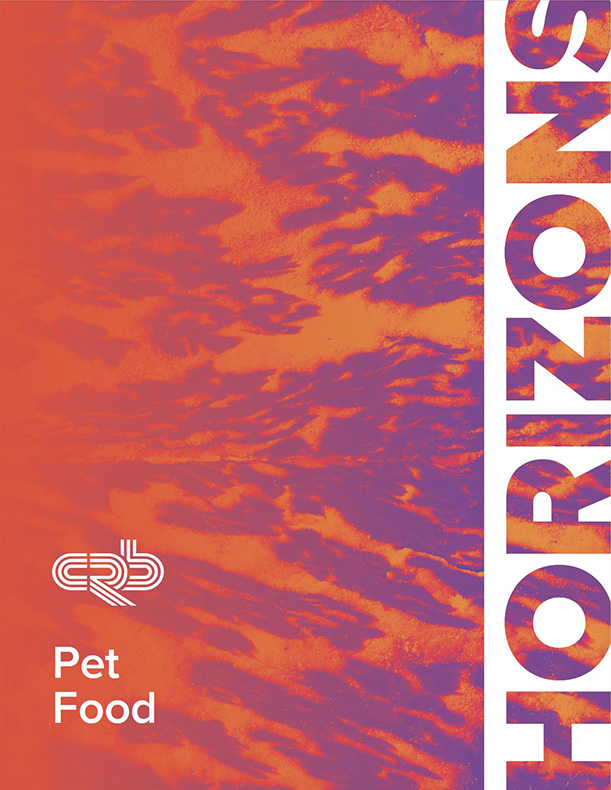 KANSAS CITY, MO. — With analysts predicting that the US pet food market will reach $275 billion by 2030, pet food and treat manufacturers are poised to reap the rewards. CRB, a provider of sustainable engineering, architecture, construction and consulting to the food and beverages and life sciences industries, has taken a closer look at this ever-changing market in its newly released Horizons: Pet Food report. Despite labor shortages, supply chain challenges and rising costs throughout the manufacturing industry, CRB's report shows processors are adding production capacity to meet the ongoing consumer demand for more high-quality pet food and treat products.
"This is a high growth industry that's committed to the consumer and its core product despite all the challenges that are happening," said Tony Moses, Ph.D., director of product innovation for CRB.
The Horizons study, conducted in November and December 2021, consists of responses to around 100 questions by 300 pet food manufacturing leaders. Respondents represented companies with annual sales between $10 million and $20 million to those with more than $500 million in annual revenue. They were asked about product innovation, processing, project execution, packaging, operational improvements and efficiencies, quality and safety and sustainability.
The overall impression drawn from the research is one of optimism for and confidence in the future of the industry.
"At stake is nothing less than a projected $275 billion, the expected annual value placed on the pet food industry by 2030," wrote Tim Barba, CRB's chief operating officer, Global Technical Operations, in the report's opening passages. "To get their share, manufacturers are feverishly expanding and modernizing their production capacity, exploring new segments, and aligning their products with the qualities prized by ingredient-conscious consumers."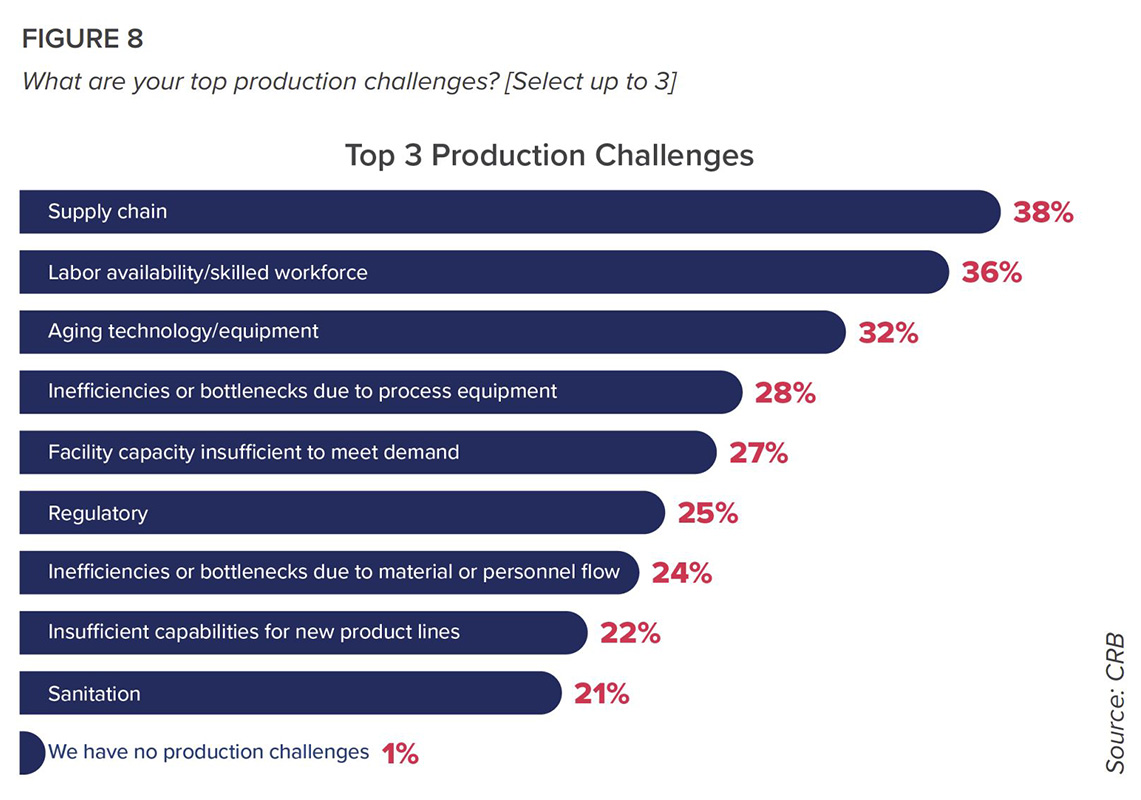 Respondents were asked to select their Top 3 production challenges and to no surprise, 38% selected supply chain, 36% chose labor availability and skilled workforce, and 32% named aging technology or equipment as a top challenge. Other challenges included inefficiencies due to processing equipment, regulatory and sanitation.
The Horizons report also took at close look at what is driving product innovation in the pet food industry. Topping the list was sustainability, achieving a cleaner label, the "pets as family" consideration and improving product consistency.
"These results are very much in line with producers keeping values and consumer concerns central to their production innovation and their product attributes," Moses said. 
The report also revealed producers are taking sustainability quite seriously. A question about future plans for becoming carbon neutral showed that the majority of the respondents' companies either have plans in the works for becoming carbon neutral, or they soon will. Fifty percent will have a plan in place within five years; 30% within 10 years; and 7% in 10 years or longer. Only 6% of respondents reported that they have yet to start working toward this goal.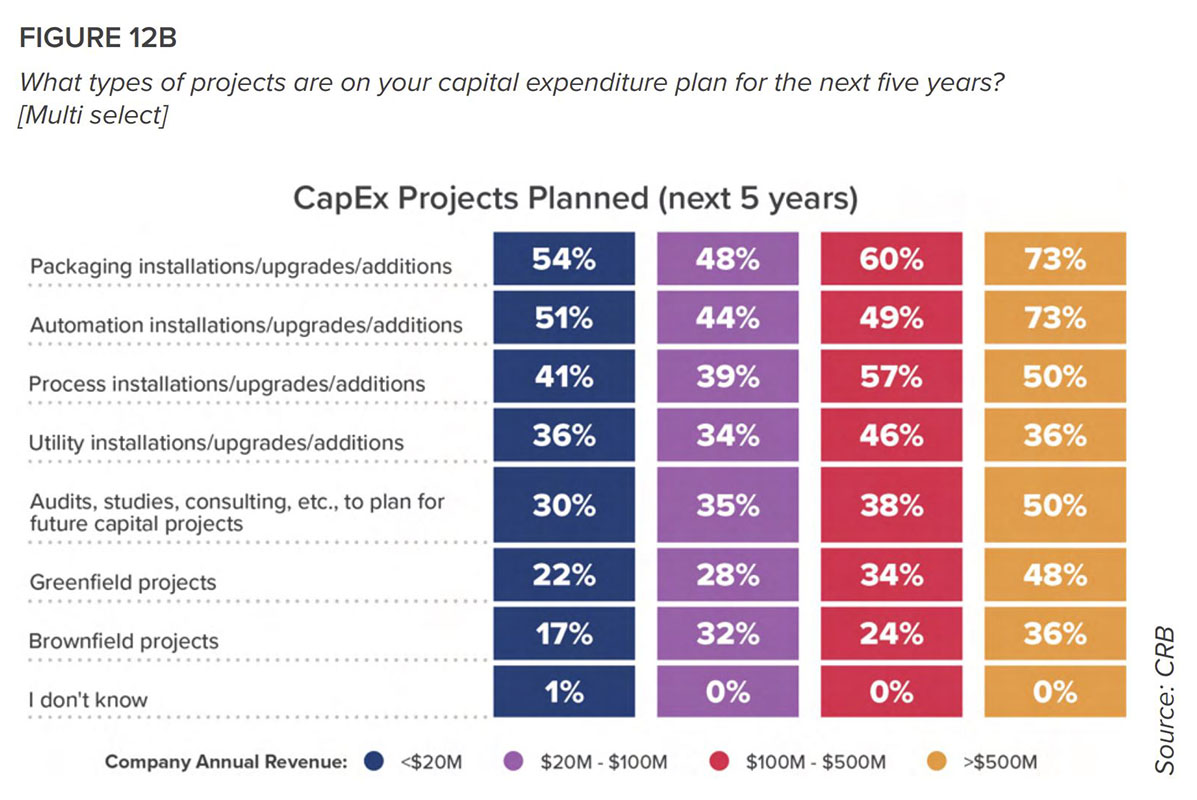 With the industry continuing to grow, manufacturers are planning continued investments in their facilities. Questions surrounding CapEx (capital expense) projects revealed that 22% of respondents plan to spend less than $5 million over the next five years; 45% anticipate spending $5 million to $10 million; and 24% plan on spending $10 million to $50 million. 
"One-third of producers are either planning a significant expansion to an existing facility or a new facility in the next five years and two-thirds are planning either routine maintenance or equipment or small additions to their lines in the next five years," Moses said. 
Other highlights from the Horizons report include:
Product innovation: Pet food manufacturers continue to face the challenge of offering innovative new high-quality products at acceptable selling prices.  
Processing: Innovation in processing is allowing manufacturers to try new technologies while also optimizing existing methods. 
Project execution: More than half of Horizons survey respondents plan to incorporate more automation and sustainability in their pet food plant design.  
Packaging: Investments in packaging technology will always be a top priority in the pet food industry. The report examines how can they ensure the investments will address rapidly changing market conditions.
Operational improvements and efficiencies: Pet food manufacturers continue seek to align capital spending strategies with operational goals. The report will provide some insight on how they are working to achieve their goals.
Quality and safety: The report examines how pet food manufacturers are setting new standards for all food manufacturing regarding quality and safety.
Sustainability: The report investigates how companies are working toward reaching net-zero goals.
"The data in our report pulls back a picture of the whole industry being very sophisticated and taking their products very seriously," Moses said. "As more and more people have pets as family members, they want their values to be reflected in the pet food they buy."
Keep up with the latest pet food trends on our Trends page.