NEW YORK — As the pet food and treat industry evolves to provide consumers with high-quality nutrition, convenience and individualization, Smalls has pounced at the opportunity to offer customized, human-grade, direct-to-consumer diets for cats.
According to Nielsen Pet Retail data for the 52 weeks ending June 2019, traditional wet pet foods are losing ground to fresh, refrigerated and frozen diets. Frozen wet pet food sales increased 8.8%, while refrigerated pet food sales grew 21.5%. Smalls cat food is operating on all fronts, offering custom diets in a variety of formats, including fresh and frozen options.
The company was founded by Calvin Bohn and Matt Michaelson in 2017 when direct-to-consumer diets for dogs — such as Freshpet, JustFoodForDogs and Pet Plate — were already taking the market by storm. Smalls was created to provide the same kinds of offerings for cat owners using an online quiz to recommend premium diet plans.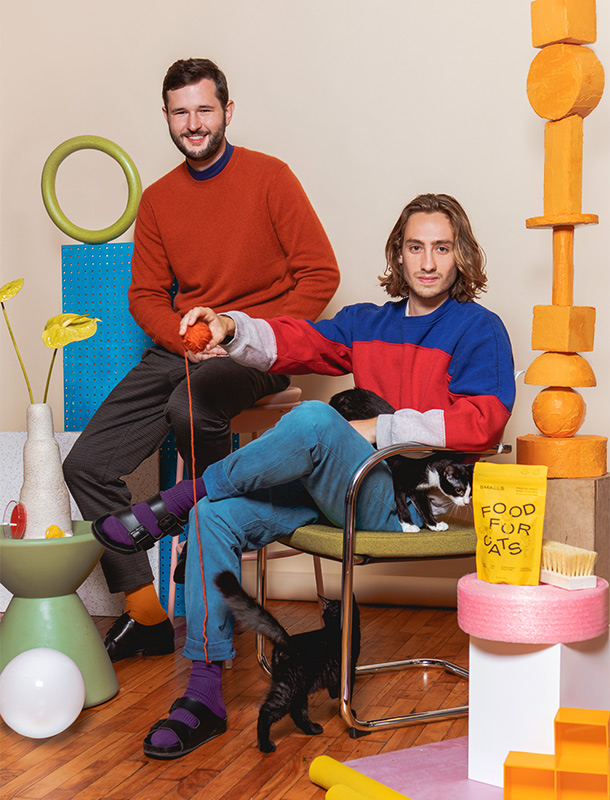 "Each cat has unique needs, so all Smalls customers take a quiz to determine which formulas or recipes are best for their cats," explained Britt Smith, content and community manager at Smalls. "The quiz takes into account a cat's age and weight, as well as what conventional foods they've had in the past or are the most familiar with. This helps us make a recommendation on what the cat should have when it comes to Smalls."
From the quiz, the company suggests several options, some including a combination of formats including human-grade fresh diets (which are gently processed and flash-frozen for shipping), freeze-dried raw and kibble. Fresh options are available in minced and smooth pâté formats. Smalls' kibble options are formulated with a meat-first philosophy to provide high-protein nutrition.
Suggested products are then combined as part of a "meal plan" to offer variety. This could include a plan in which the base diet is dry kibble and a fresh meal-topper is provided. Other options include 50% dry and 50% fresh, a kibble and freeze-dried raw base with a fresh topper, kibble-only, all-fresh, and essentially every other possible combination of formats.
"Cats are neophiles – they crave newness and change, and most cat parents would be surprised to learn that includes what goes in a cat's bowl," Smith said.
Cat owners can also choose their proteins. Current options include chicken, turkey, beef, fish and duck, in either minced or pâté formats. Smalls' top-selling recipe is fresh minced chicken, the company's original formula. The company is currently developing new formulas to add to its cat food portfolio.
"The diets are formulated by different nutritionists for different products, then vetted through our community of experts to validate the formulation," Bohn explained. "Once we have a set formula, we manufacture test batches and run palatability studies (to make sure cats like the food) and test it in a lab to make sure the diet is complete and balanced with all essential vitamins and minerals."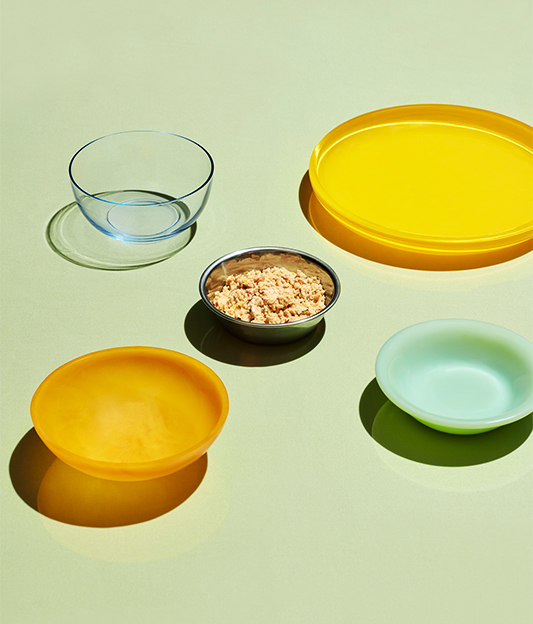 For particularly picky eaters or cats having trouble transitioning from one food to another, Smalls provides a sample pack of diets and toppers, as well as customer support to assist cat owners, Bohn said.
"Smalls doesn't offer specific formulas for things like food insensitivity or allergies, but our main product has had a lot of success in cats suffering from obesity, allergies and other diet-related issues," Bohn said. "It's useful to think about it as transitioning from fast food (mass-market kibble and cans) to salads and a better-rounded diet: a whole bevy of health issues that you weren't even necessarily aware were tied to your diet all of a sudden get resolved."
For its fresh/frozen diets, Smalls recommends thawing in the fridge for 24 hours before serving. The company provides a special container for pet owners to keep thawed leftovers and open packages fresh in the fridge between servings. Its freeze-dried, wet and kibble products are shelf stable.
Smalls also sells cat treats on its website, including chicken giblets, which are freeze-dried bits of chicken heart and liver, as well as bonito flakes, chicken broth and chicken liver powder to be served as meal toppers or to assist with food transitioning.
The company partners with a co-manufacturer based near Chicago to produce its cat food and treat products. The facility is human-grade and USDA-certified.
The company distributes within the continental United States. All complete-and-balanced diets are formulated to nutritional standards for cats of all life stages set by the Association of American Feed Control Officials (AAFCO).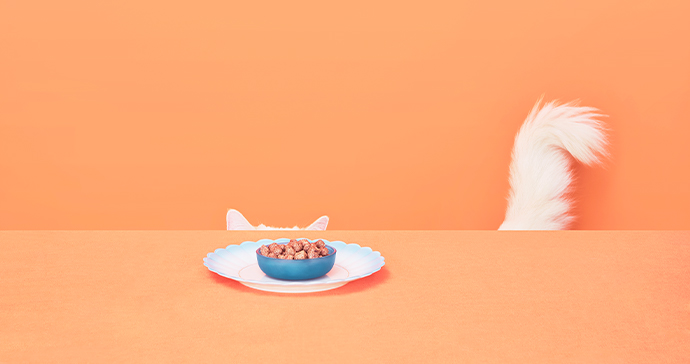 Visit the cat food company's website for more information about Smalls.
Read more about pet food manufacturers.