This article was published in the September 2020 issue of Pet Food Processing. Read it and other articles from this issue in our September digital edition.
Farm-raised animals and staple crops have long been the go-to sources of protein for pet food formulators. Chicken, beef, lamb, salmon and even turkey, as well as legumes, pulses and soybeans are familiar ingredients and tolerated by most pets. However, some cats and dogs have allergies and sensitivities, requiring special diets and often alternative sources of quality protein. There are other reasons pet owners may seek out foods that include alternative proteins, including environmental platforms and personal preferences.
These non-conventional proteins may come from other animal species, as long as they are approved for use, as well as plants. They may even be microbial and produced through fermentation. Navigating the growing number of options can be exhausting, yet essential. It is paramount that scientists identify new sources of protein for the growing population of both humans and pets.
"Recent interest in incorporating non-traditional proteins into companion animal diets stems from factors related to trends such as pet humanization, functional nutrition and sustainability," said Elizabeth Donald, vice president of research and development, AFB International, St. Charles, Mo. "Once primarily observed in human-geared products and now emerging in the pet arena, consumers demonstrate elevated awareness of and interest in food label complexity, origin and nutritive value. As such, pet food manufacturers now increasingly strive to simplify labels and include ingredients perceived as simpler, cleaner and more sustainable, offering specialized nutritional support. To enable incorporation from the taste and acceptance standpoint, there is ongoing research to understand and maximize the palatability of non-traditional protein sources.
"The future state of leveraging alternate protein sources in part or as total replacement could prove a significant supply risk management tool," said Elizabeth Donald, AFB International. "It must be kept in mind, however, that many non-traditional proteins face unique regulatory challenges, which can limit the degree to which they may be explored."
"Beyond nutrition and consumer perception, alternative proteins can support efforts to reduce dependency on traditional proteins," Donald continued. "Typically used animal-origin protein sources are often susceptible to supply disruption threats to product and manufacturing facilities and personnel, such as the spread of disease and incidences of natural disaster. As such, the future state of leveraging alternate protein sources in part or as total replacement could prove a significant supply risk management tool. It must be kept in mind, however, that many non-traditional proteins face unique regulatory challenges, which can limit the degree to which they may be explored."
Deena Krestel-Rickert, chief executive officer, Four Paws Solutions, St. Louis, added that many pet food companies have initiatives to lower carbon footprints.
"Energy and water conservation are associated with the production of some alternative proteins," she said.
Freely Pet LLC, Brentwood, Mo., a new pet food company offering limited-ingredient products, focuses on the needs, wants and eating habits of millennials and their pets by offering flexitarian and vegetarian options. Freely Pet uses varied proteins, including animal-derived, such as eggs, lamb, rabbit and turkey, as well as whole grains, namely quinoa.
"Millennials understand that pet food isn't just to nourish their pet," said Reed Howlett, owner of Freely Pet. "They recognize what and how their pets eat is a lifestyle and at times a reflection of their social values."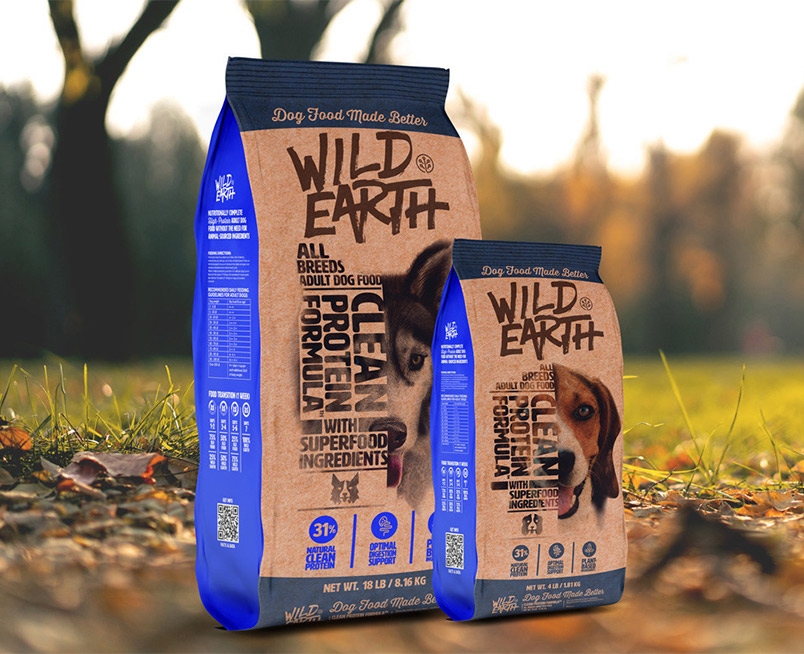 Sara Gilbert, DVM, veterinarian for Freely Pet, added, "These recipes thoughtfully take into account the specific biological requirements of our canine companions rather than treating them simply as small humans. This allows their parents the freedom to pursue a less ecologically impactful style of feeding without having to risk the imbalances veterinarians frequently see in exclusively homemade diets over time."
Kent Cooper, co-owner, Evolve Consulting Group, Fremont, Neb., said, "Assuming the protein source is defined by the Association of American Feed Control Officials (AAFCO), product developers are free to use ingredients in the way they best work within their company's processing capabilities. Formulations that are nutritionally complete need to consider marketing claims and packaging options."
For example, a company may want to have alligator on the label, but the profile or availability limits its inclusion. An option is to formulate with just over 3% alligator to be able to utilize the "with" claim provided by AAFCO, suggested Lisa Schole, co-owner of Evolve.
From land and water
Formulators are exploring the use of many varied animal proteins, including duck, venison, bison, and fish other than salmon. The most common format is as a dried ingredient ready to be extruded into kibble. Fresh is also an option for wet foods. 
"Duck, for example, is a nutritious and flavorful lean meat," Krestel-Rickert said. "It's comparable in fat and calories to a skinless chicken or turkey breast and an excellent source of selenium and zinc, nutrients critical for proper cellular metabolism. Since duck is a red meat, it contains higher amounts of iron than other poultry. Couple that with its robust flavor and moist texture, and you have a perfect combination of nutrition and rich taste."
Alligator meat is emerging as a sustainable ingredient for pet food. It is typically processed into a dry format, making it a concentrated source of protein that is well tolerated by cats and dogs.
"Farm-raised alligators are fed a diet specific to their needs, which results in a higher-protein, lower-fat and lower-calorie alternative protein," said Scott Sprinkle, senior director, quality, food safety and regulatory, LinkOne Ingredient Solutions, Monett, Mo. "It also contains higher levels of anti-inflammatory omega-3 fatty acids, which have been used to treat canine arthritis and chronic kidney disease."
While most people associate fish with cats, Leslie Gillette, DVM, explained that smaller, younger, wild-caught fish are good options when adding fresh or processed fish to dog food. Examples include cod, flounder and herring. These fish are generally less likely to have high tissue mercury levels or significant parasite burdens, according to Gillette.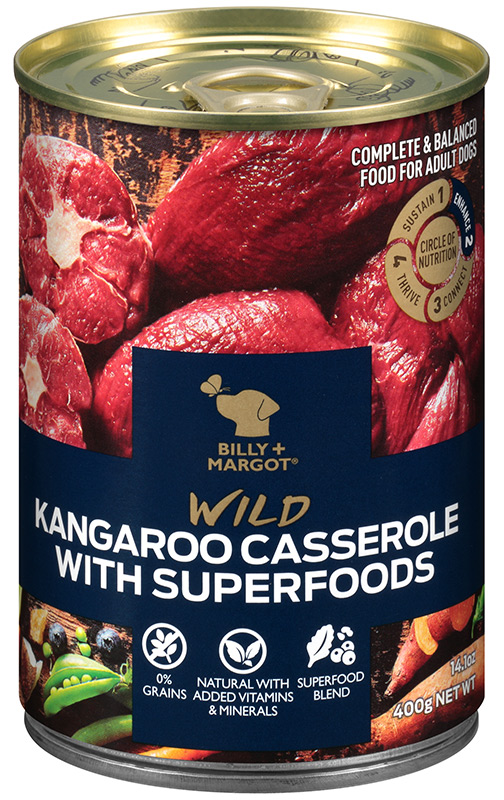 "In general, fish provide a natural source of omega-3 fatty acids, which aid in healthy skin and coats and provide anti-inflammatory component to a dog's diet," Krestel-Rickert added.
Kemin Nutrisurance, Des Moines, Iowa, markets hydrolyzed spray-dried whitefish that is about 90% protein and less than 0.5% fat. This composition makes it useful in low-density cat diets, as it allows formulators to hit nutritional requirements, while maximizing topical fat application to drive palatability in these challenging formulations.
"Further, more than 80% of the protein has a molecular weight under 10kDa, which is the range typically associated with being weakly immunogenic," said Alberto Muñoz, marketing director, pet food and rendering technologies, Kemin. "This premium protein is a cost-effective option for formulators seeking functional benefits in hypoallergenic and low-density cat diets."
The dried whitefish is also rich in anserine, a bioactive peptide that has been shown to support cognition in mice and humans, according to Muñoz. It is compatible in dry, wet and treat applications.
There's also growing interest in insects as a source of protein. Berkeley, Calif.-based Jiminy's manufactures treats using crickets as a sustainable source of protein. Brighton, United Kingdom-based Yora Pet Foods produces kibble that is 40% insect, specifically Hermetia illucens larvae, also known as the black soldier fly. Another potential insect protein source includes mealworms.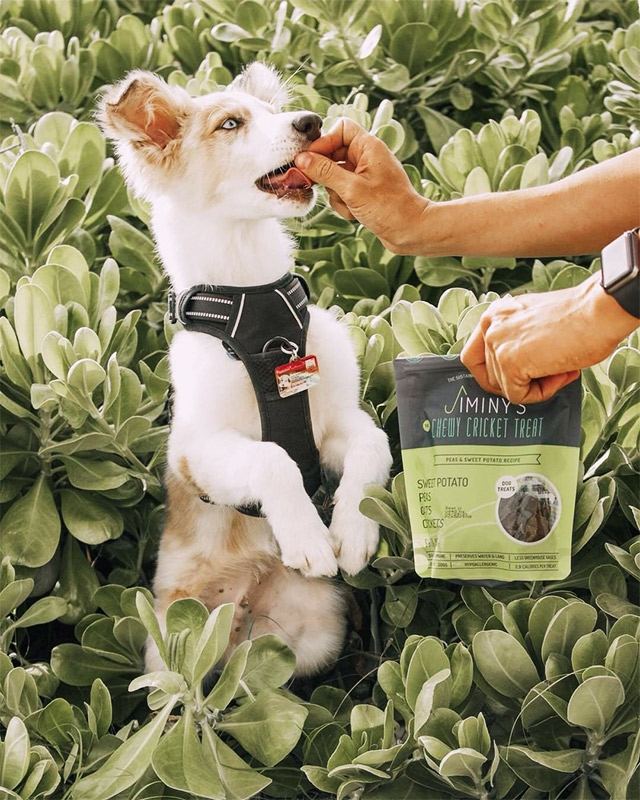 "Insects provide a great protein source for pets and people alike since they reproduce in great numbers, have high nutritional quality with very low water and land utilization," Krestel-Rickert said. "Crickets, for example, are a complete protein and contain a useful amount, comparable to soybeans. They have dietary fiber and mostly unsaturated fat, along with essential vitamins and minerals."
Alternative plant-derived proteins are also trending. These include tree nuts, peanuts and edible seeds. They are also a source of fiber and healthy fats, with many contributing desirable flavor to the pet food or treat. Flaxseed is one example.
"Heat-treated flaxseed is high in omega-3 fatty acids, plant-based protein and fiber. It is the highest source of lignans in the plant-based world," said Myles Hamilton, president, CanMar Foods Ltd., Saskatchewan, Canada. "Flax is commonly added to pet foods and treats for improving skin and coat health as well as improving digestibility and true metabolized energy. The omega-3 to -6 ratio of flax is anti-inflammatory and so companion animals with hip problems may benefit."
Milled flax seed is most common in kibble, whereas treats can use either milled or whole seed. The inherent oil in the seed helps facilitate extrusion. 
"We decided to pursue a primarily plant-based approach due to the immediate commercial readiness, proven demand in human food and alignment with the unique taste and nutritional considerations of dog food," said Garrett Wymore, chief executive officer, Petaluma, Oakland, Calif., which will soon be rolling out a dog food described as "radically sustainable."
"The omnivorous physiology of dogs enables plant-based ingredients to provide a complete and balanced nutrient profile with limited supplementation," Wymore added. "Dogs respond positively to many plant-based food flavors, such as peanut butter."
Yes to yeast
"Other novel protein sources are beginning to be used in pet foods and treats," Krestel-Rickert said. "Algae, yeasts and fermented proteins are just a few of the alternatives to consider."
Tom Asquith, director, research and development, The F.L. Emmert Co., Cincinnati, said, "Many pet food companies are embracing brewer's yeast as a rich source of protein, indispensable amino acids, vitamins and beta-glucans. It satisfies nutrition and marketing needs for vegan/non-animal, sustainable, local and edible diets."
The protein content of dried brewer's yeast ranges from 35% to 48% with relatively low amounts of fat (2% to 3%) and ash (5% to 8%). Essential amino acid content is comparable to dried egg product. This unique composition enables formulators to boost protein levels in high-meat diets as well as in diets with higher-ash content. 
"Brewer's yeast is highly palatable," Asquith added. "Published studies also show that beta-glucans in brewer's yeast boost gut immunity and can improve gut function."
Bond Pet Foods Inc., Boulder, Colo., has been working with biotechnology to make animal-free and protein-rich pet food. Its first product is the Protein-Packed Dog Treat Bar, a snappable, portable and sustainable snack that provides high-quality, supplemental nutrition to a dog's existing diet.
Approved by veterinary nutritionists for high digestibility and palatability, the bar is made with a novel dried yeast protein as the foundation of its recipe. While standard baked treats typically range from 12% to 20% protein, Bond's recipe boasts a 29% minimum protein content, which can help supplement a dog's primary diet to support sustained energy and overall health. A more sustainable alternative to other conventional animal and plant-based proteins, Bond's selected yeast protein requires less land, water and energy to produce.
"Bond is part of a progressive movement aimed at reducing the social and environmental impacts of what our pets eat through new protein and ingredient solutions," said Rich Kelleman, co-founder, chief executive officer, Bond.
This is a first step in the company's product and nutrition roadmap. The science team at Bond is also working on production of chicken and other conventional meat proteins made through a similar fermentation process used to make dried yeast.
"With our proprietary approach, we're producing proteins that are nutritionally identical to their meat counterparts without the environmental, animal welfare and safety downsides," said Pernilla Audibert, co-founder, chief technology officer, Bond. "Utilizing microbial fermentation and the biochemistry of yeast, we're harvesting cultured animal proteins like chicken, turkey and fish, without the animal, and then using the ingredients as the foundation of our complete recipes. Products made with these meat proteins will be commercially available within the next three years."
"We need new and alternative proteins to feed a growing global pet population, and also to minimize the environmental impact of feeding that growing population," said Ryan Bethencourt, Wild Earth.
Berkeley, Calif.-based Wild Earth, a biotech startup and maker of koji-protein dog treats, uses cultured protein made from human-grade koji (Aspergillus oryzae), an ancient Asian protein and member of the fungi kingdom containing all 10 amino acids essential for dogs. It is eco-friendly and renewably sourced. The company has also launched its first complete-and-balanced diet for dogs that is meatless and utilizes yeast protein as a main ingredient and source of protein. Using a fermentation process, fungal yeasts are transformed into concentrated yeasts then incorporated into Wild Earth's dog food as a source of protein, B vitamins, fiber and antioxidants. According to the company, the veterinarian-developed food offers 31% complete proteins in every scoop of kibble.
"We need new and alternative proteins to feed a growing global pet population, and also to minimize the environmental impact of feeding that growing population," said Ryan Bethencourt, chief executive officer of Wild Earth. "Using biotechnology gives us the ability to scale and to get a product to market safely, quickly and affordably."
As technology has advanced, novel proteins are becoming about more than the nutrition they provide. For many, novel protein ingredients support a purpose broader than feeding the world's pets.
"We make dog food and treats but our purpose is combating climate change," said Anne Carlson, chief executive officer, Jiminy's. "…I expect this [COVID-19] pandemic will reposition sustainability to the forefront as we continue experiencing firsthand the effects of relentlessly encroaching on forests for croplands and water. For the first time — and on a large scale — all Americans are facing the truth of exactly how traditional practices put us all at risk.  I believe we're due for a rethink and the embrace of novel, safe and sustainable proteins like Jiminy's food and treats can help guide us to a better world."
Read more about product development, ingredients and formulation.