DÜSSELDORF, GERMANY — GEA Group announced Oct. 1 the grand opening of its Pet Food Experience Center (PEX) in Galliera Venata, Italy, where the company will drive innovation, know-how and technical support for research and development in the pet food processing industry.
The facility spans 1,000 square meters (more than 10,700 square feet) and will employ 30 people, including process technicians, analysts and mechanics to develop and test new products. The facility is equipped with a laboratory housing equipment for chemical, chemical-physical, rheological analysis and nutritional testing.
The new PEX Center houses the latest equipment technology for every step of production. This includes a mixing and milling section equipped with a flour mixer, hammer mill and plansifter; a GEA CutMaster for meat emulsion batching and extrusion; grinders, mixers and emulsifiers; a preconditioner and twin-screw extruder; various molds and dies; co-extrusion cutters for pillow-style products; a tumbler and spray unit for applying palatants and other coatings; and both a static and continuous dryer to facilitate temperature-specific handling post-extrusion.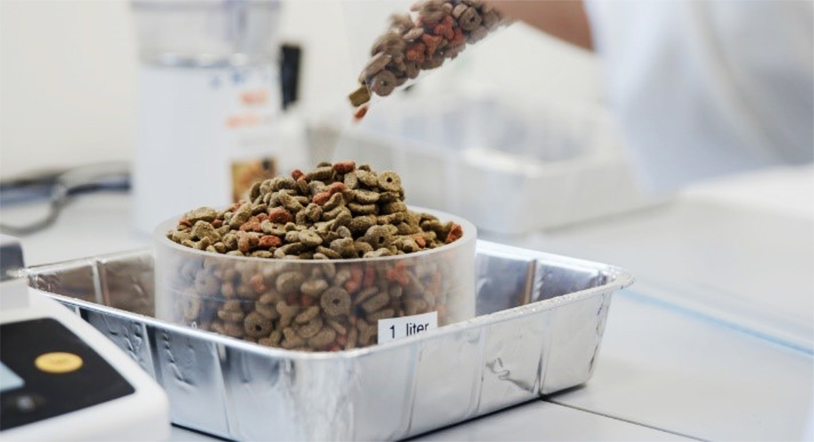 The facility is located next to Pavan headquarters, a subsidiary of GEA Group serving the pet food processing industry and other food processing segments.
"Our long-term strategy and goal here, as it is for GEA globally, is to be the preferred partner of choice for customers worldwide," said Klaus Raths, head of strategy and business development for GEA Food and Healthcare Technologies. "With our state-of-the-art technologies and comprehensive application expertise, GEA strives to be the world's leading technology group, providing innovative and sustainable solutions for sophisticated process industries. Our new Pet Food Experience Center is a place for learning: how to create and process new products, leverage new raw materials, create new recipe ideas – and ultimately, new ways to strengthen the position of our customers on the market."
Aside from product development and testing capabilities, the PEX Center will also house workshops to facilitate hands-on educational modules on several product development and processing topics. These include:
dry pet food extrusion-cooking technology
preconditioning
energy consumption
moisture-mass flow balance
primary process requirements
equipment operation and maintenance
digitalization
raw material selection
handling
weighing and dosing
mixing and grinding
forming
drying
coating
packaging
product storage
These workshops will be available to employees of GEA Group's customers, who can then take learnings and apply them to product development experiments at the PEX Center.
"Our philosophy is about working alongside our customers, supporting them in creating and developing innovative products, helping them define the formulation, form, consistency, weight, flavor and color of their particular product to ensure it satisfies the demands of end-consumers, which in this case includes pet owners and pets," said Vanni Antonello, senior research and development technologist for GEA. "Our common goal of achieving an innovative and high-quality industrial production begins with collaboration at the research phase and culminates with the provision of advanced processing technologies, based on the customer's specific requirements and KPIs."
GEA Group offers process solutions applicable for the growing number of pet food and treat product formats in today's proliferated market. The company's capabilities include basic pet food diets, functional ingredient inclusions, co-extruded pillow treats and dental chews, all produced through extrusion.  
Read more news from suppliers in the pet food market.