FORT COLLINS, COLO. — PetDine unveiled a 1,200-square-foot research and development lab on July 8, named after the founding member Ken Munsch's mother, Martina Holmes.
The Martina Holmes Innovation Lab is a state-of-the-art facility where the company will continue to research and develop methods and technologies to support its private-label pet supplement and treat brands.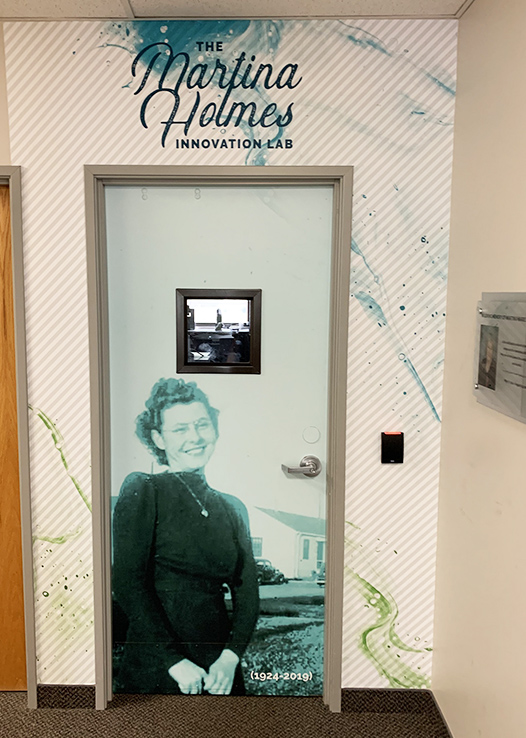 "Innovation was an unrealized trait Martina held that provided the foundation for PetDine," said Preston Munsch, chief executive officer of PetDine and the grandson of Holmes. "If you gave grandma a single thread of yarn, she somehow could create an entire blanket. PetDine doesn't simply produce or manufacture pet products—we design products that give our business partners a unique position in the market and accomplish their objectives. The words we live by are: To create industry-leading pet products and services for our business partners through consultation, innovation and expertise that improve the lives of pets."  
PetDine said its mission is to create disruptive pet supplement products for its clients "with clear product differentiation." The company plans to drive innovation of its pet products and production capabilities with the addition of  the Martina Holmes Innovation Lab.
"PetDine has tremendous passion for what we do and what we are building for our customers and our pets," said Noah Mesecher, research and development manager at The Martina Holmes Innovation Lab. "Each time we enter the Innovation Lab, we bring the mindset and drive that we can accomplish anything we set our minds to and move the needle forward as pet supplement manufacturers."
The company recently opened its second manufacturing facility in Fort Collins, which has doubled its production capacity for liquid meal topper supplements.
Find more articles related to pet food and ingredient facilities.