This article was published in the September 2019 issue of Pet Food Processing. Read it and other articles from this issue in our September digital edition.
In the pet food industry, there's a certain "more or less" philosophy driving the market. Pet owners want more and different products for their pets, using a broader range of packaging. Pet food processors want to do more with less, in terms of maximizing processes, equipment and resources to be able to provide a greater variety of products in the quickest and most efficient way possible. Across the category, consumers, brands and those who merchandise pet food products online and in brick-and-mortar stores are increasingly looking at reducing or changing packaging to bolster sustainability.
If it sounds like there are a lot of simultaneous market drivers propelling the need for versatility in pet food production and packaging, that's because there are. "It's sort of a conundrum. On one hand, you have to have innovative packaging. But on the other side, you have a need for efficiency and simplicity. So, there is a push and pull," says Rick Ruffolo, president and CEO of dog treat maker and contract manufacturer Phelps Pet Products, Rockford, Illinois.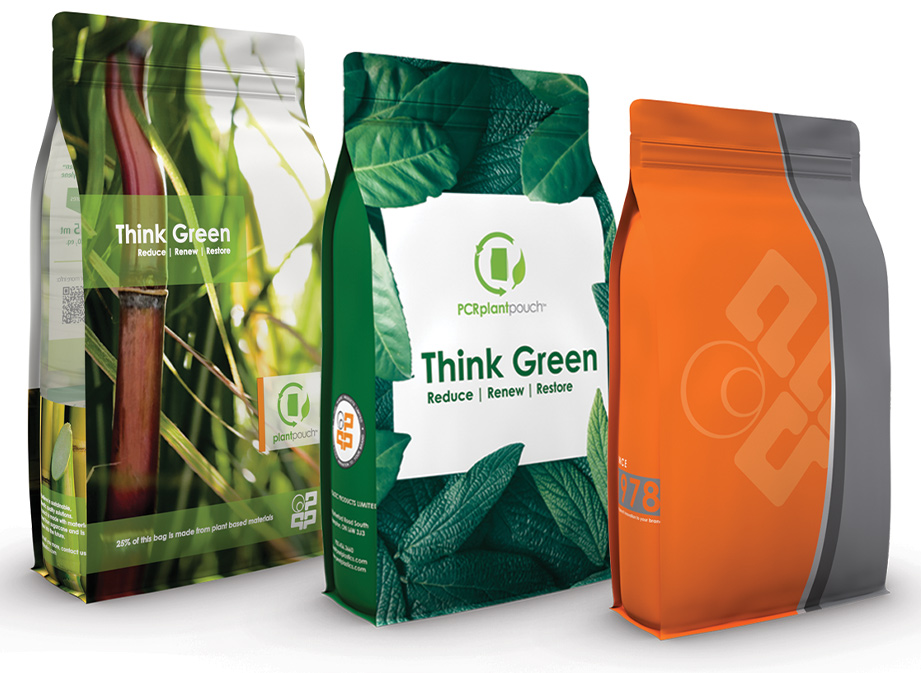 Equipment suppliers likewise underscore the industry's dynamics that are spurring the need to adapt to different products and processes. "Flexibility and versatility are both incredibly important for pet food processors, and equally so, if not more, is agility," declares Weijia Zhang, business development manager for Peel Plastic Products Limited, Brampton, Ontario, Canada. adding that agility is a priority across the business environment. "What we see is that on the front end, market sentiments and consumer behaviors can change rapidly – the current challenges with canine dilated cardiomyopathy are a prime example – and pet food processors need to be able to adapt quickly to meet consumer demands. On the back end, flexibility in their supply chain is necessary to adapt to shifting ingredient availability and formulation changes. In both cases, pressure is placed on the processor to make the necessary changes quickly and reliably."
Renee Benson, lead packaging engineer and project manager for CRB Group, Kansas City, Missouri, agrees. "The current shift in consumer trends is driving change in how pet foods are processed and packaged. With consumers demanding more formula varieties in pet food, having the flexibility to produce and package different products in a variety of packages is growing more important," she says.
In addition to more formula varieties, the ongoing push for personalization — listed as a top 2019 trend by Packaged Facts — is fueling the move to more versatile lines. "Pet humanization and particularly health and wellness trends are playing an important role in pet food personalization, which goes from growing custom subscription services to products addressing specific pet types, conditions or functional needs. This trend requires both producers and packaging to be flexible enough to deliver smaller batches without sacrificing the premium quality the consumer expects," says Rudolf Schaich, market development manager for Atlanta-based Printpack, which has integrated digital printing capabilities to offer customized packaging to processors.
The need for versatility is expected to continue, as the pace of new product development and packaging picks up steam. "In this market, there is so much going on and fewer ways to influence the customer's perception at retail, whether at brick-and-mortar or online," Ruffolo says. "One way you break through that is through innovative packaging. If you can utilize packaging in a way to help establish brand value, you are better off."
"Gone are the days of designing a plant to produce one or two products. Now, processors must push for versatility and flexibility," says Renee Benson, CRB.
Pet food processors are investing in packaging systems that can accommodate the need for versatility. "Gone are the days of designing a plant to produce one or two products. Now, processors must push for versatility and flexibility," Benson says. "They're maximizing efficiency from the moment ingredients come in the door until the packaged product leaves the facility, and that means integrating packaging equipment that can support a variety of SKUs for both current and future needs."
In great form
The term "versatility" is open to different interpretations, one of which is pet food processors' use of more and different types of packaging as they expand their product lines and adjust production lines. Pet companies may still produce items in traditional formats, like cans and bags, but complement their lines with items packaged in stand-up pouches or chubs, for instance.
The pouch format remains big for pet treats, Ruffolo reports. "If you go down the pet aisle, you see how many stand-up and pegged pouches are there, and they are there because they work. The consumer wants to be able to reseal the bag, so they work well for functionality, and they also merchandise well," he points out, adding that versatility is important within the pouch format. "From an equipment standpoint, packaging companies are focusing on making pouches better. How can you make it more efficient and minimize changeover and package scrap?"
Versatility comes into play with other aspects of flexible packages. ProAmpac, Cincinnati, Ohio, recently introduced a new line of tactile packaging solutions that provide different textures for various uses. A "paper touch" texture would work well with natural products, for example, while the velvety surface of the "soft touch" texture is suited for premium products. As they diversify their offerings, pet food companies are keeping tabs on consumer demands, including the push toward more sustainable packaging.
Packaging for the planet
Packaged Facts cited sustainability as another top trend impacting the market this year as pet owners look for ingredients that are better for their pets and the earth, and packaging that matches their sustainability ideals.
Pet food processors that offer an organic or natural line, or that want to meet consumers' demand for more sustainable materials, can amend their lines to produce items in more sustainable packaging.
For example, The Honest Kitchen, a manufacturer of human-grade pet food, sells its food products in minimalist packaging that is BPA-free and its treats in pouches made from a blend of materials, including plastic #1, that reduces environmental impact. Big brands are also delving into this arena – Nestlé Purina launched a new Institute of Packaging Sciences to focus on the discovery and development of sustainable packaging solutions as it works toward a company-wide goal of 100% recyclable or reusable packaging by 2025.
Suppliers are innovating to meet the demand by developing more options for sustainable pet food and treat flexible-packaging materials. Looking to the future, ProAmpac announced a company initiative focusing on packaging that is recyclable, compostable, renewable and/or contain post-consumer recycled plastic. Among other solutions, ProAmpac offers multiwall packs made from fiber-based renewable resources and paper/poly hybrid packaging.
Versatility by design
As pet food processors use more and different packaging types, including sustainable packages and packaging material, equipment suppliers are also updating their own capabilities to provide the flexibility manufacturers are pursuing.
"On one hand, you have to have innovative packaging. But on the other side, you have a need for efficiency and simplicity. So, there is a push and pull," says Rick Ruffolo, Phelps Pet Products.
Peel Plastics stays on top of the latest capabilities in printing, laminating and pouch converting technologies, Zhang says. "Not only does this allow us to set up and changeover quickly from format to format, and size to size, it also gives us the largest breadth of capabilities from small pouches to extra-large bags, and across all premade pouch formats such as stand up pouches, flat bottom bags and quad seal," he says. "We have designed redundancy into our systems so that multiple machines can produce the same format and handle a variety of closure options. We also work dynamically with our customers, in a lean product development cycle that lets us execute on size, design and graphic changes quickly."
At Printpack, the R&D teams are mindful of the dueling demands for efficiency and versatility. "We're able to offer customized packages to different customers, addressing mainly the segment of pet treats and small bags of premium dry food, and still utilizing the same structures used in larger runs. This is an ideal feature to support new product launches and market tests," Schaich says, noting that production flexibility in large run sizes can also be provided by taking advantage of advanced planning and logistics systems.