TURIN, Italy — FEDIAF, the European Pet Food Industry Federation, attended the 23rd European Society of Veterinary and Comparative Nutrition (ESVCN) Congress in Turin alongside its Italian member association, ASSALCO, the Italian Association of Pet-Food and Pet-Care Industries. The organizations passed out materials including FEDIAF's latest Nutritional Guidelines, its Safety Guide, Labeling Code and its recently published report on carbohydrates.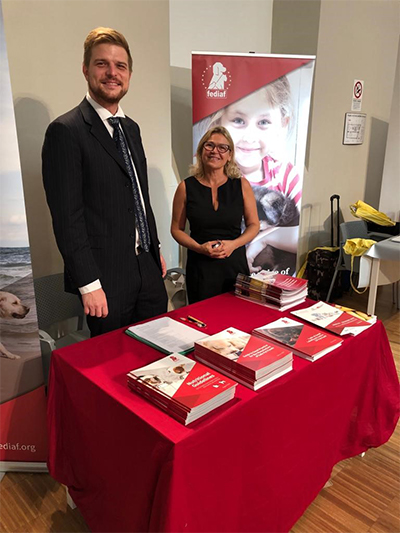 "It is very rewarding to see that the quality of the industry work is so much appreciated, and a vast majority of the nutritionists would recommend our materials to friends and colleagues," said Dr. Jakub Rusek, policy adviser for FEDIAF.
FEDIAF's Scientific Advisory Board Carbohydrate Expert Review was developed to address some confusion about the use of carbohydrates in pet food. The report includes information on the structure of carbohydrates, as well as their functional and nutritional classifications in the context of companion animal diets.
The Scientific Advisory Board is comprised of independent and renowned European scientists who have been working with FEDIAF to fine tune its Nutritional Guidelines since 2010.
Stay up to date on news about the pet food processing industry on our News page.