Safety is always top-of-mind for Pet Food Institute (PFI), a pet food and treat industry organization that advocates for US manufacturers in Washington D.C. and across the country on the bases of food safety, pet nutrition and regulatory compliance.
"Pet food and treat safety is the number one goal for Pet Food Institute, and much of our work is guided by the principle of how we can promote the production of safe pet food and sound policies," says Dana Brooks, president and CEO of PFI.
PFI currently has 25 producer members that it represents. To qualify for membership, a pet food or treat business must be compliant with Association of American Feed Control Officials (AAFCO) standards, exhibit up-to-date Good Manufacturing Practices, and have at least one processing facility located in the US.
Members must also adhere to the organization's Code of Practice, "which outlines expectations for producer members as a condition of membership and affirms our shared commitment to responsibility and integrity for pet food and treat makers," Brooks explains.
Member companies are encouraged to participate in committees, such as the Product Safety Subcommittee, which fosters research and sharing best practices and breakthroughs in support of pet food and treat safety.
The PFI team is comprised of versatile professionals from all over the agricultural sector. For example, Brooks previously worked for Land O' Lakes as senior director of government relations.
"With this background and expertise, staff work with our member companies and regulators at the state and federal level to support the production of safe pet food and treats, while allowing for consumer choice," Brooks says.
Employees of the organization work with policymakers in the US and abroad to advocate for safe, science-based solutions to pet health issues, Brooks says, as well as ongoing international trade. The organization has become increasingly involved with national, consumer and trade media agendas as the pet food and treat market continues to grow.  
Food safety, compliance and trade
Over the last 10 years, the organization's regulatory agenda has been largely centered around the Food Safety Modernization Act (FSMA), a "prevention-focused safety approach" to food production, including stringent requirements for animal food safety.
"As the voice of the industry, PFI was active in providing public comments to the US Food and Drug Administration (FDA) as they developed a law that ensured the production of safe pet food that was also achievable for food makers," Brooks says.
In addition, PFI supports federal appropriations to fund the FDA's training and education initiatives for state-run agencies and inspectors.
"Pet food and treat safety is the number one goal for Pet Food Institute, and much of our work is guided by the principle of how we can promote the production of safe pet food and sound policies," says Dana Brooks, president and CEO of Pet Food Institute.
"Now that we're in the compliance and enforcement phase of this new, prevention-focused safety approach, PFI is working to promote a smooth inspection process, where facility inspectors are well-trained and knowledgeable about animal food production," Brooks says.
The organization also advocates for funding for the FDA's animal food and health committees, including the Center for Veterinary Medicine (CVM). As part of its agenda to represent pet food manufacturers, funding the CVM means expediting the tedious process of approving new ingredients for use in livestock animal feed and pet food, which is important to PFI and its members.
"A study performed by Informa Economics found that on average it takes three to five years to get an ingredient reviewed by the CVM. In that time, companies lose an average of $1.75 million annually in revenue," Brooks explains. "This delay and expense stifles the ability to innovate, reduces choices in the marketplace and impacts international competitiveness."
Brooks also pointed out that PFI established a partnership with the National Renderers Association to co-fund two university research projects on the surveillance and mitigation of Salmonella in rendered products via the Fats and Proteins Research Foundation.
While FSMA compliance and food safety are among PFI's top goals in 2020, ratifying the United States-Mexico-Canada Agreement (USMCA) also is a high priority.
PFI has been at the forefront of many lobbying efforts by the other agricultural trade organizations, urging Congress to ratify the agreement to stimulate pet food exports throughout North America.
"PFI will continue to be a vocal advocate for the USMCA, which will allow for tariff-free trade with our North American partners," Brooks says. "Canada and Mexico represent the first and third largest export markets for pet food, respectively, and a ratified USMCA is critical to keeping these important markets accessible."
Brooks says PFI also supports pet health and industry-wide transparency for pet food and treat consumers, as the organization reaches two-thirds of pet-owning households in the US, which, she adds, includes policy-makers and regulators.
For example, the organization redesigned its website in 2016 to answer key questions on pet nutrition and health. It also launched a video in 2017 detailing pet food production and the safety measures taken by manufacturers, and earlier this year created an interactive online resource demonstrating how nutrients in complete-and-balanced pet diets support specific health functions.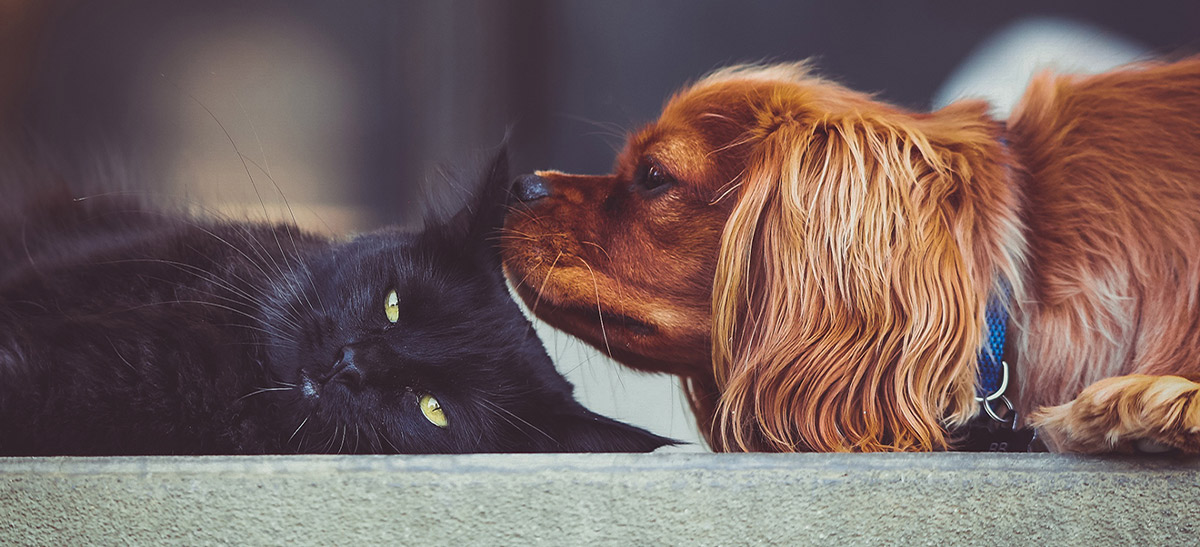 Feed & Pet Food Joint Conference
One key partnership PFI is proud of is with the National Grain and Feed Association (NGFA), with which it hosts an annual Feed and Pet Food Joint Conference.
"We are excited that this year marks the 10th anniversary of the Feed & Pet Food Joint Conference. PFI maintains a strategic alliance with the National Grain & Feed Association (NGFA) and we first launched the joint conference to focus primarily on FSMA, which impacts both manufacturers and those across the supply chain," Brooks says.
The joint conference helps PFI fund research initiatives, such as the university research proposals mentioned earlier.
"We are excited that the joint conference has continued to evolve as FSMA has entered compliance and enforcement, and now includes a range of topics relevant to any pet food manufacturer and supplier who is working to stay ahead of emerging issues," Brooks says.
Some of these topics include a crisis response session held by a public relations consultant working in the food and agriculture industry, as well as trends in the livestock and ingredient sectors, how information technology has transformed supply chain management and regulatory updates from the CVM and AAFCO.
"Our goal for this conference is for pet food makers and suppliers to have the opportunity to interact with other industry leaders, network with our exhibitors, and leave feeling up to date on the issues and regulations that will shape their business for years to come," Brooks concludes.
The 2019 PFI-NGFA Feed & Pet Food Joint Conference will be hosted in Kansas City, Missouri from Sept. 30 to Oct. 2. Read more about the joint conference, including registration information at https://imis.ngfa.org/JointConference/About/Events/FeedPetFood/About.aspx.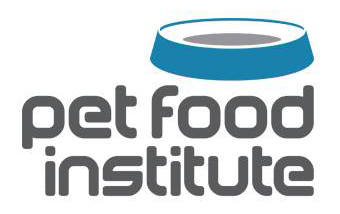 Pictured above is Pet Food Institute's small but versatile staff. Top, from left: Peter Tabor, vice president of regulatory and international affairs; Morgan Beach, director of government relations; and Nat Davies, director of business operations and programs. Bottom, from left: Tiffany Ajayi, business operations and events coordinator; Pat Tovey, director of technology and regulatory compliance; and Mary Emma Young, director of communications.
Read more about associations and agencies in the pet food business.