DOWNERS GROVE, Ill. — Key Technology, Inc., a subsidiary of Duravant, has released an updated software for its VERYX digital sorters, FMAlert, which takes digital images of foreign material contaminants during the sorting process and alerts operators and downstream devices. The updated software can now annotate each image to pinpoint exactly where discovered foreign objects occur to improve food safety and quality, according to Key Technology.
"New food safety regulations and consumers' rising expectations for product quality are pushing processors to look at more ways to ensure their product is free from FM [foreign materials]," said Marco Azzaretti, advanced inspection systems product manager at Key Technology.
The FMAlert software can also be programmed to trigger an alarm to alert operators of critical contaminants, or to affect downstream processes to isolate an area where a foreign contaminant was detected.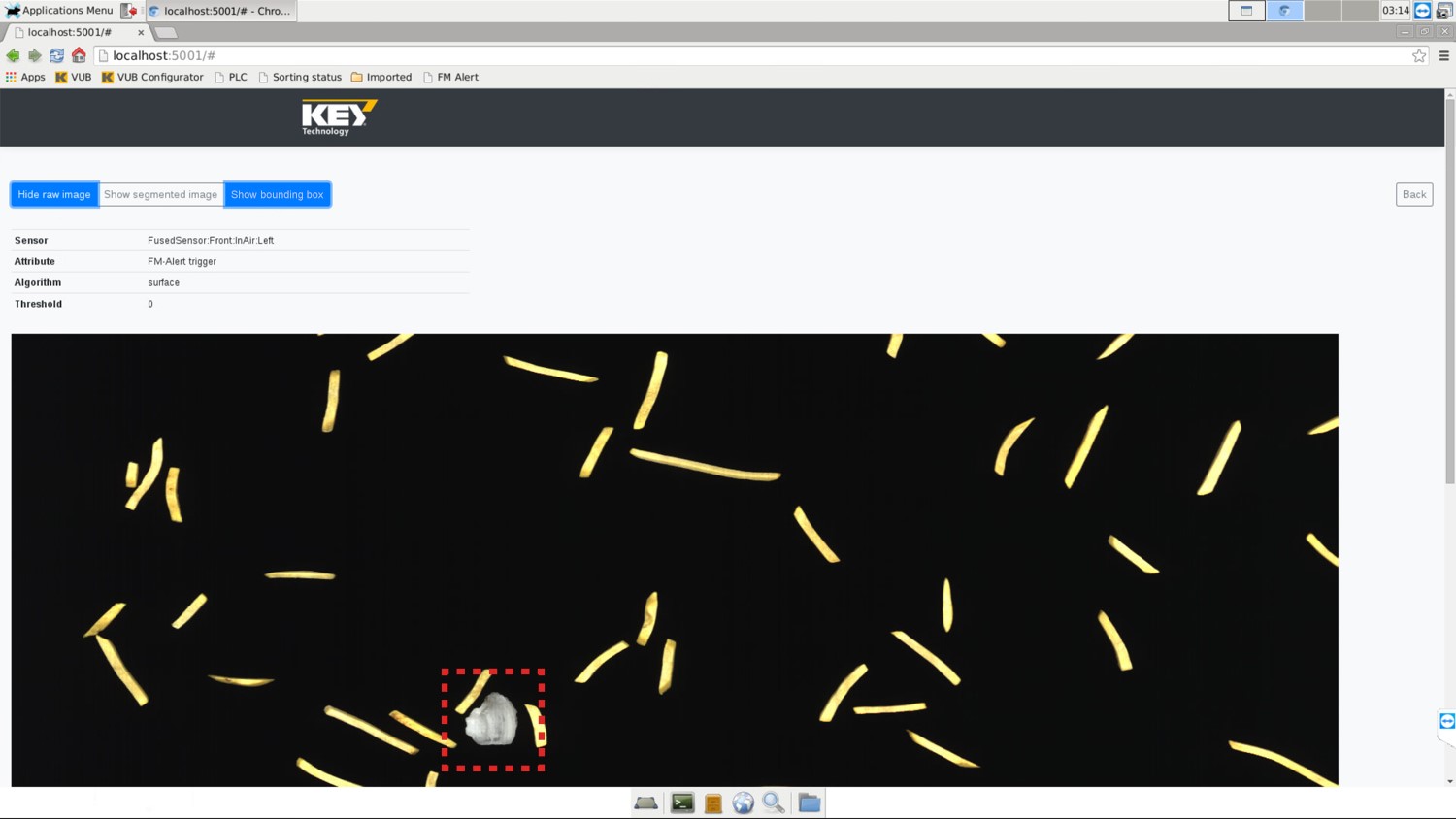 "The sorter's advanced Pixel Fusion™ sensor technology finds smaller and more subtle FM and defects, and it can better identify specific FM types," said Azzaretti. "VERYX removes FM as well as product defects from the product stream with virtually no false rejects; FMAlert adds another layer of protection and helps document the process."
Each image taken by the FMAlert software is time-stamped and identified based on pre-programmed foreign material types. It can also trigger an alarm, if programmed, to alert operators of critical contaminants. Images are saved on the VERYX PC as digital records, which can be downloaded and accessed remotely.
For more information about this product, visit Key Technology's VERYX webpage.
Find more articles related to pet food processing equipment on our Equipment page.