This article was published in the December 2020 issue of Pet Food Processing. Read it and other articles from this issue in our December digital edition.
Return-on-investment (ROI) calculations in manufacturing applications naturally focus on comparing the cost of an investment against the expected positive impact of that investment, such as an increase in production, decrease in downtime or reduced labor. These apparent, immediate benefits often tip the scale in support of committing a precious amount of capital to a new solution. Many capital investments also offer less apparent cost savings, improved efficiencies and other hidden ROIs that can vary depending on the processing application.
Extrusion
Specific equipment features have evolved to provide incremental benefits that can add up quickly. Hadrien Delemazure, feed extrusion expert, Clextral, Tampa, Fla., said the company has optimized its extrusion systems to reduce product loss and changeover times.
"Automated startup and shutdown functions are very effective in minimizing product loss," Delemazure said. "Clextral has also adapted to run smaller batches and a large number of product references. Extruders that offer quick screw access for changes, quick die changes and automated production procedures are very effective in helping processors achieve a good ROI when running multiple products."
Wenger Manufacturing, Sabetha, Kan., has discovered that in addition to the many formulation factors that improve product palatability, a combination of process parameters has a greater effect on palatability than previously known. Calculating the ROI of palatability is difficult to quantify but is particularly important in pet food.
"There are many factors that affect hidden, or non-traditional, process parameters of ROI in extrusion cooking and forming of pet food whether using a single screw, standard parallel shaft, conical shaft or high-volume thermal extruder," said Andy Hollister, product marketing director, Wenger Manufacturing. "One hidden benefit is an increase in palatability, via convection roasting, increased mixing intensity and low extrusion SME (specific mechanical energy) input that has been replaced by thermal energy. There are several studies that have confirmed this approach and that is the reason for the Wenger patent on the process that includes our convection roasting CVR pre-dryer in conjunction with low SME (below 10 SME via the Thermal Twin-Screw) and our High Intensity Pre-Conditioner (HIP)."
Wenger supports innovation in extrusion applications through research performed with third-party companies and clients in the Wenger Technical Center looking at traditional process parameters of an ROI, while also exploring new variables that could provide products and operations an advantage in a competitive market.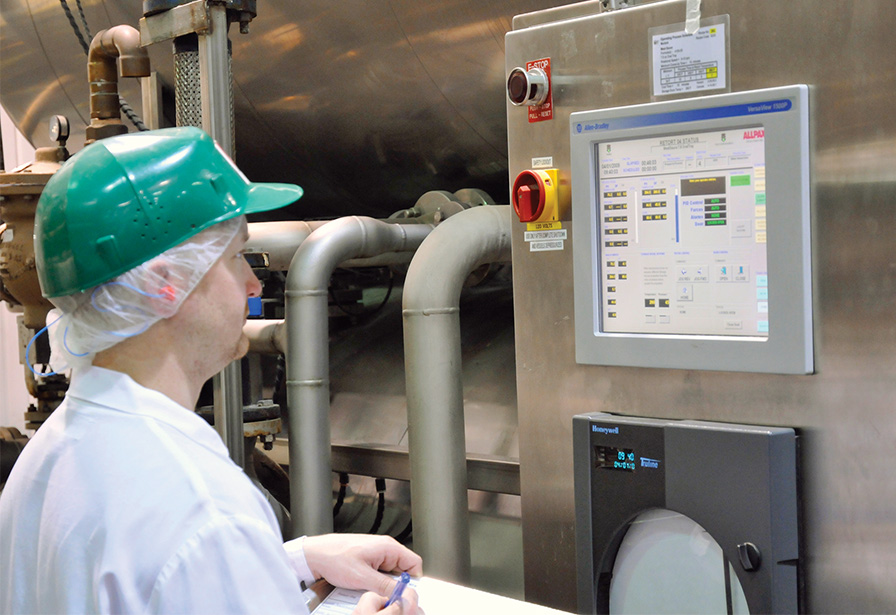 Retort
Eric Hanrahan, general manager, Allpax, Covington, La., said collecting hot and cold water from retort processes to be used in subsequent processes is the ROI that keeps giving. In municipalities where water is expensive, that can equate to a large cost savings over time.
"The systems to collect process water have a cost and require a capital investment that may deter some companies," Hanrahan said, "but when you do the ROI calculations you realize these are typically under two-year ROIs and from that point on there is quite a substantial savings for the plant in terms of direct cost and also in terms of becoming more energy efficient relative to stress on the environment and the city municipalities."
Reclaiming steam used in retort systems also offers energy savings and other efficiency gains. It's challenging, however, to recapture the steam that is vented from the retort chamber without applying any back pressure. Fortunately, Allpax developed a workable solution.
"Steam is used to flush through the retort machine but instead of venting the steam out through the roof, we can capture it and use that heat — the recovered BTUs — for other purposes within the plant," Hanrahan explained. "Those uses can be to heat water for washdown stations or clean-in-place processes. Many plants use it to preheat the water going to the boiler which increases the efficiency of the boiler."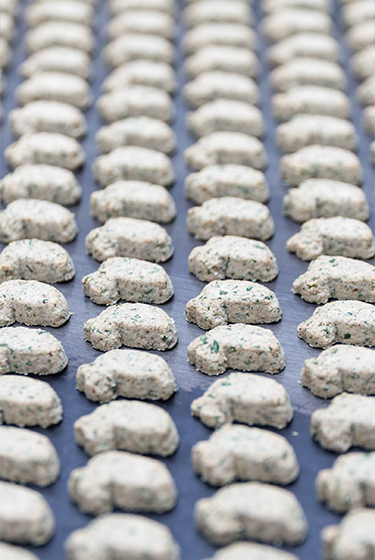 Baking
Not surprisingly, utility usage is a key focus when calculating ROI in baking applications. Technology improvements have reduced gas usage by as much as 40% in newer oven systems, according to Sam Pallottini, director of biscuit, cookie and pet treat equipment sales, Reading Bakery Systems, Robesonia, Penn. Consistent temperature and airflow also bakes product more consistently, avoiding burnt edges or underbaked centers thus reducing product waste.
Continuous mixing offers cost savings and efficiency benefits as well. With continuous mixing, the product load going into the mixer is always the same so the mixer can run at constant speeds.
"Continuous mixing requires constant amp draw and requires up to 30% less electricity," Pallottini explained. "On top of that, you are mixing in less ingredients at a time, which takes less energy to produce a consistent product.
"Continuous mixing also enables you to have a lower-cost dough feed system to the forming machine because you are dealing with smaller incremental batches," Pallottini added.
Another benefit is continuous mixing helps to fine tune the moisture level of a product prior to forming and baking.  This enables processors to lower the moisture of the product going into the oven, which reduces the work needed by both the oven and dryer.
Packaging
An added value of packaging that is hard to quantify is the impact of the packaging on consumers' purchasing decisions.
Research suggests that "consumers will pay more for products that look better, perform better, and especially provide improved functionality like easier opening, reclosability, improved dispensing,
more portability, better storage and other improved features," said Sal Pellingra, vice president, global application and innovation, ProAmpac, Cincinnati.
Derek Lennox, vice president of sales, pet and animal nutrition, ProAmpac, pointed out that flexible packaging materials deliver significant savings by using less plastic compared to rigid packaging, and also achieve the sustainability goal of reducing raw material consumption.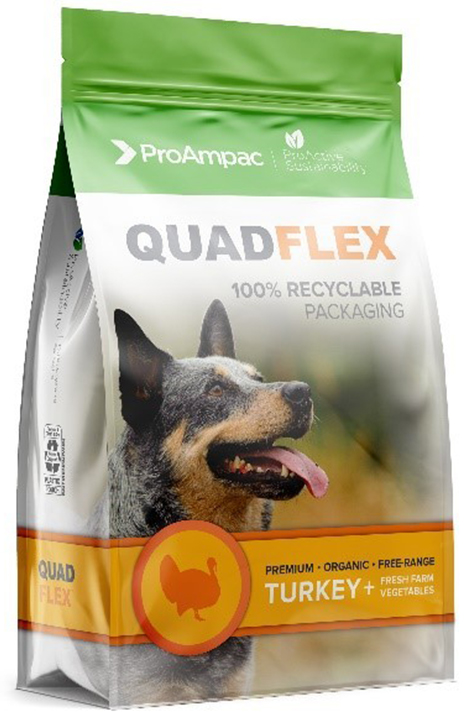 "On a relatively more important total cost basis, flexible packaging requires less freight when filling up a truck to ship empty packaging to a processor," Lennox added. "It also has less weight and is conformable for shipping and distribution after filling. This is becoming more important as e-commerce grows."
When shipping products directly to consumers, flexible packaging costs less, requires less protective packaging and is damaged less than rigid packaging, according to ProAmpac.
Analytics
Overall equipment effectiveness (OEE) metrics that provide visibility upstream and downstream from a piece of equipment allow processors — and the suppliers of that equipment — to confidently and accurately diagnose issues when they occur, which represents substantial savings.
"These kind of OEE metrics allow you to identify issues not just more easily but with confidence that you have located the problem because you have data to map over the course of time," Hanrahan said. "It gives you a good piece of analytics to really delve in and solve the issue. COVID is bringing to light the importance of systems that help processors identify problems, or fix them before they happen, or enable service technicians to remotely troubleshoot an issue, or to provide efficient support without traveling to a plant. People are starting to see the extreme value of that."
The old school version of preventive maintenance was a set schedule of maintenance tasks. Today with the help of data, processors are moving toward predictive maintenance based on the speed the equipment is running, how often it runs, and how often operators have interacted with that system or the accumulated amount of downtime. This is another area where COVID-19 has had an impact, increasing the demand on many pet food manufacturers to produce more product.
"Factories are trying to go from what the machine was designed to do to 10% or 20% more than that," Hanrahan said. "They are running the machine harder, longer and with less human interaction than they ever have. Data-driven, predictive maintenance systems really help keep the lines running efficiently, particularly in those kind of circumstances."
Automation
Although most plants have some level of automation, the majority elect to complete certain tasks manually. For these, the full ROI impact is often less than apparent. If an automation solution allowed the use of one operator instead of three, aside from the employees' compensation there are additional savings that are often hidden.
"Automation not only reduces the total head count but also the total investment of the training and reliability of people supporting an FDA-regulated process," said Eric Hanrahan, Allpax.
"There are cost savings from the training and certifications for employees; these ongoing costs that occur as people come and go are reduced," Hanrahan said. "Automation not only reduces the total head count but also the total investment of the training and reliability of people supporting an FDA-regulated process."
The ability to document quality plans electronically with full integration into the production process can increase both the reliability and efficiency of the food safety process.
"For many pet food and treat processors, that process is manual today," said Jim Bresler, director of product management for food and beverage, Plex Systems, Troy, Mich. "While it might seem to take just a few extra minutes to locate relevant binders and information, the cumulative effect of doing this for multiple products or programs, multiple times a day, in every department, can add up."
The most sophisticated processors are making documentation accessible digitally and ensuring that from the moment raw materials enter a facility, compliance documents are available in a minute's notice.
"The added benefit is the ability to impress prospective customers with a streamlined and efficient food safety process," Bresler said.
Bresler also points out that a common challenge among pet food or treat manufacturers is the process of handling quarantined material. This often requires discrepant materials be physically moved so that floor personnel know it can't be used. But, physical quarantine doesn't solve the challenge of ensuring it becomes unavailable for planning purposes for sales or new production orders.
"Not only does end-to-end digitization contain the risk to customers and the business, but it also saves enormous time on manufacturers' plant floors and stops disruption in its tracks, all the way to the top floor of the business," Bresler said.
The pressures are great on processors to get the most productivity, quality and efficiency from every step in the system. By working with suppliers, utilizing their expertise and product development centers, the gains realized — both great and small — allow processors to meet the metrics they seek.
Read more about pet food processing on our Operations page.