STERLING, Ill. — Sterling Systems & Controls, Inc. on Feb. 4 rolled out lot tracking capabilities for its line of batching control systems. Lot tracking applications can be customized and offer total traceability and validation for manual and automatic batching control systems.
As food safety requirements increase for the feed and pet food industries, traceability is top-of-mind for processors looking to protect their brand and validate their processes. Sterling's lot tracking solution can be customized based on how much tracking and traceability a processor desires or requires.
The company sets up lot tracking through a variety of inventory strategies, such as FIFO (first in, first out), which Sterling reports is the most common. It requires operators to enter or scan a valid lot number before the system will allow the process to continue.
Each batching control system will be set up with an ingredient lot table, which will include the unique lot number of each ingredient the plant handles, so the systems can work together. New ingredients can be added to the table as received.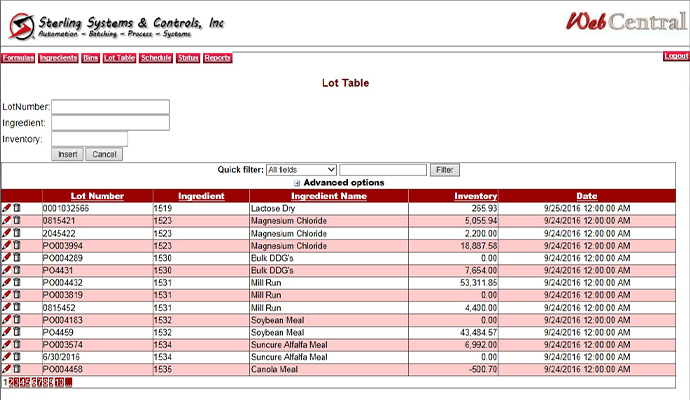 Sterling Systems & Controls, Inc. specializes in providing solutions for process controls and equipment, automation, batching, micro, minor and bulk weighing, bag unloading and bag filling systems for pet food processors, raw material handlers, baked goods and feed manufacturers.
Find more articles related to pet food processing equipment on our Equipment page.