As the fresh pet food and treat market continues to grow and demand spreads across the country, so too must the cold chain distribution system for suppliers, wholesalers and distributors. These companies have created systems and put best practices in place to keep their cold chains intact from door to door while meeting increased demand and overcoming the challenges they see as barriers to their success.
Jeff Poore, senior vice president of operations and supply chain at Phillips Pet Food & Supplies, Easton, Pennsylvania, says the wholesale distributor has adapted to the growth of fresh and frozen options in pet food and treats by expanding. In June, the company added fresh and frozen capacity at all 14 of its distribution centers, including its facility in Cedar Rapids, Iowa, which opened in July.
To maintain the cold chain through its distribution channels, Phillips begins by setting its distribution routes based on customer order variability and storage capacity levels, Poore says. "At delivery, Phillips records the product temperature on our driver's manifest, which is signed by the customer," he says. "Phillips' delivery methods are designed to hold product temperature until they arrive at the customer locations."
Phillips maintains a tight operating procedure to ensure product remains at the appropriate temperature during delivery and unloading, Poore says. "Phillips measures the temperature of inbound products at several points in the unloading process," he explains. "The products are moved to a temperature-controlled environment immediately after unloading. Any product out of temperature is rejected."
Gaining ground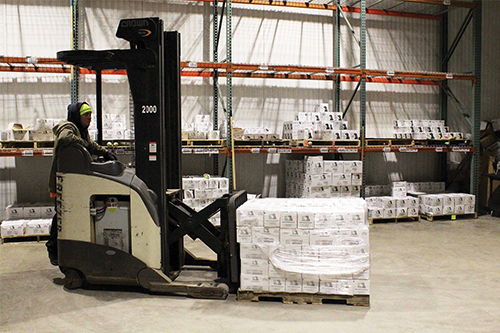 One of the brands that Phillips distributes is Freshpet, refrigerated dog and cat food made from fresh, whole ingredients cooked without preservatives, including US-raised chicken and beef. To put the scale of the growing pet food market into perspective, Freshpet saw second quarter 2018 net sales increase 23% to $47.6 million, compared to $38.7 million for the second quarter of 2017, according to the company's Q2 2018 earnings call. In general, Freshpet's core fresh refrigerated product offering grew 24.2% compared to the same period the prior year, which the company said was driven by velocity and distribution gains.
Primal Pet Foods, Fairfield, California, offers frozen-raw and freeze-dried pet foods that are sold through pet specialty retailers in the US and Canada. Primal uses a temperature-tracking program, which verifies the cold chain is being maintained correctly every five minutes on trucks traveling from the company's warehouse to its distributor partners, says Matt Koss, founder and president.
"Our distributor partners are outfitted to store and distribute our frozen and freeze-dried products without limitations," Koss says. "We do not sell our frozen products through online retailers due to the challenges associated with shipping and maintaining product integrity of frozen goods." Primal has established a dual distribution model in most markets to ensure retailers are receiving the most efficient and timely service while minimizing supply chain shortages.
"Our vendor partners are held to standards that ensure that the most current logistics equipment is being utilized for the delivery of our raw materials and thorough visual and temperature inspections are conducted by our staff upon receipt of goods." — Matt Koss, Primal Pet Foods
Primal maintains a very rigid and standardized program under a hazard analysis and critical control points (HACCP) management system, Koss says, to ensure that all incoming raw materials are of the highest quality standards and that they have been properly handled throughout the supply chain. "Our vendor partners are held to standards that ensure that the most current logistics equipment is being utilized for the delivery of our raw materials and thorough visual and temperature inspections are conducted by our staff upon receipt of goods," he says.
Arthur Kirakosyan, owner of Nature's Pet Club, Los Angeles, says the 3-year-old company was distributing products to about 100 locations in California but expanded its operation in November by partnering with the American Distribution and Manufacturing Co. in Cottage Grove, Minnesota, to add 700 stores in the Midwest. The company's Doggy Dawgs pet treats are made from natural ingredients and are free of grains, fillers, salt, sugar, artificial ingredients, nitrates and preservatives. Doggy Dawgs treats are distributed in the freezer section of pet specialty stores.
Kirakosyan says Nature's Pet Club maintains its cold chain from its US Department of Agriculture-graded suppliers to its processing facility by keeping the ingredients in low-temperature freezers. For national deliveries, the company's fully-cooked finished products are sent in frozen-food trucks. For local deliveries, thermal bags with dry ice do the trick, Kirakosyan explains. "Once the delivery arrives, we make sure the customer puts it in their freezer to get the right temperatures," he says. "Ninety-nine percent of the stores we deliver to have freezers with thermometers. Our product can be kept up to 40°F, as the bacteria kill steps are complete since it's already cooked."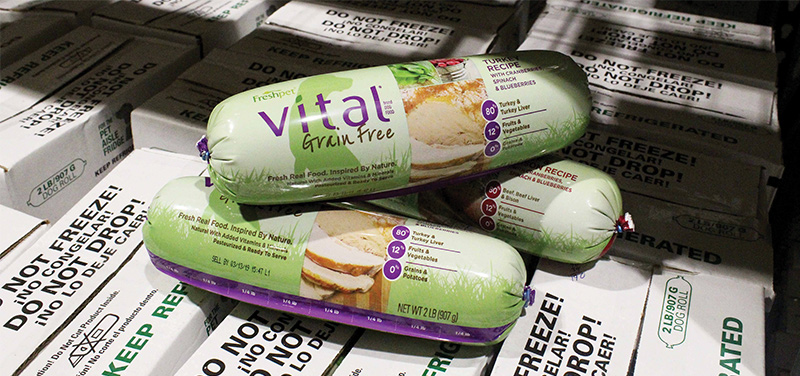 New trick for treats
Poore of Phillips Pet Food & Supplies says the biggest challenge with maintaining the cold chain in fresh pet food and treats is ensuring products are kept at correct temperatures at each step in the supply chain, especially with the links that Phillips does not control. Koss of Primal Pet Foods says the company combats cold chain challenges by using its HACCP program and its cold chain logistics program to verify the temperature of its frozen finished goods.
Kirakosyan says Nature's Pet Club doesn't see much challenge in maintaining its cold chain. However, a greater barrier the company faces, he says, is promoting its cooked treats in the frozen section of pet food stores. "People go to the freezer for raw food — not treats that are already cooked," he says. "It's hard to get consumers to look in the freezer for products. We have created a new category with cooked frozen treats for dogs — this didn't previously exist in the marketplace."
Kirakosyan says to avoid cold chain issues, retailers need to train employees to be diligent in recordkeeping of temperatures when products arrive in the stores and double-check refrigerator temperatures afterwards.
Best practices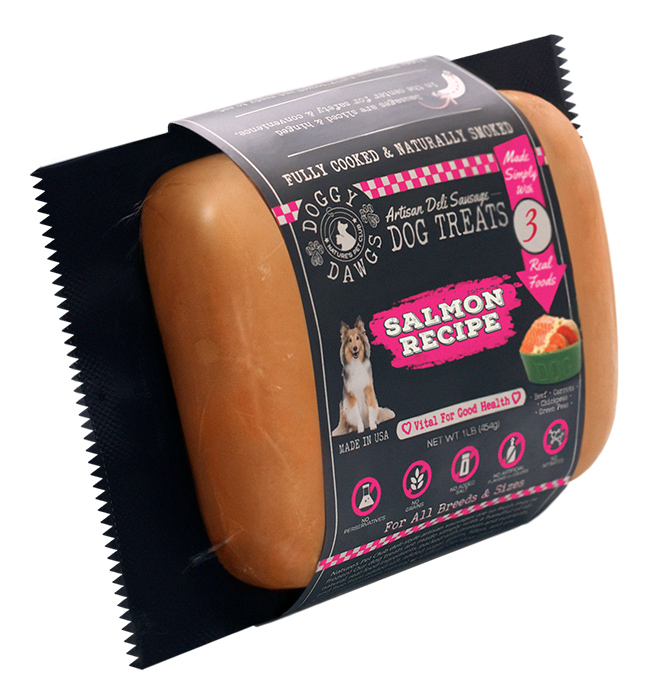 Poore recommends a few best practices for maintaining the cold chain. He suggests processors commit to strict and detailed operating processes, establish robust temperature monitoring procedures, and conduct ongoing audits to ensure processes are being followed. "Phillips maintains documentation to ensure proof of the cold chain," he says. "We conduct detailed inspections of inbound products to check for visible signs the cold chain was broken. The ability to capture data through the cold chain allows for increased visibility for incoming and outgoing products."
At Primal Pet Foods, Koss says the company only works with carriers who utilize the latest refrigeration technology, outline temperature and quality expectations in the company's HACCP program, and establish verification standard operating procedures to include quality and temperature check points at time of receiving.
Kirakosyan says to not forget to include the pet specialty retailers in cold chain management efforts. Retail employee knowledge and education is incredibly important for maintaining the temperatures required to keep products frozen at all times. Retail staff should be reminded to avoid leaving frozen products out for too long when restocking cooler shelves. "I do random checks in local stores or send other people to see how our product is being kept and what the refrigerator temperatures are," he says. "Also, newer fridges keep a digital log of temperatures and notify retail mangers if there is a fluctuation in temps."
With Freshpet expecting to grow to $300 million in net sales by 2020 and more processors expanding into refrigerated and frozen pet food and treat lines, the cold chain network in North America for pet products will be under pressure to keep up with demand and maintain verifiable food safety standards. For processors, managing the cold chain is critical.
Read more about the pet food and treat supply chain on our Operations page.