Introducing Pet Food Processing's Women in the Pet Industry series, in which female leaders will have the opportunity to share their insights and perspectives about the pet food and treat market, as well as provide career tips for those entering the industry. 
KANSAS CITY, MO. — In a male-dominated industry, women leaders are blazing trails to advance the science, production and safety of pet food and treat products. Natalie Asaro, nutrition manager at Petcurean, is one shining example.
"Many well-known brands in this industry are flourishing under the leadership of women," Asaro said. "At Petcurean 67% of our senior leadership team and 100% of our nutrition team are women."
For our inaugural Women in the Pet Industry feature, Asaro shares how she got started in the industry, one current focal point for Petcurean, and advice for other female leaders.
PFP: Tell us about your business or career in the pet industry.
Asaro: Shortly after completing my master's degree in Companion Animal Nutrition at the University of Guelph, I joined Petcurean. I've now been with the company for three and a half years and lead our nutrition and quality assurance teams as part of my role as nutrition manager. 
Petcurean is a Canadian pet food company which started in Chilliwack, BC in 1999. Over the past 23 years, we have grown from a small company with two recipes to having a worldwide presence and today, we have 60+ recipes and sell our food in more than 30 countries worldwide.              
As a scientist, I find Petcurean a very rewarding place to work. The company's values are rooted in pet nutrition and pet health and every member of our organization understands the importance of quality nutrition for pets. More importantly, Petcurean recognizes that a single dietary approach will not work for every animal. By looking at our portfolio of recipes, you'll see a wide variety of options, each with different nutritional makeups to back up this philosophy.
PFP: How did you get your start in the pet industry, and how did that experience lead you to where you are now?
Asaro: I was first introduced to the pet food industry in the last year of my undergraduate degree at the University of Guelph. I had the opportunity to take a course specific to pet nutrition and complete a fourth-year research project in conjunction with a pet food company that had partnered with the university. This led me to choose to pursue my master's degree in pet nutrition. During my MSc, I had the chance to attend scientific conferences and broaden my network; in fact, I first met the Petcurean team while presenting my master's research at the American Society of Animal Science Annual Meeting. It was these networking events that introduced me to career options outside of academia, and ultimately led me to where I am today.
PFP: What is top-of-mind for you and/or your business in the industry right now?
Asaro: One of Petcurean's big initiatives right now is focused on sustainability and how it relates to people, pets and the planet. Led by our sustainability manager, Petcurean has developed a sustainability plan which focuses on the triple-bottom line of sustainability, and aims to create environmental, social and economic value. We are also committed to being leaders in this area and published our first ever Sustainability Impact Report in 2021. To our knowledge, we are the first premium pet food company to share this information publicly, and we are excited to share these initiatives to help advance sustainability across the whole pet industry.
PFP: Tell us about a professional accomplishment in the pet industry that you are proud of.
Asaro: I can very clearly remember the first time I saw a consumer at a pet store purchasing a recipe that I had formulated. I think that will always stick with me as one of my proudest accomplishments!
PFP: What advice would you give to young people starting their careers in this industry?
Asaro: The advice that I was given when I started out in the industry is advice that holds true everyday, and that is to not be afraid to ask questions!
PFP: What is something about the pet industry that people outside of the industry may not realize?
Asaro: I think some people may not realize the amount of work that goes into creating a pet food. Unlike humans who can get their nutrients by eating a variety of foods in their diet, many pets are typically eating one food as their sole source of nutrition. So, when nutritionists are formulating foods for pets, they must combine and balance ingredients in a way that ensures the final recipe has every nutrient a pet needs on a daily basis. Easier said than done! 
Another thing that people outside the industry may not realize is that the regulations and quality standards that pet food is held to are quite strict. For example, there are regulations about which ingredients can or cannot be used in pet food, regulations about what can be on a bag, and where exactly on the bag information must be located. I have heard numerous colleagues compare the regulations of pet food to that of baby food. It does make sense, however, as many pets these days are just as much a part of a family as a baby would be!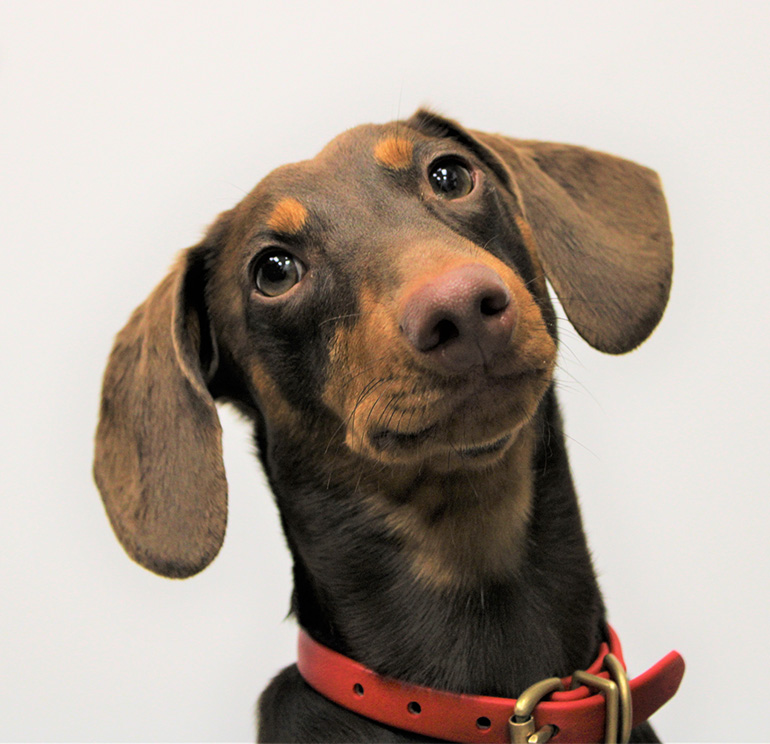 PFP: Just for fun, do you consider yourself a dog person or a cat person? Or, if you have pets of your own, tell us a little bit about them. 

Asaro: Such a hard choice! Growing up, I had a wonderful cat and definitely have a soft spot for them. But today, I have a two-and-a-half-year-old miniature dachshund named Gus who never fails to put a smile on my face.
PFP: Any final advice for other women in the pet industry?
Asaro: There are a number of phenomenal women leaders in the pet industry who have gained success through working hard, breaking barriers, and remaining passionate and resilient. Many well-known brands in this industry are flourishing under the leadership of women; at Petcurean 67% of our senior leadership team and 100% of our nutrition team are women. I would encourage other women to not settle for anything besides being valued for the work that you do, and the ideas you bring to the table.
Natalie Asaro has contributed her expertise to several topics covered by Pet Food Processing. Find more insights from Asaro in our article on fats and oils, our story on innovative solutions and trends in the cat food space, or our article on ingredient validation.