This article was published in the June 2019 issue of Pet Food Processing. Read it and other articles from this issue in our June digital edition.
Traditionally, house brands have been used to capture the low end of the market. However, this has changed in the pet food business as house brands are starting to compete with top premium brands.
Low-end vs. premium house brands
House brands have dominated the low end of the pet food market for years. But this was before premium and super-premium products took over food, drug and mass (FDM) retailer shelves, says Steve Mills, senior vice president, customer brands and co-manufacturing, American Nutrition Inc., Ogden, Utah. "Now that more premium and super-premium products are migrating from pet specialty to FDM shelves, it creates the opportunity for FDM retailers to create similar brand offerings of their own," he says.
Lynn Lye, senior director of research and development, quality assurance and regulatory affairs for e-commerce retailer Chewy, Dania Beach, Florida, says the low-end market is very competitive and now oversaturated with house brands for both pet food and treats. Treats and chews in particular are heavily saturated with house-brand names, she says. "If it's a single-ingredient product such as dried pigs' ears, for example, then a brand name does not matter," Lye says. "But a house brand with a lower price point and the same quality would be the main attracting factor for point of purchase."
Additionally, Lye says consumers of low-end brands are often not as loyal as premium-brand consumers and will purchase products that are on sale or comparable at a cheaper price. "Premium-brand consumers conduct their research, such as comparing labels, comparing functionality, guaranteed analysis and feeding guidelines, prior to purchasing, since the items they are purchasing tend to be double in price or more compared to low-end products," she says.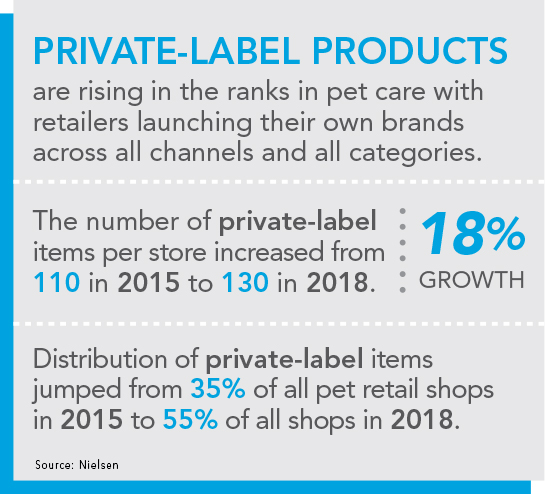 So, for a house brand to compete with the premium brands, Lye says it will need to offer the same premium high-quality ingredients, the same or better formula functionality and claims, but the house brand must have a lower price point to attract new customers or compel national-brand customers to switch to a house brand. "The conversion rate from a premium national brand to a premium house brand tends to be lower and slower than the conversion rate from a low-end national brand to a low-end house brand product," she adds.
Lye says she's seen an increase in house brands in big-box retail stores, but more so in the low-end and medium segments of pet food and treats. "I haven't seen an influx of premium house brands at the stores yet; most are either available at a premium independent pet channel or sold online only," she says.
Value of premium house brands
Private label has been an important and integral part of most retailers' pet product offerings because it garners a higher margin than brand sales, says Mills.
"As consumers evolve towards premium and super-premium products and want more for their pets, it's natural that retailers would, and should, emulate those premium and super-premium pet foods," he says.
However, Mills says brands and private-label products need to be considered and marketed separately because they have separate goals. "Because private-label brands do not have the high cost of manufacturing that national brands have, they're able to retail for less cost-per-pound than national brand alternatives while still reaping a higher margin for the retailer," he says.
"Because private-label brands do not have the high cost of manufacturing that national brands have, they're able to retail for less cost-per-pound than national brand alternatives while still reaping a higher margin for the retailer," says Steve Mills, American Nutrition Inc.
Lye reiterates that there currently aren't many industry players that have a premium house brand pet food. "It's a very niche market that only a few house brands will have a competitive product to a national brand," she says.
As a pet food product gets more premium, the operational feasibility gets harder, ingredients are more expensive, volumes are generally much lower, and margins are tight. Hence, not many contract manufacturers are willing to create a product that is comparable, Lye adds.
So, what are the benefits of retailers creating premium house brands of pet food? "In short, less monopolization by the big premium players, the fall of market power and the start of a competitive marketplace," Lye says. "With competition in the marketplace, it allows consumers to have more options for their dogs and the price of premium dog food to be more competitive and affordable." This, in turn, becomes a major benefit for animal health, particularly for dogs, she says, as more affordable options are available for higher-quality premium pet foods.
Most premium house brand products are produced by a contract manufacturer, Lye says, so margins are going to be less than a national brand that owns its own manufacturing plant. "Other than the cost of goods, house brands also need to spend money on marketing their products, educating consumers about their brand and discounting further to attract new consumers," she says. "All of these tie into the final margins, which could take months and months to break even."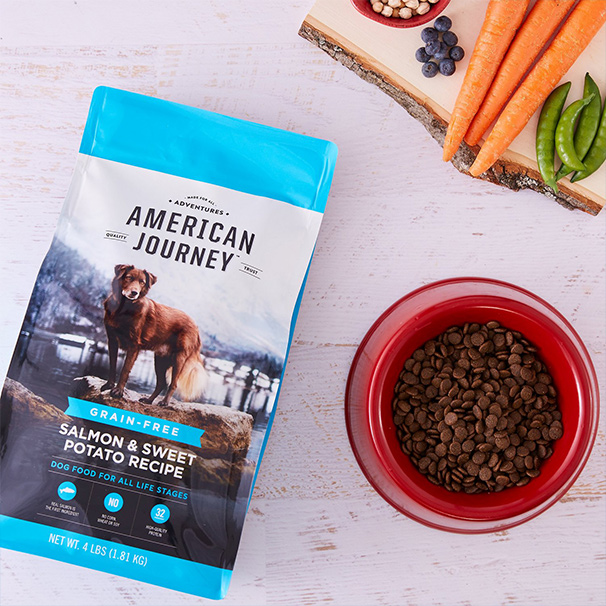 Heather Govea, vice president, private brands, C.J. Foods Inc., Bern, Kansas, says the real benefit of premium house brands for retailers is a unique brand and pet parent experience found only in their outlets. "Modern private brands are focused on building true brands that just happened to be owned by the retailer," she says. "These brands seek to develop a consumer connection that is delivered through both a nutritional philosophy and brand equity."
The key for private brands' success is scaling for volume and optimizing the logistical footprint, Govea says. "Historically, both of these are typically found through larger retail outlets," she adds. "While big-box retailers certainly have an advantage in scale, there are an increasing number of independent retailers that are consolidating either in ownership or leveraging buying power that could certainly provide the outlet for some powerful private brands in the future."
Alternatively, Mills says it's difficult for independent pet stores and small independent chains to have premium house brands because of the cost associated with package design and different minimum order quantities from package vendors.
Trends in premium house brands
The premium pet food category used to only be premium kibble, canned pet food or raw frozen pet food, says Lye. Now it includes freeze-dried, dehydrated, raw-infused kibble, gently cooked, sous-vide, refrigerated and frozen options, she says. "Products are not only grain-free and made with whole ingredients, you will also see animals raised without antibiotics, seafood with sustainable ratings, and five-step animal welfare rating marketing claims being used," Lye says.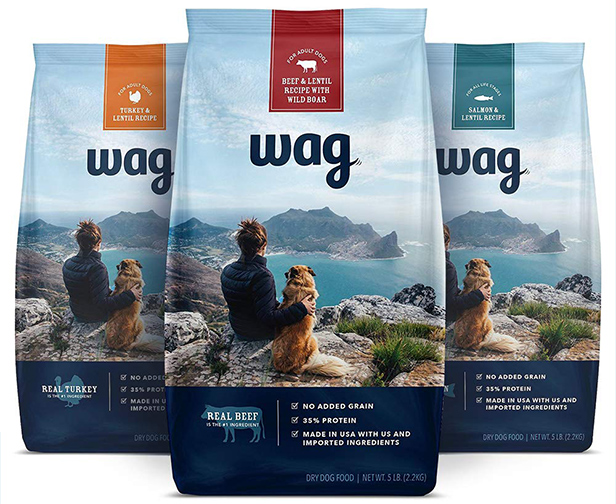 The rise of many "no's" are also increasing – no corn, no wheat, no soy, no added gluten, no artificial flavors, no artificial colors, no artificial preservatives, no filler and no by-products, she says. "Consumers are also demanding much higher standards in food safety due to the previous years of recalls on unsafe products, so manufacturers are going one step further by implementing high-pressure processing and irradiation processes to their products," Lye says.
Mills says trends in premium pet foods he's seen include the use of exotic proteins and grains, inclusion of fruits and vegetables, and preparations such as slow-cooking, air-drying and cold-pressing.
Govea points out that trends in the private-brand pet food sector are the same across the entire category, whether it's a national brand or a retail house brand. "Humanization, premiumization and e-commerce continue to drive consumers, and even more so in our millennial consumer," she says. "This is pushing the borders of the private-brand segment further than ever and we are continuing to see a greater acceptance for an elevated private brands experience further up the value chain."
Future of premium house brands
House-brand pet food is definitely here to stay, and the growth is limitless, says Lye. "House-brand pet foods will need to innovate further to expand their selection and offer additional benefits such as pet food with natural holistic functionality, pet food with immunity boost added to it, more caloric-dense pet food, more sustainable carbon-neutral packaging and even offering a selection of sustainable alternative animal proteins such as crickets, black larva fly, Asian carp or lab-grown meat."
Consumers are embracing store brands across all categories both human and pet. According to the Private Label Manufacturers Association. In 2018, private label grew by 4.4%, four times as much as national brands. Store brands' market penetration set all-time records, advancing to 18.5% in dollar share and 22.3% in unit share of sales across all major retail channels.
Govea says there will continue to be a more educated pet food consumer across the entire space. "With the recent expansion of super-premium brands to mass segments, this is going to create a more educated consumer that will demand higher quality from all brands, regardless of whether it is branded or a house brand," she says. "The result will be considerable growth in the private brands segment of the pet food market."
Additionally, Govea says these more highly educated consumers will allow private brands to stretch to a higher, more ultra-premium product tier — a segment that not many private brands play in now.
Pet food house brands today are formulated with high-quality ingredients and national-brand quality artwork and packaging, Mills says. "Retailers today understand the value of premium private label products, and promoting and positioning them on the shelf is becoming a viable alternative to national brands," he says. "So, the future should be very bright for quality premium house brands."
Keep up with the latest pet food trends on our Trends page.