PERTHSHIRE, SCOTLAND — Bella & Duke, a brand of raw dog and cat food, announced late last month it has raised  £7 million (roughly $9.9 million USD) from various investors to expand its business.
The pet food company plans to grow its customer base "exponentially" in the coming years, continue to support existing customers, and increase its production capacity. The company employs nearly 100 people.
"Attracting this recent investment demonstrates the long-term potential for Bella & Duke and showcases the significant opportunity within the raw feeding category generally," said Mark Scott, chief executive officer  and co-founder at Bella & Duke. "Our mission is to provide all British dogs and cats with the best possible nutrition: raw food, with recipes tailored to take account of breed, life stage and any underlying health or welfare concerns."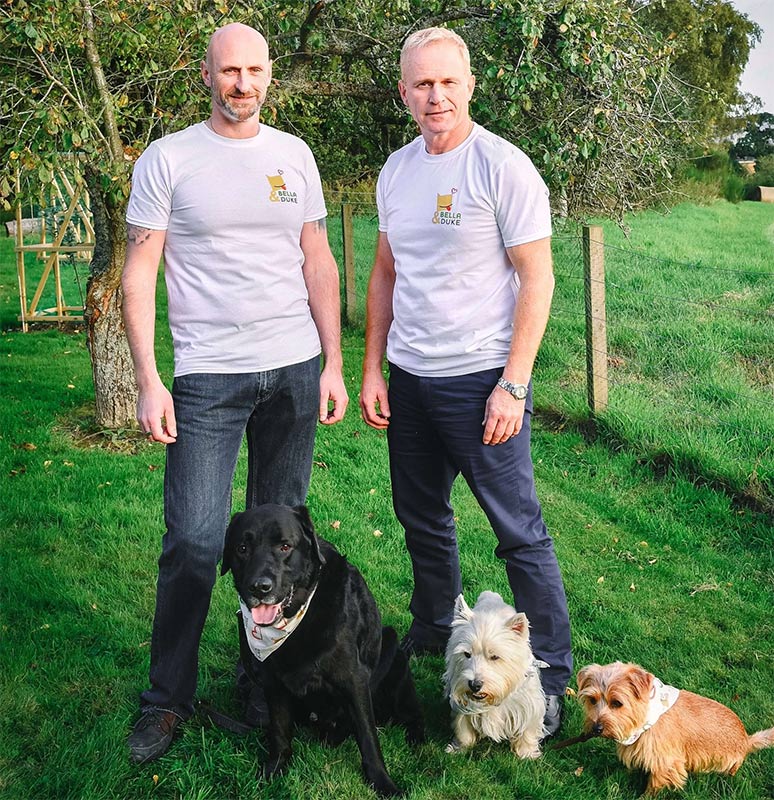 Bella & Duke was founded by Scott and Tony Ottley, current chief operations officer and director, in 2016. According to the company's website, Bella & Duke has delivered more than 17 million meals to 35,000 pet owners to date.
"The business has grown significantly in recent years due to the increasing consumer demand for natural, nutritionally beneficial pet food as well as the success of our subscription-based business model, that delivers frozen food from our factory in Fife directly to customers' homes throughout Great Britain," Scott said. "This funding round will enable us to continue growing and we're delighted to be working with our investors for the next phase of the journey."
BGF, a global investment firm based in the United Kingdom, contributed £5 million ($7.1 million) to the funding round.
"We are delighted to be supporting Mark, Tony and the Bella & Duke team in their next phase of growth," said Graham Clarke, investor at BGF. "We believe they are perfectly placed to deliver the new industry-standard of consumer pet wellness in Great Britain."
According to BGF, Bella & Duke posted £11 million ($15.6 million) in revenue last year and now delivers roughly 2 million meals per month to pet owners across the United Kingdom.
Mobeus, another United Kingdom-based investor, also contributed funds to Bella & Duke as a recurring investor.
"Bella & Duke has a great track record in the raw pet food space, and we know there is huge potential for this to continue," said Matt Mead, venture partner at Mobeus. "We've worked with the business for over a year now and have been impressed by the brand's commitment to transforming the pet wellness sector. We're excited to continue working closely with them to grow the business even further."
The company also announced it has welcomed Peter Farquhar as chairman of Bella & Duke. Farquhar previously served as chairman of another natural pet food company.
Read more global pet food and treat news from outside North America.