This article was published in the December 2020 issue of Pet Food Processing. Read it and other articles from this issue in our December digital edition.
No pet food and treat processor can afford a costly recall. Used to validate the quality of pathogen control measures and as a method of reducing food waste, environmental monitoring programs (EMPs) can enhance the effectiveness of current cleaning and sanitation, personnel hygiene and hygienic zoning protocols. These programs also offer processors a method for seeking out and destroying potential contamination before food contact surfaces and finished products become contaminated.
The US Food and Drug Administration's (FDA) Food Safety Modernization Act (FSMA) requires processors to implement and establish an EMP to monitor the environment and reduce contamination through risk-based preventative controls based on hazards in the facility. Other industry regulations such as the Current Good Manufacturing Practice, Hazard Analysis and the Risk Based Preventative Controls for Food for Animals rule include sections on the EMPs implemented and the associated expectations. EMPs also help verify the effectiveness of sanitation controls and are common in facilities where finished product subject to biological hazards is exposed to the environment before packaging.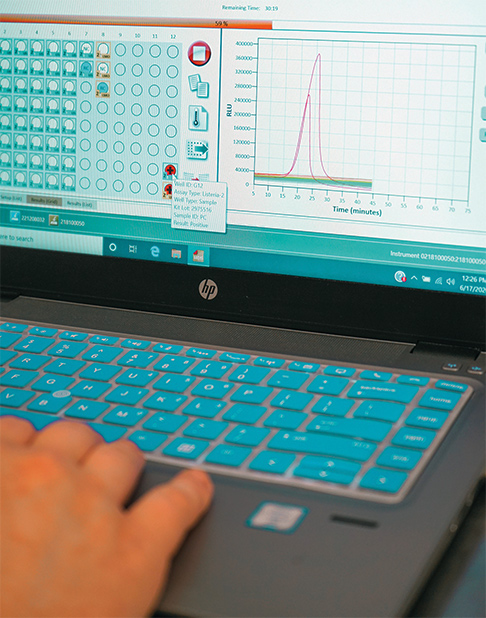 "Contamination in pet food can result in recalled product, shortened shelf life and a bad reputation; and that's if it's caught before any animals actually get sick," said Trevor Craig, technical director, Microbac, Pittsburgh. "Quality can also be impacted if unfavorable conditions lead to poor product."
The use of EMPs versus other sanitation methods depends upon the unique microbial risks in the facility, the product being made, and the expected cooking or kill step that will later be used, according to Billie Johnson, Ph.D., food safety and regulatory compliance manager, BHJ North America, Omaha, Neb. Johnson clarified that some companies have similar sanitation and cleaning programs to an EMP, but they do not swab or verify Salmonella-free ingredients.
"EMPs are imperative for a dry pet food and treat facility as the final product must be deemed free from Salmonella prior to shipping," Johnson continued. "An environmental monitoring program is necessary to confirm potential areas of harborage or sanitation catch points that allow for potential bacterial niches within the manufacturing site."
Based on risk
Acknowledging that locating pathogen contamination is a bit like trying to find a needle in a haystack, Meredith Sutzko, product manager, Romer Labs, Newark, Del., recommended processors have a robust and statistically valid sampling plan in place to identify growth niches along with the inclusion of the proper tools and methods of sampling to establish a baseline. Because pathogen contamination is often heterogeneous throughout a lot and occurring at low levels in the finished product, Sutzko promoted EMPs as a preventative measure to find growth niches on non-food contact surfaces.
"Don't wait to test for pathogens until a product is produced," advised Meredith Sutzko, Romer Labs.
"Don't wait to test for pathogens until a product is produced," she cautioned. "EMPs allow a processor to find potential pathogen contamination in the processing environment prior to the product becoming contaminated."
Through the consistent use of pathogen monitoring programs, processors can minimize the risk of environmental pathogen contamination and the potential to produce unsafe, non-conforming product, protecting brand reputation by catching issues before a product ships.
"Environmental monitoring is a proactive way to measure success of control programs, and quality can definitely be influenced by testing outcomes," said Doug Marshall, chief scientific officer, Eurofins, Fort Collins, Colo. "For the pet food industry, the greatest impact will be seen with perishable items such as high-moisture products that are susceptible to spoilage."
Pet food products created for consumption in a raw state that are not treated with a microbial kill step (extrusion, cooking or pasteurization) are likely candidates for the use of environmental monitoring, Marshall continued. Food treated with a kill step but exposed to the manufacturing environment before final package closure can benefit from applying environmental monitoring practices to negate cross contamination.
To further strengthen the impact of an EMP, it's critical to have buy-in from players throughout the organization, including management, operations, sanitation, quality and maintenance. Consistent implementation will necessitate an ongoing investment of time and money along with consideration for the potential impact to production if, or when, positive test results are obtained. Product that must be placed on hold in the outcome of a positive result then becomes waste – in the form of time, labor, cost and ingredients. Applying EMPs infrequently or as a post-problem effort is less effective in preventing issues. An effective program is risk-based and applies a search-and-destroy approach, according to Craig.
To help centralize efforts and gain control of the environment, Frank Ziacik, commercial director for pet food, North America, Cargill, Minneapolis, suggested placing dedicated ownership of an EMP with the facility's Food Safety and Quality team. He recommended this team should also include a microbiologist and operations and equipment team members who are ready to focus on high-risk areas within the facility.
Asking the right questions
With the right individuals in place, it's time to consider possible implementation hurdles. Questions to ask include where, what and how often to test. How many samples will be needed for testing? What will be done with the data once testing is complete and how will the EMP be funded? Next, consider what will happen with the discovery of an inevitable first out-of-spec result, how will the root cause be determined, and how will the resulting corrective and preventative actions be decided.
"Negligent decisions made in building and management of an environmental monitoring program can result in personal and company liability," Marshall said. "We teach, preach and cajole our customers to ensure their program is robust beyond a reasonable doubt. If done correctly, not only will the consumer be safe, but regulators, auditors and customers will be satisfied when they ask for a food safety plan review."
Knowing that a robust EMP is only as good as the quality of the samples given, Sutzko recommended giving workers the authority to sample in those areas with frequency of the testing based on risk coupled with the flexibility for additional sampling in response to changes at the facility.
"If positive test results are not obtained, then the processor is not looking hard enough," she stated.
"When an event occurs, it is never just one cause as to why Salmonella could be found," said Billie Johnson, Ph.D., BHJ North America.
EMPs are often implemented in conjunction with other pathogen control measures. These could include lethality treatments and/or the use of antimicrobial agents/processes, verification and monitoring activities, periodic testing of incoming ingredients, internal and supplier audits and finished product testing to ensure the highest food safety standards. Once validated, processors can use EMP outcomes to verify how preventative controls, when used correctly and consistently, provide expected outcomes.
"When an event occurs, it is never just one cause as to why Salmonella could be found," Johnson said. "These pathogens are deeply hidden in equipment, floors, walls, drains and air ventilation, places where they either cannot be removed by routine sanitation or sanitation efforts are not good enough to clear the biofilms that may form."
Changing playbook
Because of the numerous variables processors encounter, it is up to each to determine the most optimal scenario for an in-house environmental monitoring program. Ongoing adjustments will be critical to maintain proper handling and testing methods and the efficient use of the data with review of the EMP occurring at least annually. 
Such preparedness rises in importance when faced with the unknown, most recently in the form of the SARS-CoV-2 virus. Processors who maintained a steady focus on safety and quality protocols are finding it easier to weather the coronavirus pandemic, in part because reliable EMPs and sanitation practices were already in place. In some cases, this simply meant extending sanitation practices beyond the product areas of the plant and into social areas.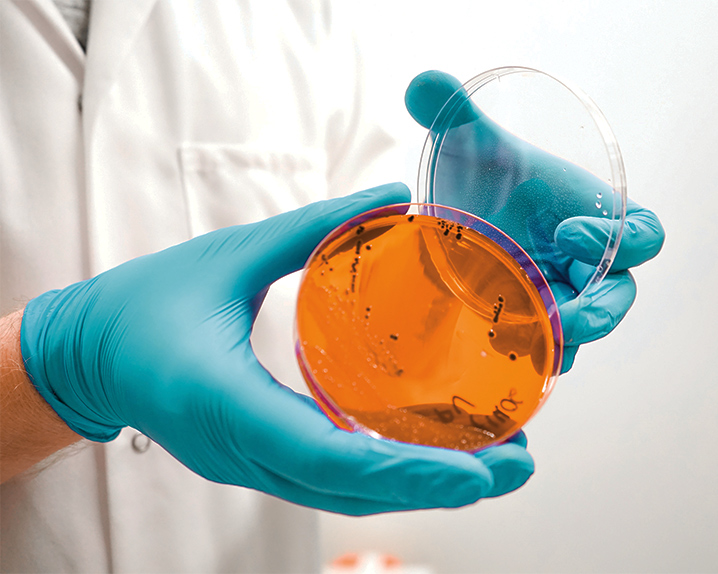 "Start heavy and diligent until you learn about your facility," Craig said. "Rotate your areas and sampling times to get a good idea of your whole facility. Then, respond and track your results as you get them. Good reactions and good record keeping are key to improving your environmental monitoring program."
The application of risk-based and living EMPs offers processors a critical difference when it comes to real-time decision making, enhanced traceability, mitigation, reporting and corrective action. The plotting of quantitative indicator counts and qualitative pathogen detections can help processors build historical trends that determine appropriate spec limits along with the tracking of trend data, making it easier to catch early warning indicators.
"If we have applied sanitary design principles within our environment, the program itself should identify any failure points and allow us to create a program and an environment where, with consistent monitoring, we can ensure quality and safe food and treats for our pets," Johnson concluded.
Read more about pet food safety on our Operations page.