This article was published in the March 2020 issue of Pet Food Processing. Read it and other articles from this issue in our March digital edition.
Day-to-day operations for a pet food processor can be complicated enough without the additional stress and requirements of handling a recall. That's why industry experts say it's important to have a recall plan in place up front so you and your employees can quickly tackle the issue and get back to business as usual.
Planning for a recall
Dana Brooks, president and chief executive officer of Pet Food Institute, Washington, D.C., said first and foremost, pet food makers should take time to consider their recall plans as part of their food safety plan under the US Food and Drug Administration's (FDA) Food Safety Modernization Act (FSMA).
The requirements that FSMA places on pet food and treat manufacturers are intended to prevent issues before they arise, according to the FDA. FSMA requires certain animal food facilities to create and implement a food safety plan, including an analysis of potential hazards and determining if there are hazards requiring preventive controls to reduce or eliminate them.
This means having a clear chain of communication going both forward and backward along the supply chain, Brooks said, including ingredient suppliers as well as retailers.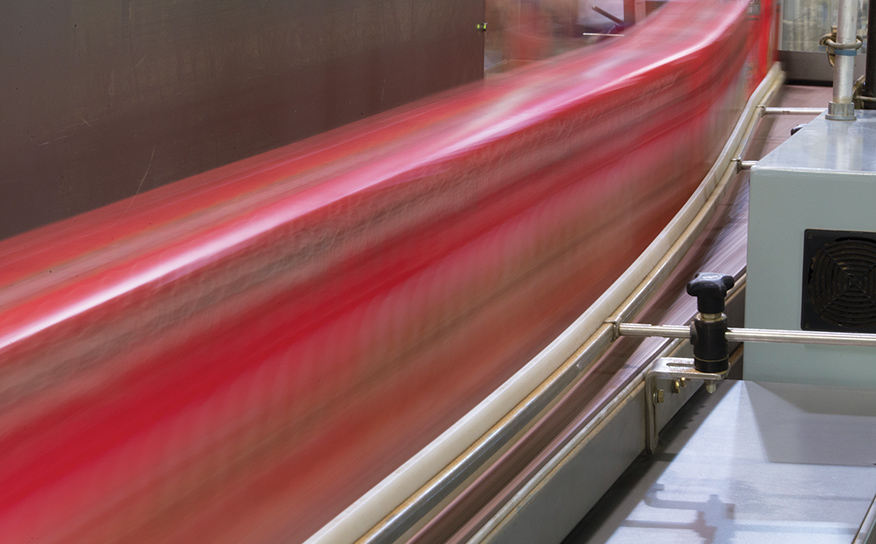 Hinda Mitchell, president of Inspire PR Group, Westerville, Ohio, said to assure they are ready for a possible recall or other pet health issues related to food and treat products, processors should have a crisis preparedness plan in place that includes elements such as contact lists of all customers (if sending to a distributor or third party, not directly to consumers), photos of all product labels and SKUs, an assigned recall/crisis management team, and a ready list of internal contacts who need to be engaged.
"Ideally, this plan also will include messaging and template materials for notifying customers, issuing
media releases and talking points for customer service," she added.
At the time of a recall, processors should be able to make notification along their supply chain swiftly and efficiently, Mitchell said.
"This may include email correspondence, direct telephone calls or other internal customer communication systems," she continued. "If not during normal business hours, telephone may be the most effective communication tool."
Mitchell emphasized the importance to notify distributors and other stakeholders early in the process so they hear the information directly from the processor and not from competitors, the media or regulators.
"This assures that the supply chain has accurate, timely information and allows processors to define the issue on their own terms," she added.
Billie Johnson, Ph.D., food safety and regulatory compliance manager, BHJ North America, Omaha, Neb., said having a validated program in place is key to dealing with a recall.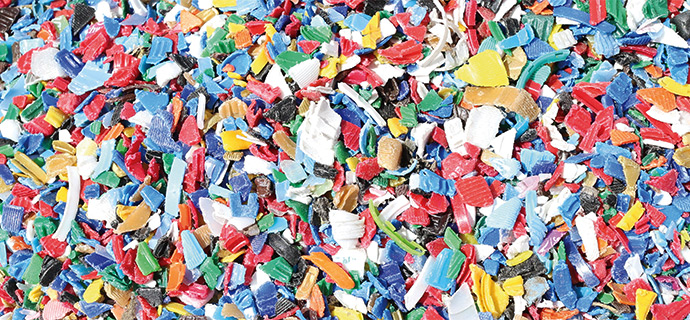 "What I mean here is repeatedly testing the full process to ensure a true recall program is in place and fully functional," she said. "Many companies say they have a recall policy but have never truly tested it before being in a real recall. Being in a recall is not the time to find out the program is flawed."
Mock traceability exercises are good but fully testing the ability to assemble the recall team and understanding where weaknesses lie is very important to creating a good program, Johnson added. Many recalls can be prevented by having the appropriate equipment, solid monitoring techniques, training and policies in place, she said.
"Third-party food safety audits are a means to verify programs are in place and that drills have been conducted to ensure the recall plan works," Johnson added. 
Adam Stroh, process project manager for Stellar, Jacksonville, Fla., said there are two main things pet food processors must do to be prepared for a recall. First, they should always properly document the quality control checks for their processes, ideally at 15-minute intervals. Second, they should establish a company-wide hazard analysis critical control point (HACCP) plan, which notes HACCPs such as x-ray, metal detection and vision systems, to name a few, he said.
Processors should also establish good manufacturing practices (GMPs) for how the company approaches its process.
"If and when a recall is suspected, paperwork from the window of time in question would be pulled and documentation from that process showing acceptable checks would help narrow down any questionable product that's been released," Stroh said. "Response time will vary depending on where the product in question is at the time of the incident."
"Many companies say they have a recall policy but have never truly tested it before being in a real recall. Being in a recall is not the time to find out the program is flawed," said Billie Johnson, Ph.D., BHJ North America.
Additionally, he said proper training of plant personnel is a key aspect to minimizing product recalls.
"All employees should be aware of the company's expectations and be instructed to report an issue if they see one," Stroh added. "If the whole team is aware of these standards and is motivated to perform their jobs properly as a team, it will greatly reduce the possibility of a product recall."
Above all else, Stroh emphasizes the importance of documentation, documentation and more documentation.
Potential causes of recalls
Brooks said it's important for companies to remember that recalls can happen for a variety of reasons thanks to an evolving regulatory landscape and engaged shopper base, and this can impact how pet food makers weigh possible scenarios.
"For example, a pet food maker's internal monitoring program may identify an out-of-specification step in the manufacturing process that can lead to an issue, such as a mislabeled product or ingredient imbalance," she said.
As the internal systems trigger a concern, pet food makers can voluntarily recall a product.
"Otherwise, federal or state regulators can require that a company initiate a recall if their sampling and testing identifies a potential problem or following a review of consumer or veterinarian complaints," Brooks said. "Finally, the FDA has the authority to force a product recall, if required."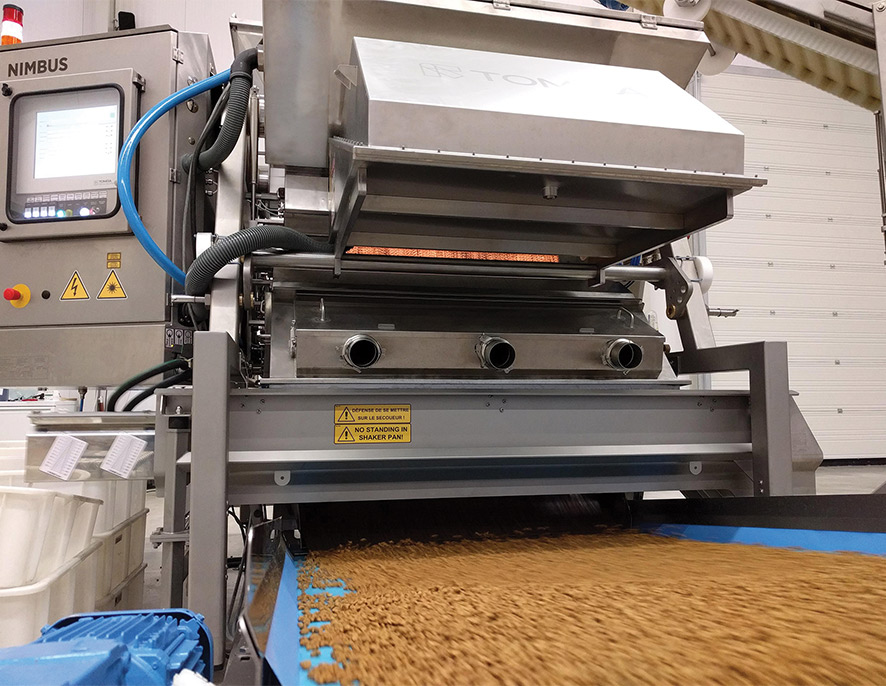 Stroh explained the most common reason for a recall is the presence of a foreign material.
"In addition, they can be triggered by formulation issues such as undeclared allergens or missing/additional ingredients; improper labeling of the product packaging; or contamination by bacteria that can cause illness," he said.
Johnson said in the past few years, pet food recalls have been triggered due to Salmonella; Listeria (in fresh pet food); foreign material contamination with metal or plastic; excessive vitamin levels or vitamin insufficiency; hormones; and pentobarbital to name a few.
Tracking recalled product
Tracking and labeling recommendations will vary by the type of product and shelf life of that product, but a good minimum is to include the plant code where the product was produced, the date it will expire and a period code, Stroh said.
"This way, if production is cut off in the event of a suspected issue, you could narrow it down to a specific batch or line – the entire day's run wouldn't need to be called into question and potentially wasted," he added.
Stroh explained that code dates can be applied in a variety of ways depending on the type of package.
"They can be applied via laser, thermal or inkjet printing," he said. "This could also apply to box labeling, but it's more common for processors to print labels with barcodes that provide info on the box's contents."
Johnson said it's important that packages have clear printing to ensure full lot traceability, noting that some customers have very defined processes around creation of the lot codes.
Communicating with consumers
The pet food industry operates in a highly emotional space and companies need to be prepared for a strong consumer reaction upon a recall announcement, Brooks said.
"Take the time before a recall occurs to consider your organization's own capabilities and messaging," said Dana Brooks, Pet Food Institute.
"Take the time before a recall occurs to consider your organization's own capabilities and messaging," she said. "Do you have the resources to respond to the public? What are your core messages and values that you want conveyed, and how will you share that during a crisis? Just as pet food makers develop a food safety plan, now is the time to consider a messaging plan, as well."
Communicating early and often with consumers is critical in a recall, Mitchell said. Processors also must continue to remind consumers of their values, through proper messaging.
"Emphasizing to consumers that the processor cares about the safety of their products and has robust food safety protocols in place is important," Mitchell said. "Also, reminding consumers that processors are pet lovers themselves and that's why assuring pet food safety is their priority and responsibility."
Consumer confidence in a processor will be directly related to how the recall is managed.
"Was the processor quick to let consumers know of the recall? Did the processor take all the right steps? Are there measures in place to assure what caused the recall will not happen again?" Mitchell asked.
Johnson said notifying customers about a recall is typically done through a webpage notification and some in-store notifications from the retailer directly to the end customer.
"Recalls are quite costly at any level, and thus, preparation of your program including communication programs, public relations and social media monitoring are highly important to creating a program that can be properly implemented if a real recall should occur," she explained.
Posting in-store signage should be considered on a case-by-case basis, as it has a lot to do with the scale of the recall underway, Mitchell said.
"Retailers should respond proportionally to what has occurred," she said. "If the recall is a minimal amount of product or if most of the product was still in warehouses and not in the stream of commerce, then signage may not be needed. If the recall is nationwide and significant in size and scope... then signage may be an appropriate and necessary step."
Processors should commit to being transparent during a recall, showing a willingness to cooperate with regulatory agencies, over-communicating with stakeholders and demonstrating that they moved swiftly to protect the health and well-being of pets, Mitchell says.
"This will help assure they maintain a positive brand image and the confidence and trust of the consumers," she concluded.
Read more about pet food safety on our Operations page.