This article was published in the December 2019 issue of Pet Food Processing. Read it and other articles from this issue in our December digital edition.
With dog and cat ownership on the rise throughout the world and an increasingly globalized food chain, the importance of ongoing food safety and prevention of contamination or adulteration continues to grow. New technologies are helping manufacturers vet supply chains and safeguard products.
Changing consumer expectations around pet food are ushering in the need for a broader range of raw ingredients and the production of more specialized products for various health concerns, life stages and breeds. The sheer number of additions makes it challenging for manufacturers to keep up on the nutritional profile of each ingredient and the naturally occurring variation from batch-to-batch, while adjusting formulations to meet the various nutritional profiles of a wide number of finished products.
Creating products that pet owners trust requires pet food manufacturers to stay up to date with a host of quality control measures, including extensive in-house testing and analysis. In-house testing for pet food applications may include pathogen testing, routine quality control (QC) testing for moisture, water activity, color, aroma, texture, particle size and adenosine triphosphate (ATP) testing to verify surfaces and water sources are clean. Additional tests may include protein, ash, fatty acid profile, mycotoxin tests as well as peroxide value (PV) testing. Some in-house labs may also do indicator microbiology testing for physical contamination as well as other final product defects for bad or missing seals.
"Never in our history as an industry has producing food that is safe for our pets to consume and safe for our pet parents to feed been more vital," says John Krehbiel, vice president of corporate sales at C.J. Foods.
"At the bare minimum is the ability to verify moisture levels in final products for shelf stability and product safety reasons," says Bob Schumann, director of product management and marketing, Unity Scientific, Milford, Massachusetts. "If this is the only testing a company does, they must over-formulate to ensure label requirements are met. For most pet food manufacturers, it's very cost effective to add in analyzers to verify the nutritional content of both finished products and ingredients." Moisture is always a concern in the finished product because it affects shelf life, palatability and cost of the product sold. Frequent moisture analysis helps ensure consistency of product and maximizes profits.
At C.J. Foods, Overland Park, Kansas, typical in-house analysis for pet food applications includes protein, fat and moisture testing on inbound raw materials and finished goods as they are processed and packaged. The custom manufacturer of premium pet food (including grain-free, kibble with inclusions, high meat dog and cat food, organic-certified and MSC-certified formulations) also measures water activity, primarily on finished kibble. Testing for mycotoxins, secondary metabolites produced by fungus on inbound grains, is also a standard practice.
Applying technology
While methodology to capture the attributes can vary, rapid methods such as near infrared (NIR) technology offers results in real time. NIR technology continues to advance testing and analysis within the pet food industry, allowing quicker results with a higher level of accuracy for moisture, protein, fat and other proximates in ingredients and finished pet food, as well as rancidity in fats and water activity. Unity Scientific manufactures NIR instruments used by pet food companies to ensure quality and consistency. The company recently released a conformity evaluation with UCal 4 that allows pet food manufacturers to simultaneously get a nutritional profile and a product conformity analysis to ensure proper identification of the ingredient and to potentially detect adulterations.
"At-line NIR analyzers are more accurate, precise and easier to use than ever," Schumann says. "We can train a plant employee to analyze a pet food sample and perform basic instrument diagnostics in 15 minutes. This provides the plant with reliable, operator-independent data at-line on the production floor with only a 30-second analysis time."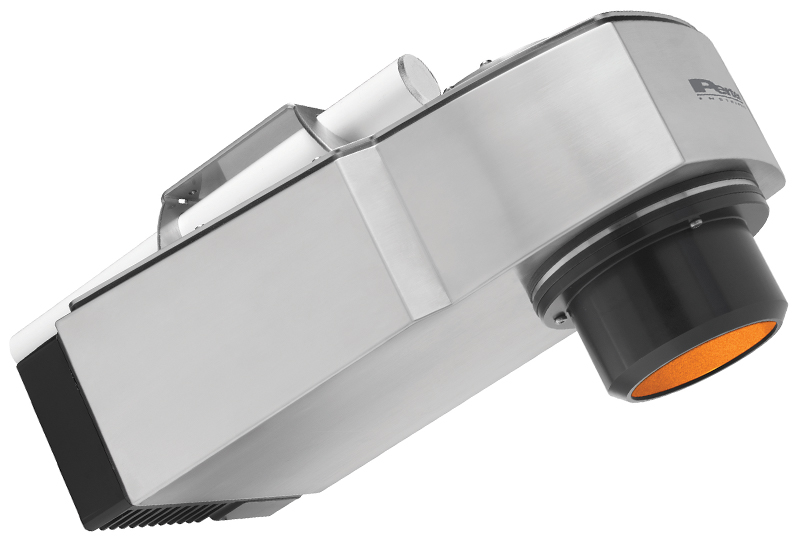 Stefan Tordenmalm, market manager of processed foods at PerkinElmer Inc., Hagersten, Sweden, says one of the major challenges pet food processors face is finding methods that are both accurate enough to be useful and easy enough for non-technical staff to carry out as one of their regular tasks. The company works with several leading pet food companies to ensure a consistent quality end-product. "For the nutritional testing, the most modern NIR instruments tackle that challenge as they are designed to be used more or less by anyone while providing fully accurate results," Tordenmalm explains.
While new technologies help reduce the level of expertise needed in the plant, it remains up to the individual organization to determine what is the bare minimum when establishing quality controls. These controls can include, but are not limited to, nutritional ingredient verification testing, proximates testing, Salmonella testing for dry products, Salmonella and Listeria monocytogenes testing for wet products, environmental monitoring for both pathogens as needed, palatability testing and hormone testing for suspect products. Plants that employ environmental swabbing may also have a quick-check system where they do petri film for EB bacteria or possibly Salmonella sponges, but those typically go to an outside lab, according to Billie Johnson, Ph.D., BLJ Consulting, Emporia, Kansas.
"Further verification for COA [Certificate of Analysis] guarantees occur as a result of FSMA [Food Safety Modernization Act] protocols for validation and verification requirements," Johnson says. "Also, recent conditions with vitamin concerns, hormones, antibiotics and drug residues require a testing process (monthly, quarterly or annually) that wasn't previously required."
John Krehbiel, vice president of corporate sales, C.J. Foods, explains if there are attributes managed outside of in-house testing, certain methods may not apply. On the other hand, if there is an attribute of extreme importance, whether it is a food safety criteria or quality control parameter, an organization may invest heavily in both people and platforms to measure and control that attribute, while others may elect not to do this.
The human element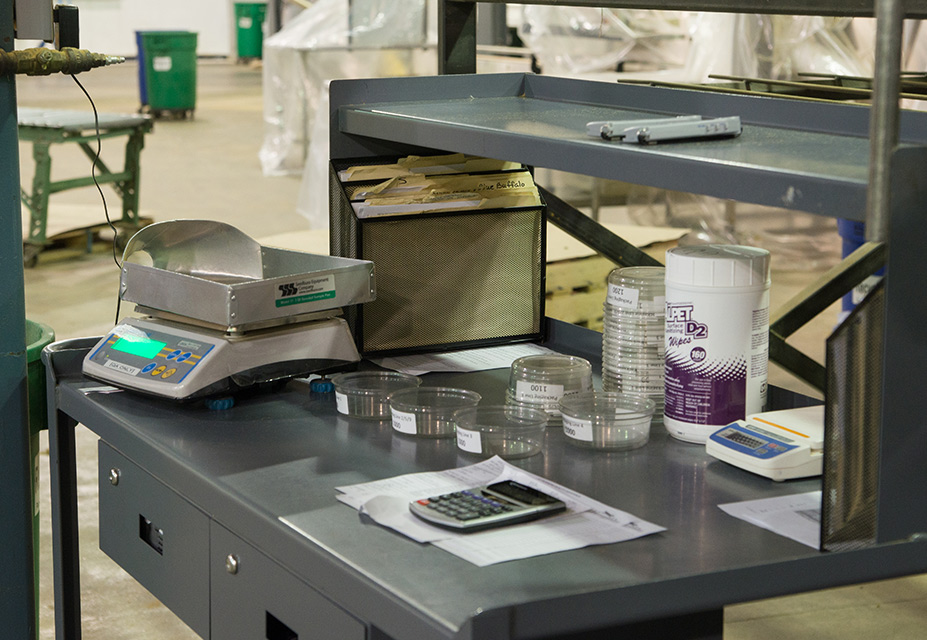 Although testing and analysis protocols are often already in place, there are continual challenges that relate to the human element. Protocols offer a backbone of analytics and reason, but the individual executing the work may not always act rationally or execute the work consistently. Yet, the application of consistency has a direct impact on the work. This also extends to equipment and its use, as in the case of incorrectly calibrated equipment that's used infrequently. Irregular use can also impact positive/negative controls, which could lead to results of questionable value.
The benefits of scientific testing can also be skewed depending on the qualifications and training of the QC technician doing the work. New technologies such as whole-genome sequencing, used to conduct microbiome analysis and source tracking, require the efforts of qualified persons to help companies identify pathogen root-cause findings and spoilage identification for fresh perishable products. Krehbiel predicts as technology continues to advance, the industry will see more and more testing platforms become rapid methods. "Having both real-time and accurate test results is driving those advancements," he adds.
Space considerations
The expense of testing and having a dedicated laboratory space also carries the cost of overhead including floor space, HVAC, maintenance and utilities. Too often, important testing is performed in inadequate lab spaces such as scavenged office spaces and renovated utility closets that are not fit for the purpose of testing, says Doug Marshall, chief scientific officer of microbiology, Eurofins, Des Moines, Iowa. 
The need to make do with available space on the production floor can also impact the ability of inspection systems to identify defects in the product, according to Rob Rogers, senior advisor on food safety and regulations, Mettler Toledo, Columbus, Ohio. Rogers, a subject matter expert to the US Food and Drug Administration (FDA), Grocery Manufacturers Association and the Packaging Machinery Manufacturers Institute, recommends the use of combination systems such as a combo X-ray and vision system to conduct multiple inspections through a single device, freeing up production floor space.
"Zero product defects should be the goal; however, achieving this is a challenge," Rogers says. "It is important to conduct good root cause and implement preventive corrective measures when defects are discovered. Inspection systems may reject non-conforming product from the production line, preventing them from reaching the store, but simply rejecting the item does not correct the true root cause. In order to improve the process, companies must implement corrective preventive measures to improve the process."
For some, improving the process includes reducing or removing the paper element with more mobile options for paperless food safety and sanitation execution plans and IoT (Internet of Things). Mobile options allow processors and suppliers to execute documentation for preventive and predictive food safety plans right on the plant floor. This can also include connecting NIR instruments to web-based services for performance monitoring and instrument management, Tordenmalm says. Verification of all food safety actions is of growing importance to risk mitigation, and a growing number are prioritizing this with a paperless solution, according to Taryn Hickey, marketing director, Nexcor Food Safety Technologies, Buford, Georgia.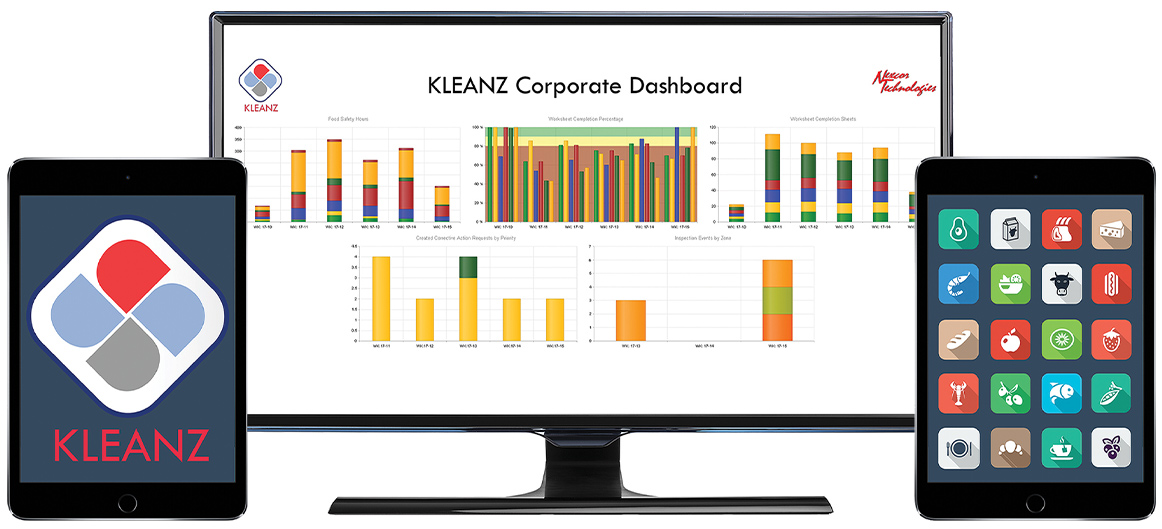 "Documentation should be done once and reported on many times across departments for consistency and accuracy," Hickey recommends. "One of the biggest benefits of our KLEANZ solution is the ability to track information across all departments. Data can be trended into dashboards that inform decision making for optimized execution of food safety plans. The dashboards also help management better allocate resources."
FSMA has dramatically increased documentation requirements and well-maintained paper trails for pet food and treat safety compliance, according to Hickey. As a result, Nexcor is seeing more requests for offerings that provide transparency and data sharing.
Lasting effects
Transparency becomes instrumental when considering the increased levels of testing that are a part of FSMA, which shifted the focus from responding to foodborne illness to preventing it. This includes environmental testing as well as finished goods testing prior to release for shipment into the marketplace.
"As a pet food manufacturer, if you don't produce a pet food that meets nutritional requirements and is safe, which is appealing to both the pet and owner, and produce it in a cost-efficient manner, your business risk is high," Tordenmalm cautions. "On-site analysis and testing are critical for all of those points, including the efficiency issue as preventing problems and optimizing processes is something on-site testing and measurement definitely addresses."
From a pet owner perspective, FSMA places increased focus on the quality and safety of animal feed and pet foods. Some processors also anticipate continued scrutiny of the safety of pet treats and fresh products that aren't processed with a microbial kill step. "Preventive controls under FSMA include kill steps and sanitation," Marshall says. "Now those controls require validation of effectiveness and routine verification activities showing they achieve desired outcomes. Supplier verification is driving customers to expect more data points showing products are wholesome, high-quality and safe for consumption."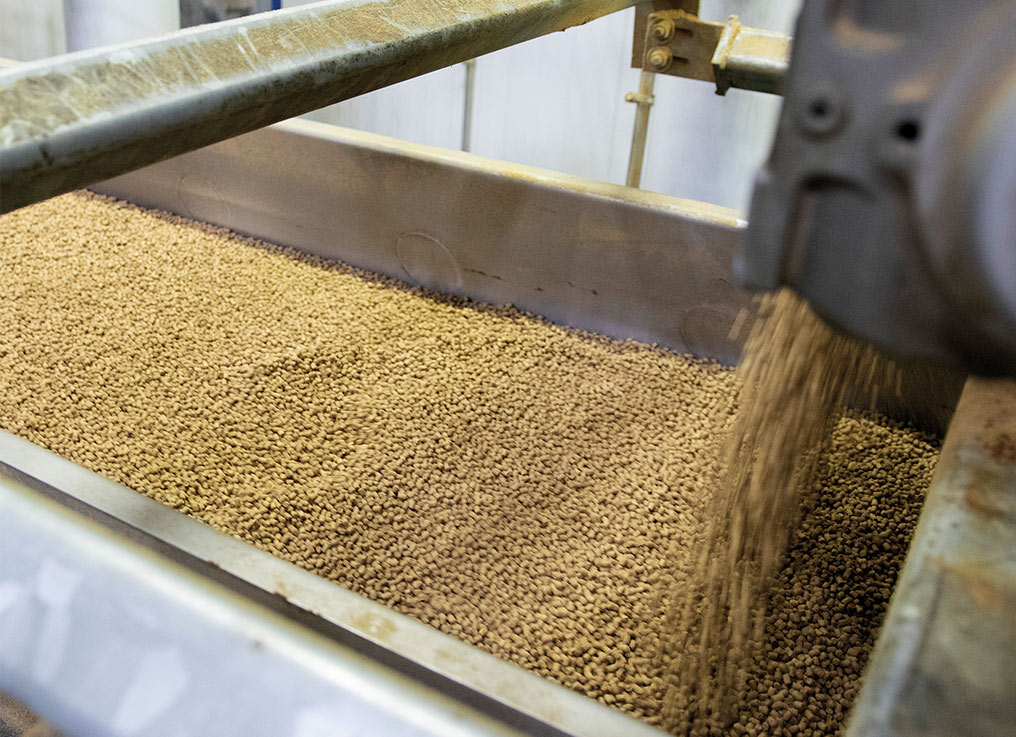 The gold standard
As equipment gets better and more reliable, software improvements make the operation of the instruments more intuitive. Innovations in networking enable more seamless processes to get data to the people who need it, and advances in calibrations improve our ability to analyze difficult components and perform sensitive qualitative and food safety applications, Schumann says. These technologies continue to fuel the drive toward a gold standard of food safety but, in the end, it remains up to the organization to determine the standards and allocate the necessary resources to maintain the standards they choose to set. 
"Never in our history as an industry has producing food that is safe for our pets to consume and safe for our pet parents to feed been more vital," Krehbiel concludes. "What we elect to test and how we elect to test is essential at all times to accomplishing both."
Read more about pet food safety on our Operations page.