Beginning March 4, 2019, Champion Petfoods brands ACANA and ORIJEN will be available in all Petco stores, as well as through Petco.com. Champion's biologically appropriate, specially formulated pet foods will be added as the retailer prepares to eliminate all products with artificial ingredients from its shelves, effective May 2019.
"Champion is an extremely mission-driven company that's built a well-deserved reputation for serving up award-winning foods for dogs and cats, and their ACANA and ORIJEN brands align perfectly with the bold nutrition standards we announced late last year," said Ron Coughlin, CEO of Petco.
Champion's ACANA and ORIJEN diets are formulated to resemble the ancestral diets of cats and dogs, including a variety of fresh meats, but are adapted to provide complete and balanced nutrition for the modern pet.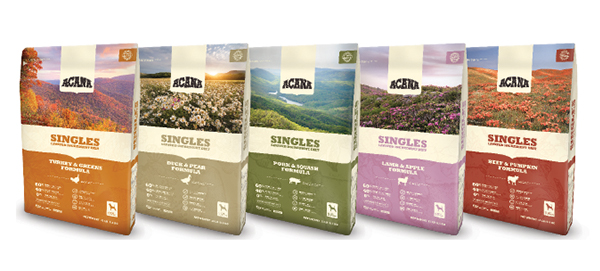 "This new relationship is an important step toward our goal of building trust and making our biologically appropriate foods available to more pet lovers everywhere," said Frank Burdzy, president and CEO of Champion Petfoods. "Petco has continuously evolved to offer products and services that put pets first – often taking industry-first stances that lead the way for others. We look forward to working together to bring the best in pet nutrition to even more dogs and cats across the United States."
Champion Petfoods is a Canadian pet food brand based in Barrhead, Alberta. It exports products to more than 85 countries. Petco operates more than 1,500 retail locations across the US, Mexico and Puerto Rico.
Stay up to date on news about the pet food processing industry on our News page.