The art of efficiently producing a wide range of formulas in an increasing number of configurations is only getting more challenging as new trends sweep across the pet food and pet treat markets at high speeds. As formulas and processing systems evolve to meet market demands, methods to improve efficiency are evolving as well.
Pet food and treat options available to U.S. pet owners have exploded in recent years. According to market research firm GfK, the number of brands has increased 71% since 2011 and now totals 630. The number of SKUs is up 88% over that same period and tops 22,000.
The increase in different pet diets can also be an obstacle for processors. "The complexity of today's pet food recipes — the high-meat, high-fat, low-starch formulas — are challenging to run on extruders," says John Krehbiel, vice president of sales for C.J. Foods, Bern, Kansas, "and the number of relatively small-batch or per-diet production runs requires more product changeovers."
As a co-manufacturer for more than 30 premium- and super-premium-level pet food companies, C.J. Foods is finding packaging as challenging as production. "The net-weight bag size is consistently getting smaller," says Krehbiel. "We're seeing a larger percentage of a production run going into bag sizes of less than 10 lbs. and a smaller percentage going into bag sizes of more than 20 lbs."
Krehbiel explains that staying ahead of the packaging curve offers the best potential to optimize a pet food processing facility. "Being in a position to have the packaging capability and capacity to match the extruder rate is by far the greatest challenge today. Understanding what kind of packaging lines you have, how those lines are staffed and how best to schedule the packaging runs are key to optimizing both the physical and human assets."
Packaging automation might be a good solution for companies producing a high volume of limited SKUs, but Krehbiel says manual bagging and even manual palletization can sometimes be a better option. "With the challenge of producing multiple product formulations that translate to a multitude of SKUs at the point of packaging, we're finding that less automation and sophistication can be more efficient over time," he notes. "Highly automated packaging lines require set-up time for a given bag size and type while manual lines do not. When many changeovers are required within a day, even though manual lines run slower, they will actually produce more bags per hour when changeover time is taken into account."
"The net-weight bag size is consistently getting smaller. We're seeing a larger percentage of a production run going into bag sizes of less than 10 lbs. and a smaller percentage going into bag sizes of more than 20 lbs.," said John Krehbiel, vice president of sales for C.J. Foods, Bern, Kansas.
For C.J. Foods, it's true that sometimes slower is better and less is more. When it comes to translating more than 500 different formulations into 2,000 different finished SKUs with an average net weight of less than 10 lbs. per package, less automation truly can translate to more output and efficiency. Krehbiel explains that the degree of complexity required for some pet diets the company produces can reduce the overall capacity of the plant, but it doesn't necessarily mean less money. After being evaluated and priced properly, less output can mean more money if it's the right product to help the customer grow its brand. "We don't evaluate adding a new SKU or even taking on a new account based on the complexity of producing and packaging that product so much as the strength of the relationship with that customer and the potential opportunity collectively that the new product offers for both of us."
Improve the change
Now that variety seems to be the name of the game in pet food and treats, improving the product changeover processes could offer potential for improving efficiency. For large volume processors that are pumping liquids and wet products such as meat emulsions, it's inefficient to have a dedicated line or lines for each product, and changeovers between different products using the same line reduces available production time. Pet food formulas can be thick, difficult to pump and challenging to remove from the inside of pipelines.
Traditionally, flushes, washouts and clean-in-place (CIP) processes are used to remove residual product from the pipeline. Changeovers often use a lot of water and chemicals but can also be time consuming, labor intensive and wasteful. Usable product is often wasted in the changeover process. Product recovery systems, commonly known as "pigging," can improve efficiency in these applications. "Pet food processors that pump liquids or wet product have a lot to gain from pigging," says Peter Elgar, group marketing manager for HPS Product Recovery Solutions, Nottingham, UK. "The wider variety of different formulations they have, the greater volume of product they pump and the further they pump it, the greater the gains can be."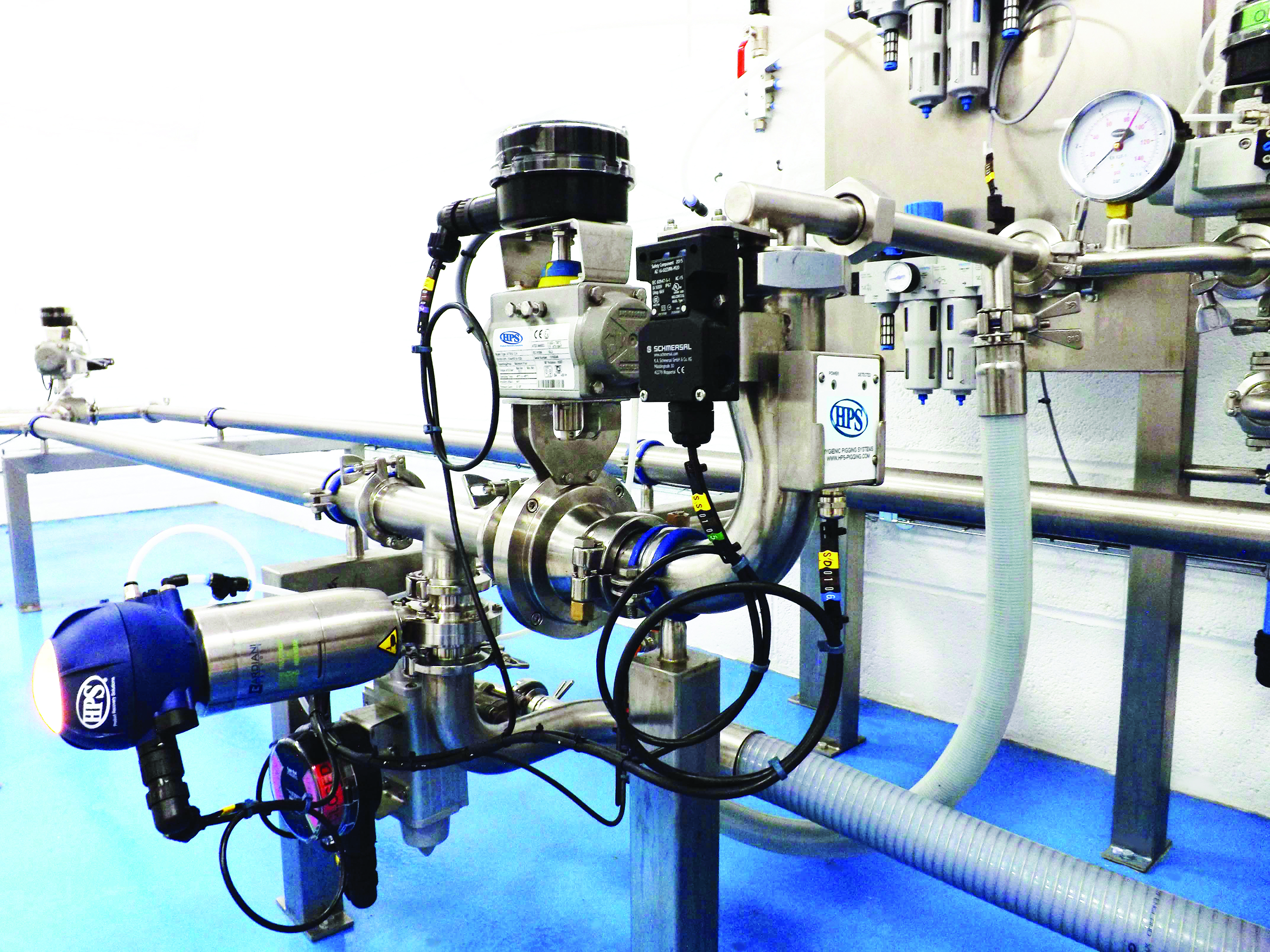 According to the company, HPS pigging systems typically recover up to 99.5% of product which would otherwise go to waste. Exactly how much depends on a number of factors such as the diameter and length of the pipe and the frequency of changeovers. "Pigging systems work by sending a special projectile called a pig through the line at the very start of a product changeover," Elgar explains. "Instead of going to waste, the residual product in the line is saved — sent on through processing just as the main bulk of the product would be."
Pigging systems are straightforward to implement and can be retrofitted to existing equipment as well as new equipment. When implementing a product recovery system, one of the most important considerations is the pig, which may look like a simple object but is actually a highly specialized device. "We recommend using a magnetic pig with a flexible magnetic core, which enables detection and automation," Elgar says. "Pigs should be bidirectional, made of US-Food-and-Drug-Administration-approved materials and have the ability to travel around bends while maintaining full contact with the inside surface of the pipeline."
Pigging can increase yield by recovering usable product and reducing the time required for changeovers. Because the pig can remove nearly all the product in a pipeline, cross-contamination risks are reduced, creating less need for long flush outs. Pigging systems can help improve lot traceability and batch control as well by segmenting and differentiating batches and creating clear barriers between them. In the right application, pigging offers the potential for significant gains in process efficiencies.
Clear view
For processors with large-volume, continuous production runs and many already automated systems, it can be challenging to identify the highest value areas for improvement. "The area of the greatest potential can vary from facility to facility," says Niranjan Kulkarni, Ph.D., director of operations improvement for CRB Group. "It is best to understand the factors that affect throughput at a system view. Instead of optimizing a single process, understand how the system behaves to uncover its true bottlenecks. Modeling and simulations are great tools to assist with such evaluations."
Operational analysis can help identify areas for improvement. To ensure an efficient plant layout, it is important to understand material movement patterns and frequencies. "A material movement analysis or spaghetti diagram are great techniques to analyze this problem," Kulkarni explains. "Based on these analyses, the layout can be developed to minimize travel times and adhere to required adjacencies. These analyses can also uncover the feasibility of incorporating material movement equipment into the design."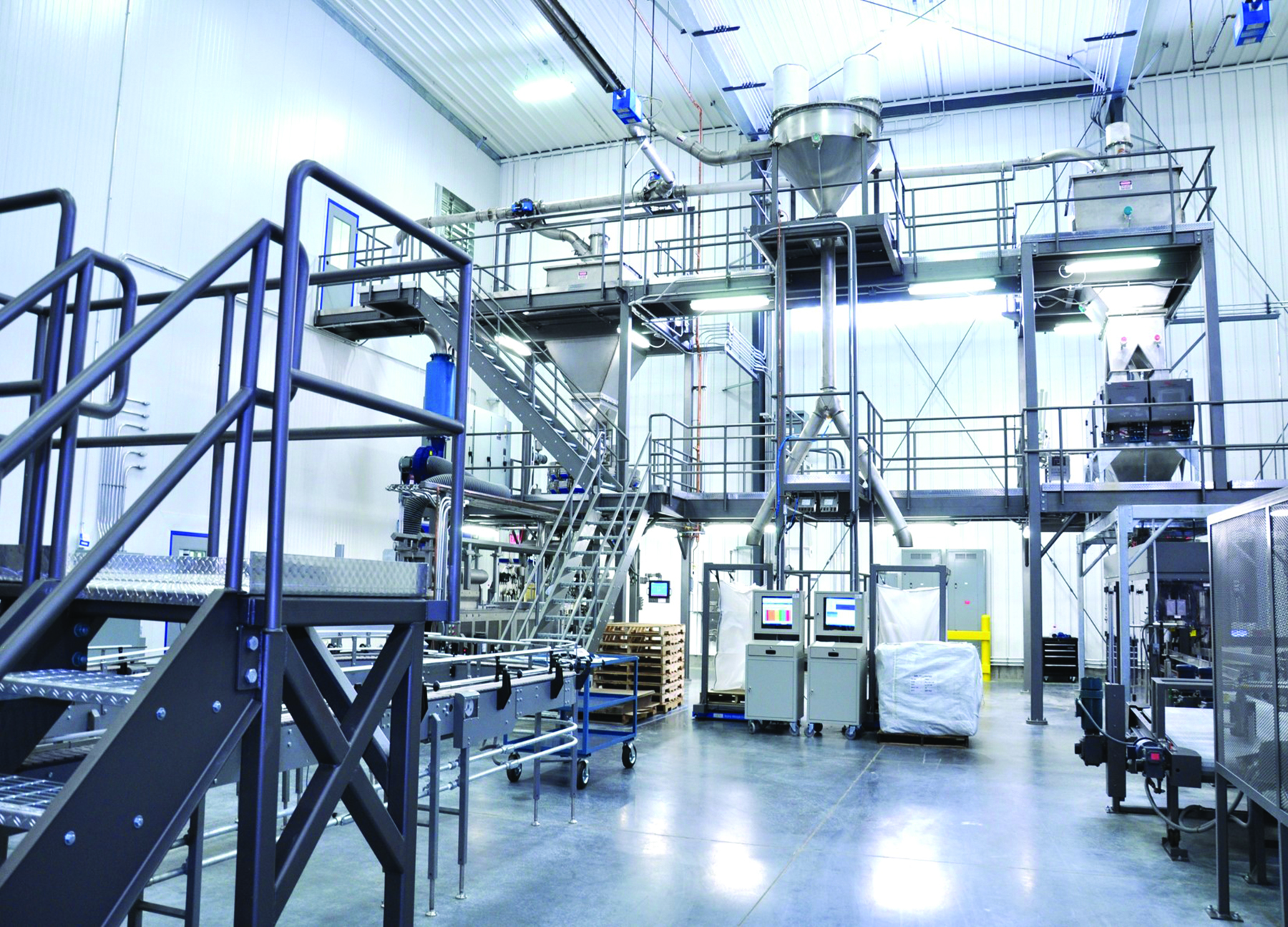 Material storage, which consumes a significant amount of space, should also be evaluated. "By understanding material velocity and storage policies," Kulkarni says, "the optimal storage layout and material handling equipment that are best-suited for the product mix and facility operations can be selected." A good layout should also support future expansion needs. A strategic facility plan, along with a master plan, can identify growth options and constraints.
Key performance indicators such as quality, throughput, utilization and inventory turns should be developed to align with business drivers. "These factors, coupled with the cost of goods and sale of goods, can help justify process changes," Kulkarni says. "Simulation and mathematical modeling, paired with a cost-of-goods analysis can translate the production benefit into a financial benefit, justifying the return on investment."
Simple success
APEC, a leader in automated process control equipment, says it's important not to overlook the small improvements. Something as simple as regular maintenance can reap big rewards. Implementing a strategic maintenance schedule, improving employee training and investing in back-up equipment keeps production running reliably.
APEC recommends scheduling maintenance checks into the facility's operating routines. APEC's automated processing equipment offers a control system that removes the chance of user error by automatically tracking and recording the maintenance and inspection process. Making equipment maintenance a routine is a simple effort that can help catch problems early and avoid costly downtime.
To continue to grow as a company, Krehbiel says the challenge is to stay ahead of the capacity demand which often requires an investment. "Knowing whether that investment needs to be an added shift, a new packaging line, a new extrusion line or an entire new plant has as much to do with what's happening inside the plant as it does with the partnerships the company has with its customers and suppliers," Krehbiel explains. "As a team, we have to strive to get better."
Read more about operational challenges and solutions in pet food processing.