This article was published in Pet Food Processing's 2021 Resource Guide. Read it and other articles from this issue in the digital edition of the Resource Guide.
While the North American pet food processing industry is a sizeable slice of the global pet food industry, advocacy for safe, nutritious and wholesome pet food doesn't stop at the Pacific or Atlantic oceans. The Global Alliance of Pet Food Associations (GAPFA) represents 13 pet food associations and global pet food makers from all corners of the world — from New Zealand to Canada to Russia — to support the industry and the health of dogs and cats.
"Collaboration and shared knowledge are key objectives of GAPFA," said Robert Kaczmarek,  GAPFA president and global director of government, regulatory and public affairs for Mars Petcare. "Our members recognize that this way of working benefits pet food makers, pet lovers and, of course, the dogs and cats we feed. GAPFA's members share information on product safety and nutrition and trade, all with the goal of providing consumer choices that allow pet lovers to select the most appropriate food for their cat's or dog's nutritional needs."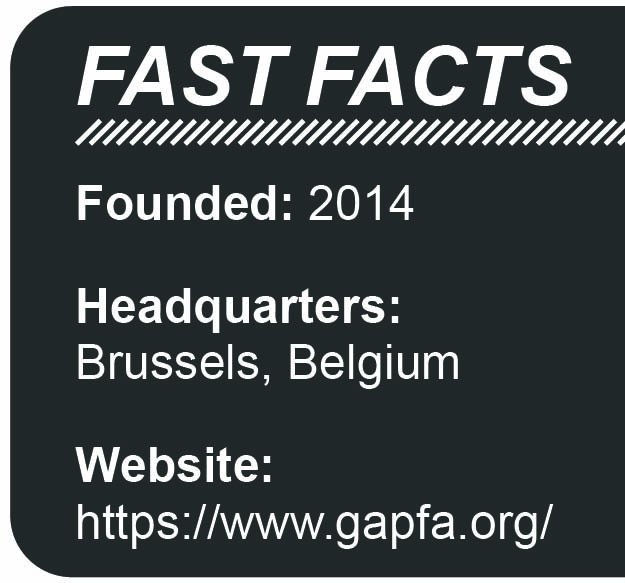 GAPFA's mission is "to support the health and wellbeing of dogs and cats and to promote the benefits of living with them, by providing a forum to address industry consensus on key issues of mutual interest."
According to GAPFA, it represents at least 92% of global pet food production. The alliance is run by an executive committee comprised of one president, two vice presidents, a treasurer, a secretary, and other officers nominated by their respective association or company.
GAPFA's main areas of focus are food safety and trade facilitation, nutrition, and communications. The alliance has workstream groups that meet periodically to discuss each of these three priorities.
The Food Safety and Trade Facilitation Workstream meets every two months to address international trade barriers for the pet food industry and provides food safety guidance for companies exporting their products internationally. The Nutrition Workstream also meets every two months and is focused on setting a framework for producing nutritionally balanced pet food, and the Communications Workstream meets quarterly to help companies educate stakeholders on pet food safety, nutrition and responsible pet ownership.  
"Throughout the COVID-19 period, it has been more important than ever for the workstreams to share information and discuss ongoing issue," Kaczmarek said. 
"As there are many different regulations across the regions regarding the safe development and manufacturing of pet food products, all three workstreams collaborate to share relevant knowledge and learnings from their markets with other members," Kaczmarek said. "Throughout the COVID-19 period, it has been more important than ever for the workstreams to share information and discuss ongoing issues. This has included discussions around continuing to communicate what it means to be a responsible pet owner, in light of the increased adoptions, as well as any challenges members have seen in their respective markets that affected meeting consumer demand."
Global pet food associations convene annually during GAPFA's General Assembly, where members discuss common goals and pathways to achieve them.

In addition to the 13 regional trade associations, GAPFA also represents three global pet food companies – Mars Petcare, Hill's Pet Nutrition, and Nestlé Purina PetCare.
"The safety and quality of pet food products is always the top priority for GAPFA members," Kaczmarek said. "Throughout the pandemic, GAPFA has been in regular communication with our global industry partners to offer assistance and advice where we can. Pet food manufacturers have continued to work hard to keep up with the increased demand for safe pet foods as well as being in close contact with supply chain partners to avoid interruptions to product availability."
"Reports from around the world indicate that the flow of ingredients and finished product remains steady and national and local governments and regulators across the globe have consistently designated pet food as 'essential' products, allowing pet food retailers to keep dogs and cats healthy and nourished during the pandemic," Kaczmarek added.
"Overall, global pet food and pet snacks manufacturing facilities are running at or near full production capacity and have been able to offset most of the supply challenges," he said. "A consistent industry voice across many countries helped play an important role in supporting an aligned global position on safe pet food, as well as the safety of pets and their owners."
As GAPFA looks to the future, Kaczmarek said the alliance will continue to focus on sharing key industry learnings and best practices for all its global members, as well as keeping the industry up to date on the scientific knowledge regarding the production of safe, nutritious pet food.
"Going forward, we also look to expand our collaboration with other respected pet-focused organizations, such as our agreement earlier this year to share and amplify content and pet research learnings between GAPFA and the Human Animal Bond Research Institute (HABRI)," Kaczmarek said.
When asked about the current state of the global pet food industry, reflecting on growth, trade, regulations, trends and other areas, Kaczmarek remains positive.
"The situation is very dynamic, but we remain optimistic for the world's 470 million dogs and 370 million cats that the demand for pet food and pet supplies will remain strong for the foreseeable future," he said. "In terms of outlook for pet welfare, while the uptick in pet fostering, adoptions, and puppy acquisition reinforces the human-animal interaction benefits, adoption services are concerned that future financial hardship may lead to abandonment. COVID-19 restrictions are causing major challenges to shelter activities. They need food and financial support more than ever now. A number of GAPFA members are also providing additional support to shelters."
GAPFA rolled out a new-and-improved website in December 2019, which clearly lists global objectives and educational materials that are free to access. For example, the alliance has published several educational materials on the production, regulation and safety of pet food, as well as the history behind pet food production, nutritional demands of cats and dogs, and policy statements made by GAPFA.
"Our members are the heart behind the industry, and we admire the work our members do every day to ensure that our pets are kept happy and healthy," Kaczmarek said.
"GAPFA would like to take this opportunity to thank its association members," Kaczmarek said. "Our members are the heart behind the industry, and we admire the work our members do every day to ensure that our pets are kept happy and healthy, as well as helping to educate all current and future pet parents on the importance of responsible pet ownership and the benefits pets bring to our everyday lives."
Pet Food Institute (PFI) is a founding member of GAPFA and supports its work to advance the production and trade of pet food at a global level.
"Through PFI's participation in GAPFA, we work with partners around the world to share information on product safety and nutrition and address barriers to the international trade of pet food," commented Dana Brooks, president and chief executive officer, Pet Food Institute. "These activities ultimately help the entire industry in promoting predictable market access and the availability of safe food for beloved pets around the world."
Read more news from associations and agencies in the pet food sector.