This article was published in the March 2019 issue of Pet Food Processing. Read it and other articles from this issue in our March digital edition.
In a renovated Bethlehem Steel Corp. factory building built in 1940 in Bethlehem, Pennsylvania, a new team of seasoned consumer packaged goods pros have opened Factory, an innovation center with $250 million of investable capital. The center is actively looking for successful entrepreneurs in high-potential food, beverage and pet companies to form a partnership with Factory and move to its innovation center in Pennsylvania.
With that move, an entrepreneur will get a team of experienced professionals to address sales, marketing, human resources, finance, packaging engineering and design assets, social media production, consumer insights to get feedback from customers, research and development and co-manufacturing management. Factory provides all these disciplines under one roof with the goal of achieving rapid growth. This venture is led by Managing Partner Rich Thompson, who has an impressive record of creating enterprise value.
His first big win was with the American Italian Pasta Company located in Kansas City. Then in 2001, Thompson teamed up with private equity investor JW Childs Associates and purchased Meow Mix from Nestlé S.A. for around $160 million. Nestlé purchased Ralston Purina Company and, as part of the purchase, Nestlé was required by the Federal Trade Commission (FTC) to divest the Meow Mix and Alley Cat brands, which formed the core of Thompson's The Meow Mix Company.
Thompson and partners invested $45 million in nine months to renovate a Decatur, Alabama manufacturing facility they purchased from Nestlé for $1.00, as part of the FTC ruling. The renovated plant was the largest dry cat food plant in North America at the time and won recognition for both its production volume and quality control standards. The company renovated two additional facilities — one in Missouri and one in Pennsylvania; and, in total, had three plants producing Meow Mix cat food.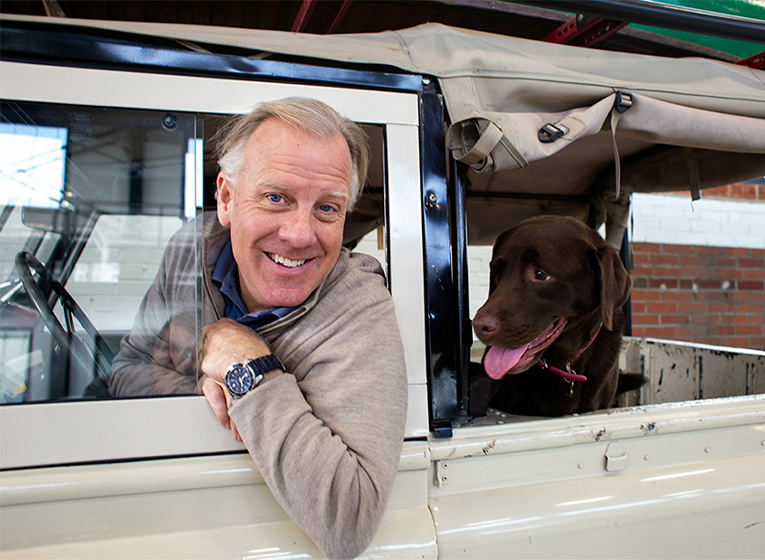 According to Forbes, under Thompson's leadership, Meow Mix made news not just by aggressively introducing new products, but also as an innovative marketer. That focus on innovation and fast change paid off when, in 2006, Del Monte purchased the Meow Mix brands for approximately $705 million.
A core management group who had worked at Meow Mix prior to the sale to Del Monte started Freshpet. Although Thompson was not one of the founders of Freshpet due to a three-year non-compete agreement, he joined the company as CEO in 2010 and helped take Freshpet public on NASDAQ in November 2014. Thompson left Freshpet in 2016, raised money and started Factory.
Making the short list
Thompson says there are several initial criteria the Factory team considers when identifying prospective partners. "We have a lot of things that we look at but we first look at the entrepreneur because the entrepreneur is 50% of the equation," Thompson says. "We can do a lot with money and marketing and distribution, but we can't change a person. Finding the right person, the right entrepreneur, with the right attitude, work ethic, passion and knowledge is really important."
"Finding the right person, the right entrepreneur, with the right attitude, work ethic, passion and knowledge is really important," says Rich Thompson, managing partner at Factory.
The second most important criteria is the product must taste good. "Whether it's for humans or pets, taste is really important," Thompson says. "If it doesn't taste good, the dogs or the cats are not going to eat it no matter how good it is for them. It has to taste good." Additionally, the product needs a differentiating factor that will appeal to pet owners, must be scalable and there must be some barrier to entry. "If there's no barrier, everyone will be doing it." Thompson explains. "If we spend time and money growing a business, a barrier to entry ensures we'll have a head start. You have to have some barrier to entry."
The companies that Factory partners with also need to be growing with a minimum of $2 million in annual sales. "We look for $2 million on the bottom end because we want to work with entrepreneurs who have gained valuable experience and gone through some trials and tribulations," Thompson says. "We want them to have some distribution in the marketplace so we can talk to retailers and consumers." This helps the Factory team understand how that product might scale up and provides Factory with helpful insights.
Producing value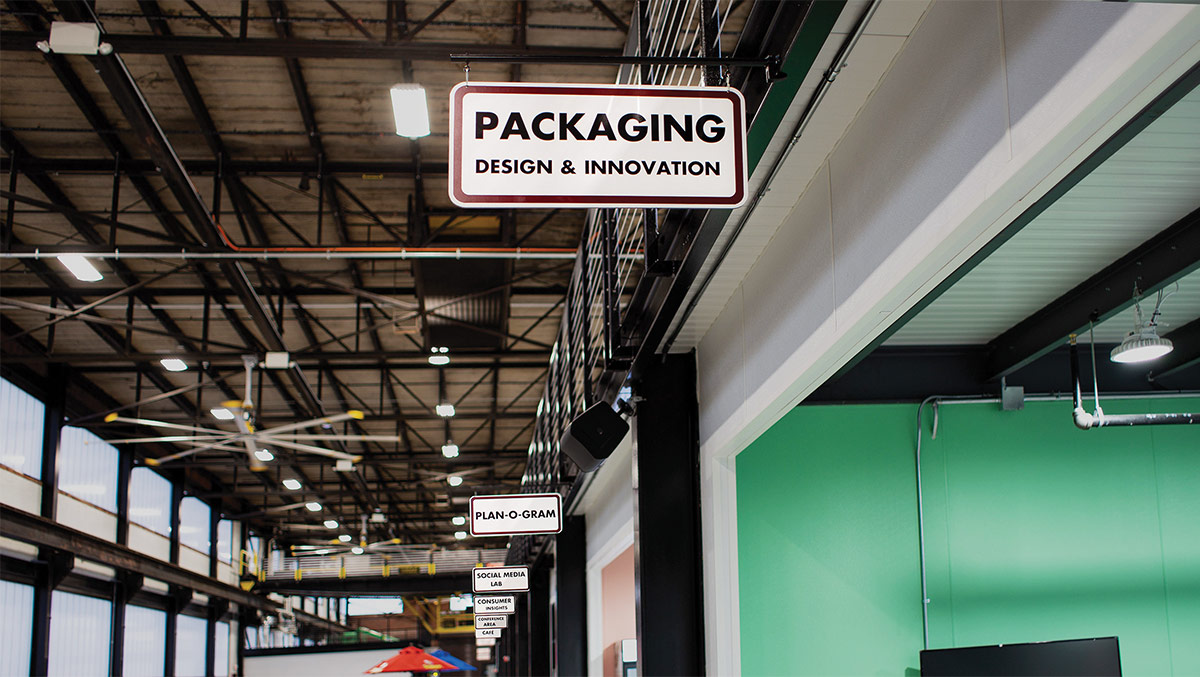 When Factory partners with a company, it either has a defined path to control of that company through a series of investments, or it buys a 51% share of the company. "If a company joins us, their assurance of a level of success has increased dramatically," Thompson explains. "There's no guarantee for anybody of 100% success because of the way life works but, if they come here, the guarantee of success has just increased by tenfold simply because they have surrounded themselves in an entrepreneurial community with all the assets, and professionals, they need under one roof. We should be able to double sales, not only per year but for many years."
Factory's business plan involves using the $250 million in investable capital to bring 15 to 20 companies to Bethlehem at any one time, push innovation, rapidly grow the companies and produce value until each company is the right size to be sold. "The idea is that we'll sell each business in the time frame of 3 to 6 years and if we're selling, it's because we're in a good position," Thompson says. "Success is selling a company for multiple times what we paid for it. When a company leaves Factory, we've done our job and gotten them to that target number; and everyone's happy because everyone has made some money." Thompson points out that the new buyer is also happy because they've acquired an asset-light company at an early growth stage that still has lots of upside, with a small workforce and a manufacturing model that has been tested and is scaling efficiently. 
Factory does not manufacture for its partners. "We produce value, but we do not produce any product," Thompson says. "We do everything but manufacturing." The companies that join Factory are usually already producing product and usually have a co-manufacturer. Factory identifies a better or more efficient co-manufacturer when needed or finds an alternative manufacturer to produce new product formats. If a Factory partner grows large enough, Thompson and his team will help them build a factory.
"If a company joins us, their assurance of a level of success has increased dramatically," Thompson explains.
Although Factory's current partner companies produce products for humans, Factory is looking closely at a few pet treat companies. Thompson says the margins for treats are attractive and the sheer number of treats available means no one company can own the treat market. Thompson points out that margins for pet food are getting tighter with the growth of online private labels. "These private brands are moving into the premium category at lower prices and lower margins," he says. "Everybody has a different treat and consumers like to try different treats, which makes that market more attractive than pet food at the moment."
For a few lucky pet treat entrepreneurs willing to dream, work hard and grow fast, the Factory team is ready to get to work.