FENTON, MO. — Pet Nutrition Kitchens launched its new human-grade snack brand — Kitchen Table — at SuperZoo 2022, held in Las Vegas from Aug. 23 to 25. The new brand offers smoked meat snacks for dogs.
"We wanted to set a new standard for how pet parents fed their pets between meals," said Terry Richars, chief executive officer of Pet Nutrition Kitchens. "We want to position these products as premium snacks and educate pet parents on the advantages of snacks over traditional treats fed to pets."
Formulated with high-quality, human-grade ingredients the dog snacks contain high levels of protein, at more than 90%, and a healthy amount of fat to provide dogs with a boost of energy. Kitchen Table's smoked meat snacks are available in six different recipes, pairing proteins with fruits and vegetables: Beef & Blueberry, Chicken & Cranberry, Duck & Mango, Lamb & Squash, Pork & Apple, and Turkey & Sweet Potato.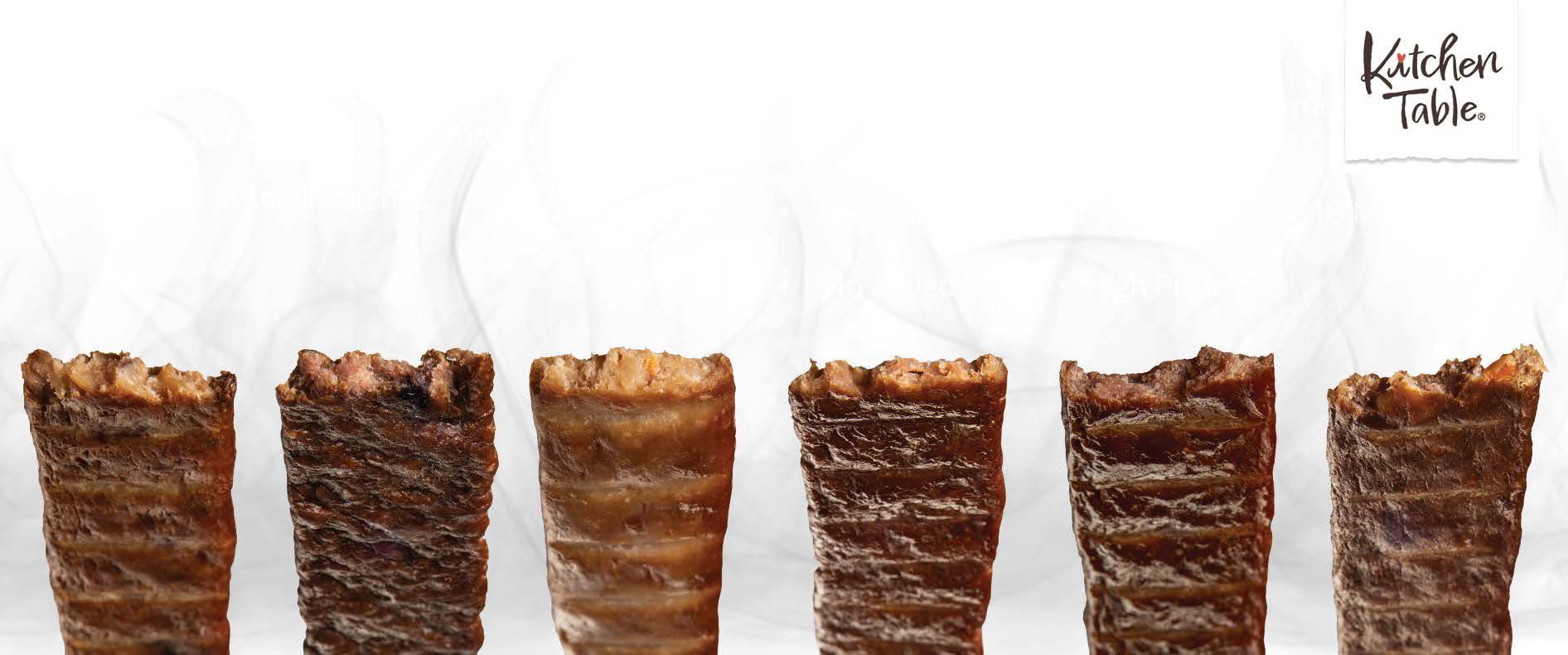 The recipes are shelf stable for 18 months and should be refrigerated after opening. Guaranteed analyses for each formula vary between 28% and 32% protein, 8% to 24% fat, and 35% to 45% moisture.
Each meat strip is made using hickory smoked meat, sourced from within the United States and processed in a smokehouse in the Midwest. The smoked proteins are then infused with a fruit or vegetable to provide additional nutrition. The snacks are formulated without glycerin and starch.
Kitchen Table plans to launch the new snacks exclusively through pet specialty retailers in partnership with Astro Loyalty and IndiePet.
Read more about new pet food and treat products.