ORLANDO, FLA. — Pet specialty premium brand Natural Balance showcased its rebrand and new products at Global Pet Expo from March 23 to 25 in Orlando. The rebrand introduced new product packaging and a new logo along with two new product lines for dogs.
According to Natural Balance, the rebrand reinforces its dedication to providing pet parents with limited-ingredient dog foods. The new logo alludes to the company's history, but with a more energizing and modern appearance to give renewed life to the entire brand. The new packaging features clean imagery and simple communication to reflect the company's return to being an independent, private label with a focus on food safety and quality.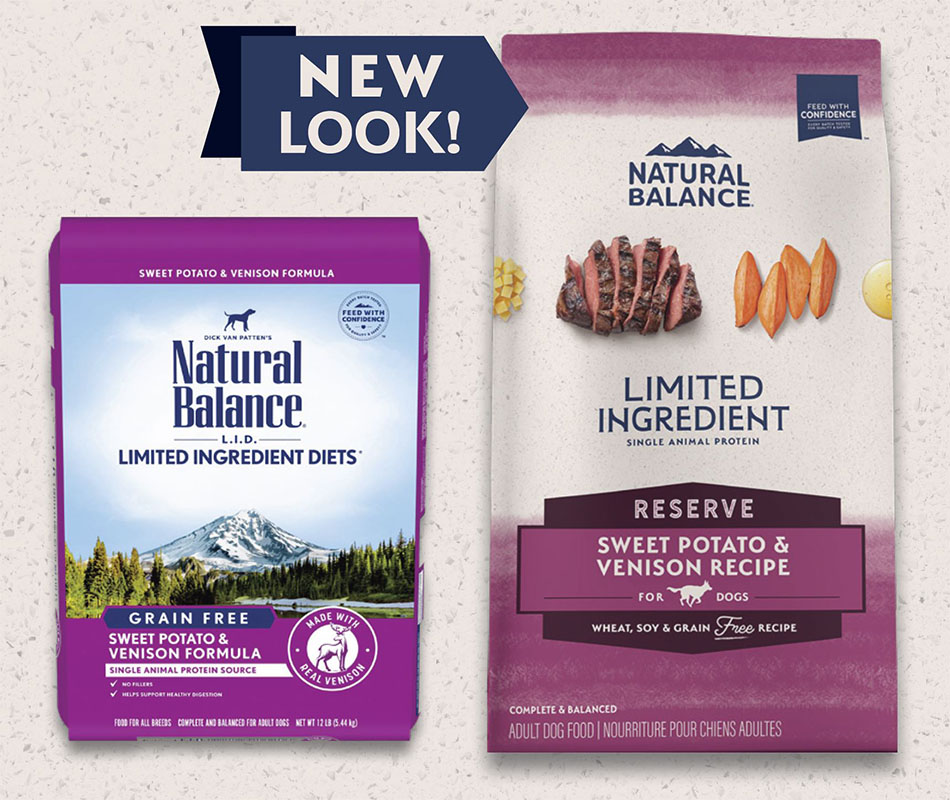 "We did not start Natural Balance just to make great pet food," said Brian Connolly, chief executive officer of Natural Balance. "We wanted to challenge the status quo with an intentional, inventive approach focused on improving the health and wellbeing of pets through functional nutrition with a sense of invigoration and energy, both of which are equally instrumental to our growth." 
Natural Balance is also updating all graphics and imagery across its entire company and products.
"Over the course of the next few years, Natural Balance will tackle a massive creative renovation, bringing new life to all its products with refreshed graphics, new formulas, and an emphasis on connecting with consumers in new ways," said John Sturm, chief revenue officer of Natural Balance.
In conjunction with the rebrand, Natural Balance also launched two new dog food lines — Limited Ingredient Freeze-Dried Raw and Platefulls — both of which are developed with the support of registered veterinary technicians and pet nutritionists.
"We're excited about the innovation taking place across our entire portfolio," Sturm said. "As pioneers in the limited ingredient category, we expect our brand to drive growth for the pet specialty channel – these two products are just the beginning."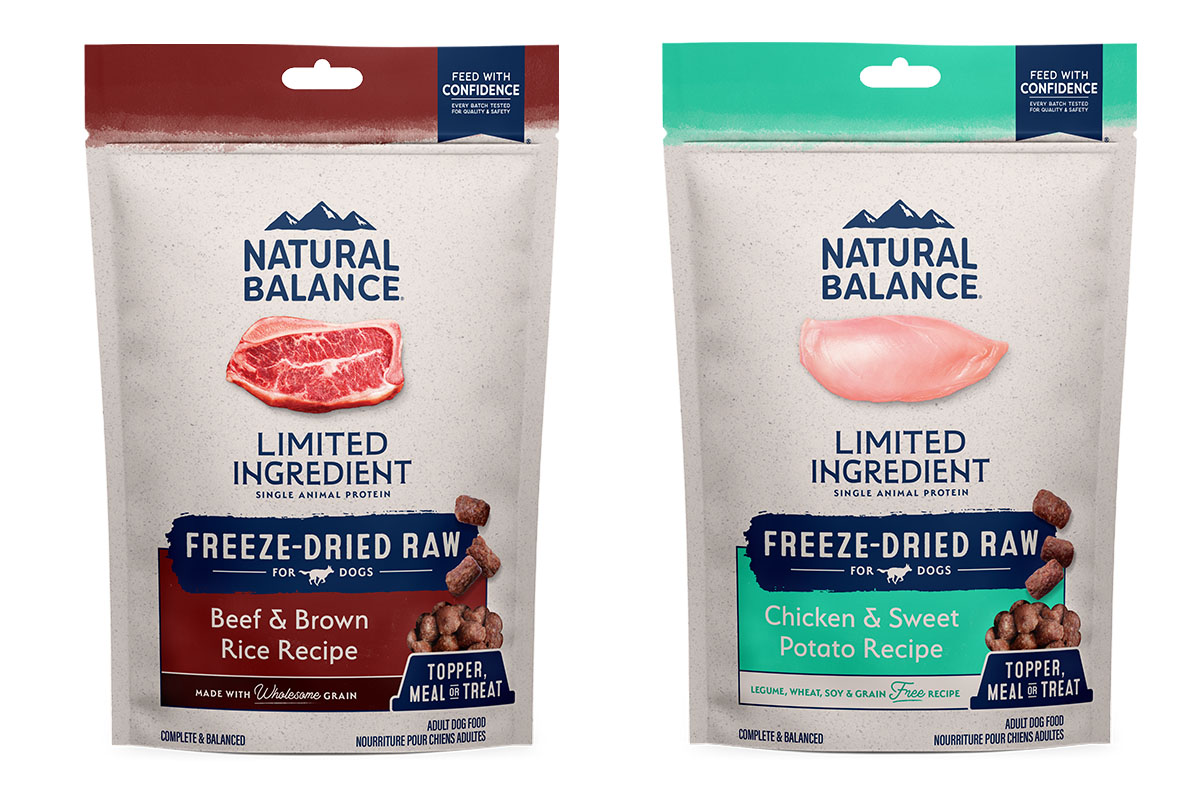 The Limited Ingredient Freeze-Dried Raw allows pet parents to add a boost of flavor and raw nutrition to their dogs' diets, and can act as a complete-and-balanced meal or a topper to any existing meal or treat, according to Natural Balance. The line is available in two varieties: Beef and Rice Recipe and Chicken and Sweet Potato Recipe. The versatile product is minimally processed, and formulated with single-animal protein sources and a blend of Omega 3 and 6 fatty acids. 
"When we acquired Natural Balance®, we wanted to immediately leverage the collective experience of our team of pet specialists. Speed-to-market on new innovation was at the top of our list," Sturm added. "Our Limited Ingredient Freeze-Dried Raw line of products allows pet parents to offer their dogs this fast-growing category as a complete balanced meal, treat or topper. The products are also formulated to complement our limited ingredient dry and wet foods."
The Platefulls line features "home-style" fresh meals packaged in a 9-oz, ready-to-serve pouches, offering convenience for dog owners. Platefulls is formulated with chicken, duck or beef as the first ingredient and are cooked in bone broth for added nutritional benefits and palatability. The line is available in three varieties: Savory Duck and Pumpkin Recipe, Harvest Chicken and Rice Recipe and Tender Beef and Potato Recipe. The complete-and-balanced meals can also be served as a topper.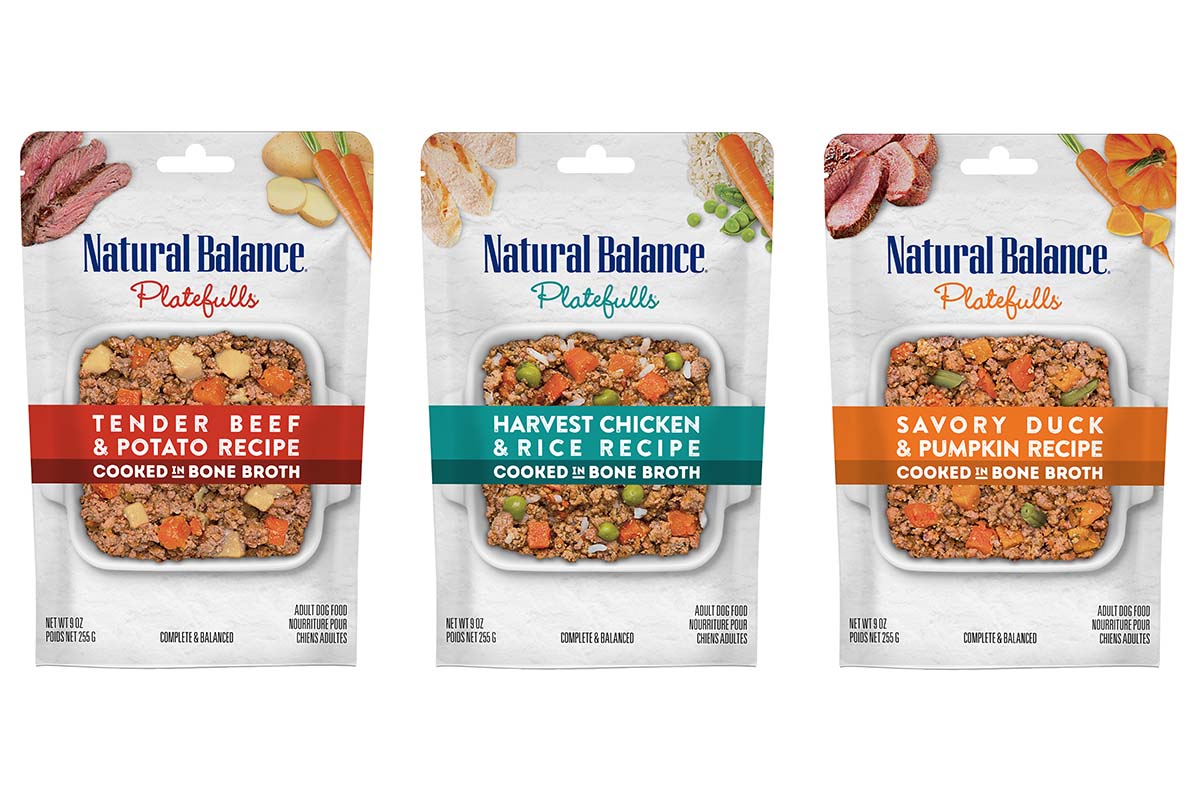 "Our all-new Platefulls brings a delectable quality food in a shelf-stable form to pet parents and pet store owners," Sturm said.
Read more of our Global Pet Expo coverage.