AUSTIN, TEXAS — Maev, a human-grade, direct-to-consumer raw dog food brand, announced Dec. 10 it has received $9 million in funding to-date following its most recent investment round led by Springdale Ventures.
VMG Partners, Bolt and Willow Growth have led previous investment rounds held by Maev and, together with support from Springdale Ventures, the raw dog food startup hopes to accelerate product development of its raw meals, vitamin supplement bars and bone broth products.
"As someone whose dog had become just as meaningful as a family member and just as much of a self-expression as the brands I wear or places I spend time, I knew we had a significant opportunity with Maev – a responsibility to not only deliver products that were proven to enhance the lives of dogs, but to also give their owners the same sense of pride and certainty they'd get from something they love buying for themselves, just in a category that had yet to offer such a thing," said Katie Spies, chief executive officer and founder of Maev.
"Since day one, we've known Maev could be the brand to take an age-old category and flip it on its head, shifting the conversation from 'what has been' to 'what could be done better' in the realm of quality, form and function," Spies added. "Our investment partners have joined us in what is now a commitment to doing so, and we couldn't be more excited for what's to come because of it."
The company is reporting 20% month-over-month growth and a 92% first-box retention rate for its direct-to-consumer orders. The company hopes to grow its team in Austin, including in creative, brand marketing, supply chain and engineering roles, to fuel product development moving forward.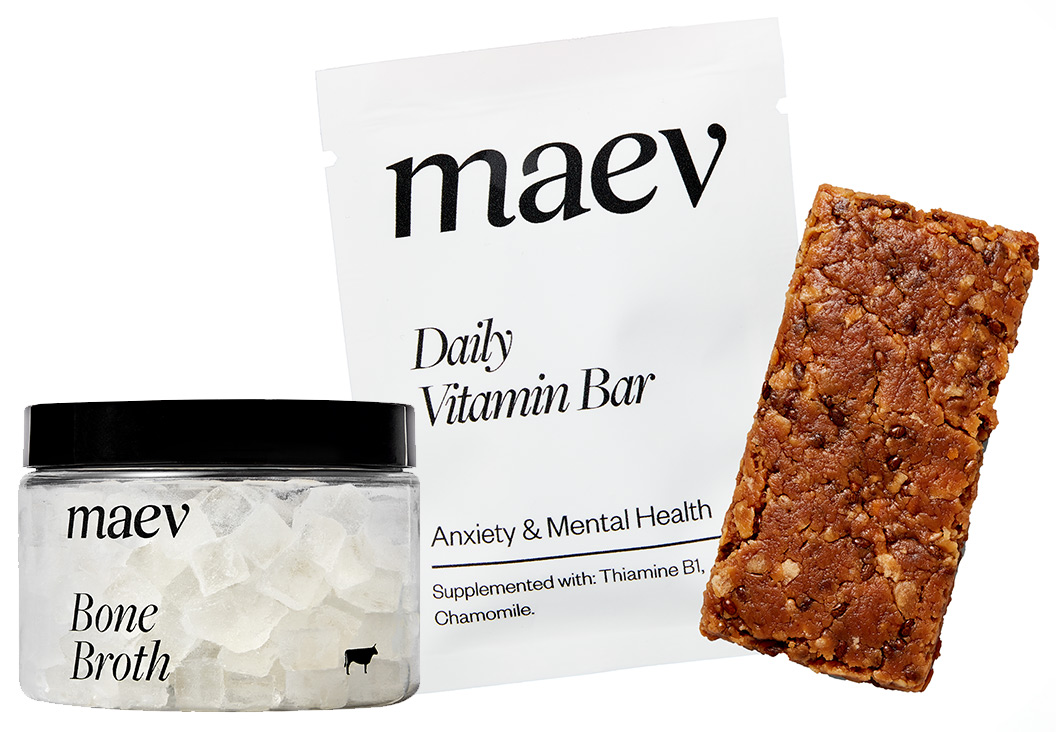 "Innovation in our space doesn't just mean new products in different formats or packaging," said Dan Graham, co-founder and general partner at Springdale Ventures. "Instead, it's looking at the consumer's life and finding ways to exceed their expectations and enhance their daily routines, which includes their loved ones and furry friends. Outside of being a fantastic product at the leading edge of the better-for-you pet food movement, Katie's passion and determination for changing the lives of pets and their owners is a journey on which we're excited to be, especially as our first investment into the pet space, with more to come."
The investment from VMG Partners represents the firm's earliest-stage investment, according to Maev.
"We are highly particular and prescriptive in considering brands to bring into the VMG portfolio, making our investments sparse, yet strategic in those companies that have what it takes to become iconic brands," said Carle Stenmark, partner at VMG Partners. "We were immediately drawn to Maev by its incredibly engaged and vocal customer base, as well as our alignment with Katie, who we believe is a world-class founder setting the standard for the next-generation of pet care."
Maev offers flash-frozen products with a raw focus that address the nutritional needs of dogs and the desires of modern-day dog owners. The brand's target audience are Millennial and Gen Z dog owners, as they are more likely to shop for pet goods online.
According to Maev, all products are formulated with a team of veterinary nutritionists, are clinically tested to ensure efficacy and nutritional balance, and produced in the United States to meet the nutrient profile for dogs recommended by the Association of American Feed Control Officials.
Read more about corporate strategy, financial performance, mergers and acquisitions on our Business page.