This article was published in the March 2021 issue of Pet Food Processing. Read it and other articles from this issue in our March digital edition.
The highly regulated pet food industry continues to gain attention as consumers put as much, if not more, consideration into their pet's health, diet and wellbeing as they do for their human children. As such, expectations are high and something as simple and innocuous as a human error or an isolated mistake holds the potential to ignite a crisis.
"Partnered with the increasingly complex manufacturing processes, federal and state oversight and dynamic supply chain needs, pet food processors must be prepared for a crisis that could relate to consumers, retailers, business partners, regulators or any other important audience," said Dana Brooks, chief executive officer and president, Pet Food Institute (PFI), Washington D.C.
Arriving in the form of a product recall, natural disaster or the current pandemic, a crisis by definition will have a negative impact on your operation and business continuity.
"Believing a crisis will never happen to your company is foolish," said Hinda Mitchell, president, Inspire PR Group, Columbus, Ohio. "If you are a human, employ a human or serve a human – it's not if, it's when."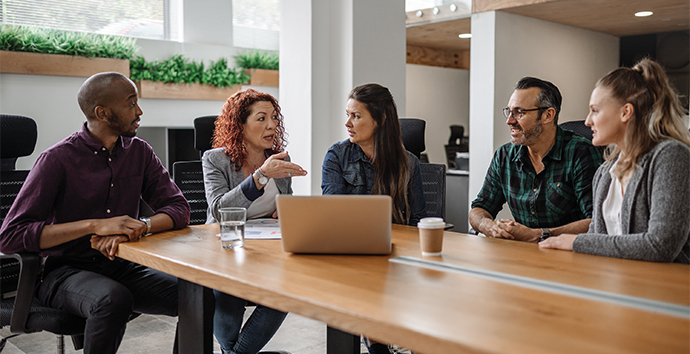 Having and practicing a comprehensive crisis plan can ensure the understanding of potential threats, preparations to mitigate their impact, and enable a quicker recovery. In considering a product recall, employee health concerns, natural disaster or otherwise, a risk assessment can identify the most likely threats to an operation and will determine how these threats may impact a business, product, employees, supply chain, operations and customers.
Only in understanding these and other threats will a processor be able to develop a response plan to address the unique needs, according to Peg Ray, manager, technical services, AIB International, Manhattan, Kan. However, a good crisis plan won't address failures within operations. Maintaining and spot-checking SOPs, reporting requirements, pet food safety and QA programs, and testing remain the best ways to protect a company from crisis.
Preparing employees
While many companies have invested in a solid crisis plan with good business continuity or have recovery plans in place at the operational level, they lack preparation from a communications and stakeholder level, according to Anne Marie Quinn, senior vice president and partner, FleishmanHillard HighRoad, Toronto, Canada.
"Your stakeholders need to know how you are handling a crisis that affects them – and clear communication is at the core of addressing these needs," she said. "This extends to your own employees who should not be overlooked as having their own communications needs in the midst of a crisis."
In the haste to respond to such an event, many forget to inform their own teams about what is happening. Employees may be concerned about their job or the impact of the crisis on the company's overall stability, and they often are getting questions from their personal circles about what is taking place, Mitchell shared. Communicating, even over-communicating, can help prevent undue worry or misinformation.
"Establishing a clear and robust crisis management plan is crucial to establish roles and responsibilities as well as the circumstances that would trigger an assembly of a Crisis Management Team. A plan enables employers to respond to a crisis much quicker," said Chris Hamilton, Red Collar Pet Foods.
"The best form of preparation is knowledge," said Chris Hamilton, president and chief executive officer, Red Collar Pet Foods, Franklin, Tenn. "Establishing a clear and robust crisis management plan is crucial to establish roles and responsibilities as well as the circumstances that would trigger an assembly of a Crisis Management Team. A plan enables employers to respond to a crisis much quicker."
Another crucial aspect of preparation is employee training on essential best practices like GMPs, HACCP and Food Defense, according to Ray. Training on these and other topics empowers frontline workers to learn and apply basic aspects of food safety, while also helping the operation avoid issues that may prompt a crisis, like a product recall. For instance, in a recall situation, employees should know and be able to execute on assigned responsibilities to make the process go as smoothly as possible, she shared.
Red Collar Pet Foods' comprehensive crisis plan has enabled the company and its associates to react calmly with a high level of resilience in unexpected situations. Considered a non-negotiable, all associates and leadership go through site-specific safety training. As part of its highly proactive approach, Red Collar Pet Foods is one of the only FSSC 22000-certified manufacturers of pet food in the United States. The FSSC 22000 certification has the strictest requirements regarding quality and food safety and is used by many human food companies.
Remaining proactive
To increase preparedness, Quinn advised having a communications playbook in place. The playbook should outline who is responsible for communication in a crisis and spell out everyone's role on the crisis team, identifying the stakeholders important to the business – all viewed through the lens of communications and stakeholder engagement.
"One of the most crucial elements in a playbook is the inclusion of various crisis scenarios," she continued. "Give some thought to what scenarios might hit your business and outline the approach you would take in communicating about them. Consistently pressure test this playbook with a cross-functional team and walk them through each scenario, testing the roles, responsibilities and communications processes."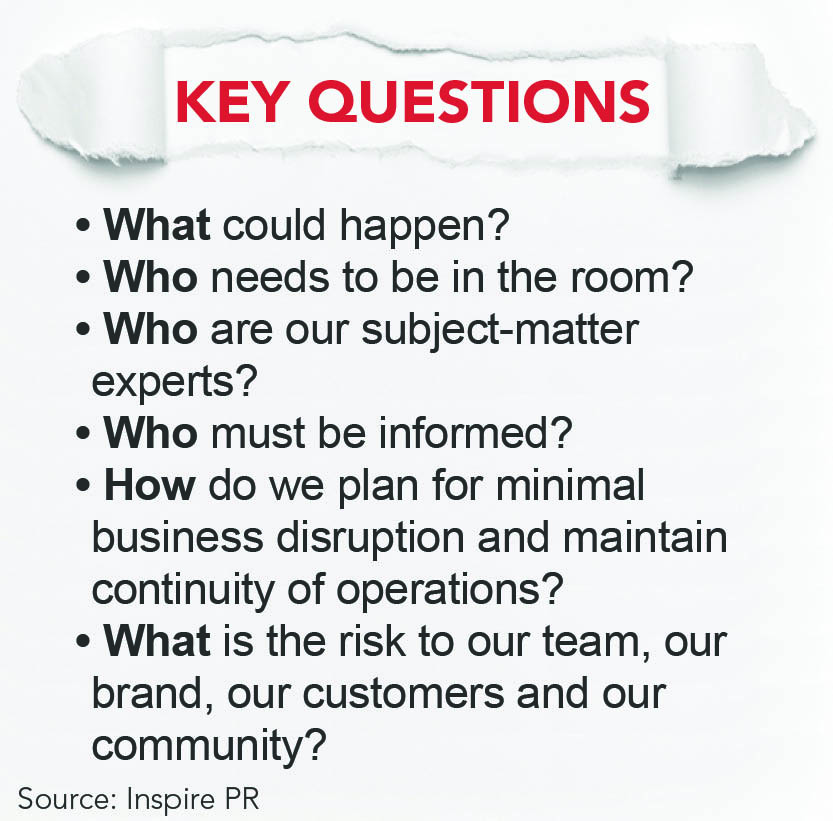 The development of a crisis plan can save critical time and downplay the natural reactions that could exacerbate the crisis. Defining roles in advance is key in avoiding any "turf" battles or other conflict, Mitchell advised.
A well-defined procedure can also ensure normal processes around good manufacturing practices, employee safety, and quality and food safety standards do not slide in moments of crisis, Hamilton said. These elements make up the everyday safeguards and are in place to protect the quality of a company's products and its customers' businesses.
Including internal and external partners
Drills and scenarios designed to mimic an actual crisis can help expose any areas that were not adequately addressed in crisis planning. Ray recommended tailoring each crisis response team to the specific issue. For instance, if the threat is related to the pandemic or another health-related issue, you should involve a healthcare professional for the development of workforce health protection measures. The associated impact on employees necessitates the involvement of human resources in planning and those with regulatory responsibility must be engaged for food safety and recall issues. And don't forget to include the IT department. Data management continues to be a challenge for all businesses with the loss of data, breaches or cyber-security issues making frontpage news for numerous industries.
"Pet food makers spend so much time on industry-specific crises, like food safety, ingredient issues or supply chain disruptions, that basic labor and employment crises — such as domestic violence in the workplace, disgruntled employees, worker injury/death and other crises that create risk for all businesses and employers — get neglected," Mitchell said.
Changing cadence
The pandemic continues to create a new set of crises for processors, generating the need to test crisis communications plans in ways many never anticipated. Ray pointed out that COVID-19 also put a focus on the fact that few operations had a crisis management plan that prioritized the impacts of a pandemic, including addressing pandemic-related issues such as workforce illness, supply chain disruptions and mandated facility shutdowns or unexpected issues such as civil unrest.
In turn, strategies used to manage workforce shortages, supply chain disruptions, disease transmission and facility shutdowns may create unintended impacts to food safety and brand reputation. Therefore, it's critical all potential consequences of these strategies be assessed and addressed during crisis planning.
Like many who were also faced with incredible amounts of information and changing scenarios, PFI saw first-hand the critical nature industry partnerships played during a crisis.
"The COVID-19 pandemic reinforced how important it is to maintain clear lines of communication and collaborate with stakeholders and nontraditional coalitions," said Dana Brooks, Pet Food Institute.
"The COVID-19 pandemic reinforced how important it is to maintain clear lines of communication and collaborate with stakeholders and nontraditional coalitions," Brooks said.
Crisis management must remain fluid and dynamic. Then and now, changes to protocol or operations necessitate proper and frequent communication to enable associates and leadership to adjust accordingly. A top-down approach ensures involvement of senior leadership to lead the crisis communication, and a bottom-up communication structure allows associates a way to voice questions and concerns, thus reducing uncertainty or confusion.
Because a crisis holds the potential to create trust and confidence issues for all pet food makers, Mitchell recommended looking at a crisis as a time for the industry to band together and not an opportunity to establish a competitive advantage.
"Have a plan, then work the plan," she said.
No matter the crisis, the one guarantee is that it will be unpredictable and the impact will be unique to each processor. With constant flux in mind, keep the playbook updated and continuously refine communication practices to remain proactive and adaptable.
"It's important for operations to consider horizon scanning, the process of identifying future threats to business continuity," Ray concluded. "Processors must also consider the unique threats to their operation and how each of these may impact their operation and then plan accordingly."
Read more about pet food and treat processing on our Operations page.