KANSAS CITY, MO. — What started as a 1,200-square-foot dog biscuit bakery in New Hampshire in 2009 has grown into a vertically integrated pet food and treat processing supply chain spanning the width of rural Minnesota.
Owner and President Stephen Trachtenberg started in the pet industry in 1989 when he was attending the University of Florida, Gainesville, earning his degree in finance. He worked for an aquatics retailer in Gainesville and upon graduation went on to work for Country Pet Supply selling Iams and Eukanuba brands, back when Eukanuba was family-owned.
After college, Trachtenberg bounced around various industries owning companies until he started Chasing Our Tails, a gluten-free dog biscuit company, in 2009.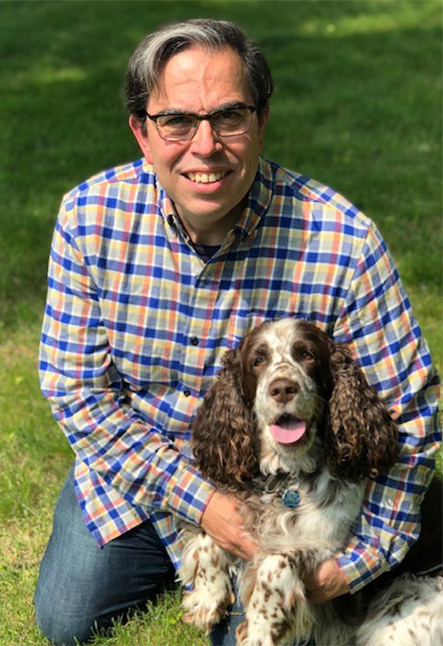 "It was back when gluten-free was first getting going, and my family had a history in the baking industry — we owned a huge bakery during the depression in New York — so I thought I would be just baking dog biscuits, you know?"
He started in a garage, then moved on to 1,200 square feet of dog biscuit production — "400 square feet of pet store, 400 square feet of kitchen and 400 square feet of warehouse, and a bathroom," as he described it — where he saw continued incremental growth for the company.
Far from its beginnings, Chasing Our Tails today produces smoked bones, antler chews, dehydrated and freeze-dried treats, for all of which the ingredients are sourced, processed and packaged by farms, slaughterhouses and manufacturing facilities owned by Trachtenberg himself.
Trachtenberg said he owes his long-term success with Chasing Our Tails to a stint at French culinary school and an innovation of a centuries-old method of preserving fresh meat: charcuterie. Trachtenberg's understanding of charcuterie paved the way for his ultimate success with Chasing Our Tails, a method he developed and coined in 2010 as "raw shelf-stable."
"I developed this technology that we call raw shelf-stable, where the marrow is fully intact, the bone is not cooked and, for all intents and purposes, the bone is raw," he said. "But it's shelf-stable — it doesn't use preservatives or have to be refrigerated."
Utilizing these similar techniques results in a single-ingredient treat bully stick that is totally odorless — without the need for added chemicals or enzymes — sourced and manufactured in the United States. The treats are available exclusively at brick-and-mortar pet specialty and high-end grocery stores across the country. Trachtenberg also shared that Chasing Our tails was the first company to sell antler dog chews on Amazon, and was one of just two companies in the category at SuperZoo in 2010.
"That really launched us into a whole other stratosphere, meaning we were the only company that's doing this… It's really what started to put us on the map," Trachtenberg said.
But the story doesn't stop there. As Chasing Our Tails gained velocity, Trachtenberg turned to supply chain integration and diversifying his manufacturing businesses to sustain and expand on that first breakthrough.
"Chasing is kind of like the mothership," Trachtenberg said, explaining the pet treat company came first in 2009, followed by a slew of farms, slaughterhouses and other businesses along his vertically integrated supply chain, most of which he has acquired since 2018.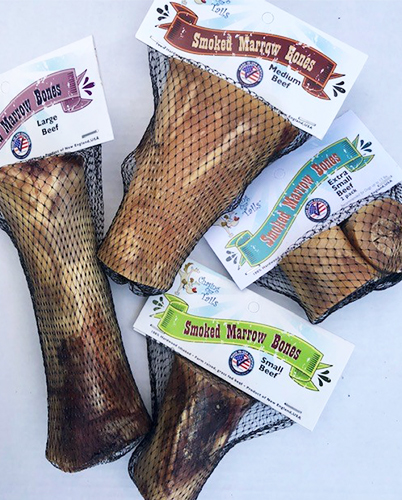 In 2020, Trachtenberg acquired Alive Pet Food, a 10-year-old contract manufacturing company producing soft and chewy treats, complete-and-balanced pet diets and other commodity pet nutrition products. Alive Pet Food manufactures pet food and treats that are sold under many different private label brands that are sold in every retail channel across the United States.
"Alive is very different from Chasing in that it produces more of a commodity-priced product, meaning soft and chewy treats, and we do complete diets there too," Trachtenberg said. "Where Chasing is whole muscle ultra-premium products, this facility uses ground meat to create premium, multi-ingredient products. So really, they're totally different companies at opposite ends of the spectrum, which is why I bought it."
He also purchased Venison Joe's last year, another bone and chew company previously based in Texas. Venison Joe's has been in operation for more than 10 years. Trachtenberg acquired the company due its diverse product placement in the e-commerce, mass market and pet specialty channels.
While Venison Joe's sells products that parallel Chasing Our Tails products, the difference in label attributes and channel targeting were just enough, along with the Alive Pet Food acquisition, to "plug the holes" in Trachtenberg's offerings and allow him to expand in the market.
Manufacturing for Venison Joe's has since been absorbed into Chasing Our Tails' facilities, while Alive Pet Food remains separate. Alive Pet Food is roughly 90% private label production and 10% own-brand production, while Chasing Our Tails is 70% own-brand production and 30% private label.
"Between Chasing Our Tails and Alive, we private label for over 40 other companies," Trachtenberg said.
Additionally, Trachtenberg works with one co-manufacturer to produce rawhide products for a brand called Pure and Simple Pet, but everything else is manufactured in-house.
In Tracy, Minn., where Chasing Our Tails' primary production facility currently sits, Trachtenberg said he is prepping for the installation of jerky production lines, including two 10-truck smokehouses. He anticipates the line will begin running in mid-February, at which time the plant will begin producing thin jerky-style and meat stick-type dog treats.
Trachtenberg's production figures are proprietary, but he was able to share that total production for his Alive Pet Food operations exceeds 2.8 million lbs annually. Additionally, Chasing Our Tails uses more than 6.3 million lbs of meat- and bone-related raw materials per year to produce its pet treat products. For the upcoming jerky line expansion in Tracy, Trachtenberg projects an annualized product run rate of just over 2 million lbs of jerky and meat sticks in the first year. These figures are based on a single shift, which affords plenty of room for further expansion opportunities.
Total control
Trachtenberg owns multiple farms in Minnesota, where beef cows and Mangalitsa hogs — a heritage breed lard hog — are raised for slaughter, and contracts with the Amish to raise chickens in the southeastern part of the state. He owns a poultry slaughterhouse and a red meat slaughterhouse within the state, both of which are certified by the US Department of Agriculture (USDA) and supply several industries outside of pet food and treats. He also owns further USDA processing plants that service the human, pet, and pharmaceutical industries in — you guessed it — Minnesota.
A snapshot of Trachtenberg's supply chain for poultry ingredients showcases both the sustainability and the transparency offered by his vertical supply chain strategy. He said chickens are pasture-raised on Amish farms to be non-GMO, then transported "about a quarter of a mile" up the road to a poultry slaughterhouse in Utica.
"The chicken goes through the system," he explained, "and the feet, the heart and the liver would go to Chasing Our Tails, because that's single-ingredient product. The frame, which is the body, the neck, those types of things, would come to Alive because we can emulsify those and turn them into a different sort of dog treat… Then, the breast, the wings, legs and thighs go to human food production. So, really, the only thing that goes out the back door is feathers and guts.
"You're headed toward an almost zero-waste stream model really quickly," he said.
Taking it one step further, Trachtenberg acquired Bellboy Import Corporation in 2019, an international meat ingredient broker, through which he transports and supplies meat ingredients for his own pet food and treat supply chain, as well as to his pet industry competitors, human food manufacturers, baby food processors and pharmaceutical manufacturers.
"Basically, Bellboy is like that apex business that can move it all over kingdom come."
This level of transparency in Trachtenberg's process allows him to be agile, flexible and understand his business in a highly detailed way, from farm to finished product. To this day, he remains the single, private owner of all these companies.
Additionally, Trachtenberg is in the works of creating a chain of fresh meat markets through which he will sell fresh meat ingredients for human consumption — sourced from his own supply chain — as well as Chasing Our Tails and Venison Joe's dog treat products. Effectively, this will complete the circle of Trachtenberg's vertical supply chain model.
All in Small Town, America
Trachtenberg's operations are entirely located in small-town, southern Minnesota, a fact that he sees as both a source of pride and a key differentiator. His companies currently employ 45 full time employees year-round, as well as part-time and seasonal teams. Almost all these facilities can be found right along US Highway 14.
Trachtenberg's initial investment in rural Minnesota started with the acquisition of the USDA further processing facility located in Sanborn, Minn. After the unexpected death of his meat mentor's son in late October 2018, "the winds started to clearly blow in Minnesota's direction," he said. The original plan was to keep Chasing Our Tails in New Hampshire, where it was initially founded, and to operate the Sanborn facility independently.
"But upon further investigation, the opportunities to make a tremendous social impact in rural Minnesota became as apparent as the financial opportunities," Trachtenberg said.
This realization set into motion the development and execution of Trachtenberg's vertically integrated model that exists today. Chasing Our Tails production moved to Tracy in August of 2019, cementing Trachtenberg's determination to invigorate rural Minnesota through his businesses.
Trachtenberg's westernmost plant is in Minneota, where Chasing Our Tails' current packaging, warehouse and distribution operations are run. South of there is Garvin, where Trachtenberg owns a small farm that is used to pasture raise and finish his Mangalitsa Hogs. Slightly northeast of Garvin is Tracy, where Chasing Our Tails products are still produced.
Northeast of Tracy is Lucan, where Trachtenberg owns a USDA-certified red meat slaughterhouse. From there, it's just a 30-minute drive down to a further USDA processing facility in Sanborn.
The facility in Sleepy Eye, which was Trachtenberg's most recent acquisition, is just another 30 minutes east of Sanborn. That is where Chasing Our Tails, Alive Pet Food and Venison Joe's products will go for expanded packaging, warehouse and distribution capabilities, as well as the potential for future manufacturing expansions.
Traveling to the southeastern corner of Minnesota, Trachtenberg owns another farm, Winddrift Acres, in Chatfield, where he raises Mangalitsa hogs. Northeast of Chatfield is St. Charles, where Alive Pet Food is primarily produced. Less than a 10-minute drive east of there is Utica, where Trachtenberg's USDA-certified poultry slaughterhouse is located, as well as a small wheat farm that provides feed for his hogs. Finally, hiking north to Altura, this is where cold storage, fresh meat preparation, ingredient mixing, and dry warehousing takes place for Trachtenberg's operations.
While Trachtenberg said he is certainly proud of the modest sourcing and manufacturing empire he has built so far, he is most proud of how the communities in which he operates truly embrace his businesses and the impact they have in these small towns.
"We do home ownership programs where we help our employees buy homes, we rent homes to our staff, and we do community involvement," he said. "I'm the largest landowner in many of these communities now. We reinvest, we reinvent and we reinvigorate these communities, and we do it with what I hope is a deeper understanding of the economics. We're trying to create a velocity of money. We want to keep the money in our communities."
According to 2019 Census data, the largest town in Trachtenberg's network is St. Charles, home to just over 3,700 people. The smallest town is Lucan, home to approximately 168 people. These small populations not only benefit from jobs that Trachtenberg's operations create, but also the reputation that precedes and follows the successful and growing pet food and treat business.
"We can come to a town or a community and we can make a difference. We can make a palpable difference."
Waking the sleeping giant
Speaking of small-town investments, Trachtenberg reached an agreement in early December 2020 with Seneca Foods to purchase a former Del Monte cannery in Sleepy Eye, Minn. The plant, which spans 215,000 square feet and sits on 21 acres of land in the area, formerly produced canned vegetable products.
"Our goal with Sleepy Eye, first and foremost, is to expand our packaging, warehouse and distribution," Trachtenberg said. "That's really what both Alive Pet Food and Chasing Our Tails need, there's just no doubt. The scary thing is that the second and third floor will more than take care of that… It's massive."
The Sleepy Eye facility brings Trachtenberg's total owned space in Minnesota to more than 500,000 square feet.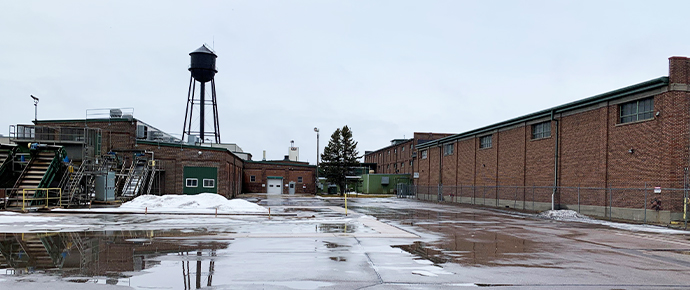 "It's going from where packaging, warehouse and distribution is a constraint for both companies, to where it's an almost limitless runway – we just don't know," Trachtenberg said. "We're going from effectively 30,000 square feet of packaging, warehouse and distribution to just short of 90,000 square feet, so we're going to triple our space."
Trachtenberg's first order of business in Sleepy Eye is installing a 140-ton, 22,000-square-foot freezer to accommodate his fresh meat-focused business model. He also said he plans to build clean rooms for packaging and that, ultimately, the facility will become SQF Level II-certified. While this certification will take time and improvement at the Sleepy Eye facility, overall renovations will be relatively minimal.
The purchase of the Sleepy Eye facility not only triples space for packaging, warehousing and distribution, but opens a whole new set of possibilities for Trachtenberg to add manufacturing capabilities he did not have before.
"Sleepy Eye represents the only things that I don't make in the pet industry: kibble and canned food," Trachtenberg said. "…We have a boiler the size of Montana now, so we plan on canning. We can put in an extruder and make kibble, and we plan to explore high-meat content manufacturing. What it really does is it closes the entire circle. It gives us the facility now to dream."
Kurk Kramer, a representative of the Economic Development Authority (EDA) in Sleepy Eye, reflected community support for Trachtenberg's recent investment in Sleepy Eye.
"Chasing Our Tails will undeniably fill not just a huge facility that was recently left empty, but will also fill a gap left in the economics of our community," Kramer said. "They will provide immediate job opportunities and offer additional job opportunities in the future. Steve's record shows he has an interest not just in his company, but also in the community that his businesses are located in.
"We now look forward to the new manufacturing/production business that Steve brings, and look forward to decades of success from Chasing Our Tails!" he added. "The EDA and City of Sleepy Eye will be partnering with Chasing Our Tails in a number of ways as they transition to our community!"
Full speed ahead
Trachtenberg said he built his pet treat business focused on brand loyalty by providing outstanding, differentiated product. His vertically integrated, transparent supply chain the result of what he referred to as being "crazy enough to do it," is an innovative approach to process and product innovation, and a commitment to the communities in which he operates.
"We're always students of food science and innovation," he said. "We baffle our customers."
Being the single private owner of a rapidly growing pet food and treat manufacturing business has its perks as well as its drawbacks. Trachtenberg said he benefits from shorter development times and time-to-market, being more capable of executing new ideas, and cutting out the middlemen. However, it can get tedious wearing all these hats at once, and Trachtenberg has never been the desk-job type.
"I'm not the average president, I'm not the average CEO, and I don't ever want to be," he said. "I want to be on the line, I want to be on the floor, I want to be knee-deep in blood – I want to be doing the work."
Financially, Trachtenberg said he couldn't ask for anything better than being the single owner of a booming business.
"It's an unprecedented time for capital investment," he said. "This is what our government wants us to do, and it's what we need to do as a community. As a country, we need to invest in manufacturing."
When asked how he would describe the growth of his pet food and treat manufacturing businesses, Trachtenberg put it simply, making it clear that his business is running full speed ahead and shows no signs of slowing.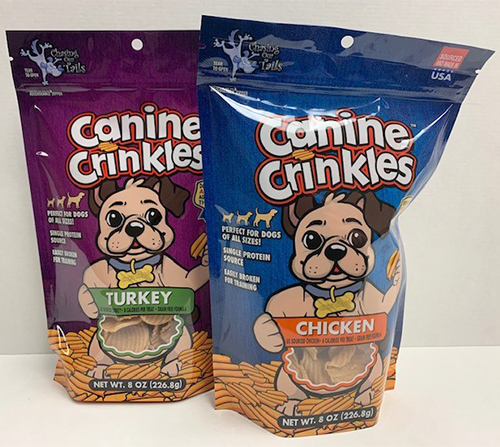 "Double-digit. Explosive."
Running an integrated pet food and treat business hasn't been all "playing with puppies and kittens," Trachtenberg pointed out, but it has been rewarding. He encouraged new entrants to the market to define their focus in the industry early to drive continued profitability and efficiency.
"The pet industry is very rewarding and challenging regardless of your experience prior to entry into it," Trachtenberg said. "My advice to other private pet manufacturing companies is to develop a brand. I have been fortunate that we started a brand at the onset, Chasing Our Tails, and then built a factory around that brand. You must also develop and maintain a defined channel strategy to define your brand and allow it to flourish. 
"So many manufacturers are primarily private label, and I believe it is far more challenging to grow when you are primarily private label. By developing your own brand, it affords you the ability to set your schedule and purchase machinery with clear returns on investment."
Read more news from pet food manufacturers.