CHAMPAIGN, ILL. — The Association of American Feed Control Officials (AAFCO) announced Dr. Robert Waltz, retired seed commissioner with the Office of the Indiana State Chemist, was awarded the Ambassador's Circle Award by the National Association of State Departments of Agriculture (NASDA) on Sept. 1, alongside US Secretary of Agriculture Sonny Perdue.
The award was presented to Waltz and Perdue during the 2020 NASDA Annual Meeting. It recognizes distinguished and dedicated service in support of NASDA.
Waltz has worked with NASDA since the early 1990s, also serving as a "key link" between AAFCO and NASDA from 2008 to 2019 through a series of projects.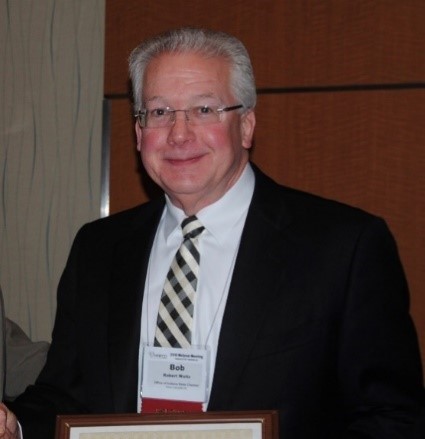 Waltz played key roles in NASDA's Preventive Controls for Animal Food program as a co-chair from 2017 to 2019, as well as the organization's US Food and Drug Administration (FDA) grant to help states implement a national plan. Waltz also worked with NASDA's Technical Working Group on produce safety rule implementation as a test draft initiator, which was rolled out in the United States in 2015.
Waltz spent 14 years with AAFCO, serving as president, a board member, committee chair and liaison to several external organizations during his tenure. He was active in the organization's Partnership for Food Protection, the Association of American Plant Food Control Officials and its Food Safety Preventive Controls Alliance.
"His thoughtful and regulatory-oriented contributions went well above and beyond normal volunteer service," AAFCO stated. "Waltz truly exemplifies the meaning of service in support of an organization."
Read more about personnel changes throughout the industry.