This article was published in the June 2020 issue of Pet Food Processing. Read it and other articles from this issue in our June digital edition.
What's in a name? When it comes to branded products, a recognizable name lends a certain cachet.
While many familiar names — Purina, Alpo, Iams and Meow Mix, to name a few — are associated with pet food products, well-established brands in the human food category are now moving into the pet market. These newcomers include brands that represent popular public figures as well as longtime companies with deep roots in human foods.
The cross-industry penetration reflects both the growing humanization of pets and the lucrative opportunities that the pet marketplace presents.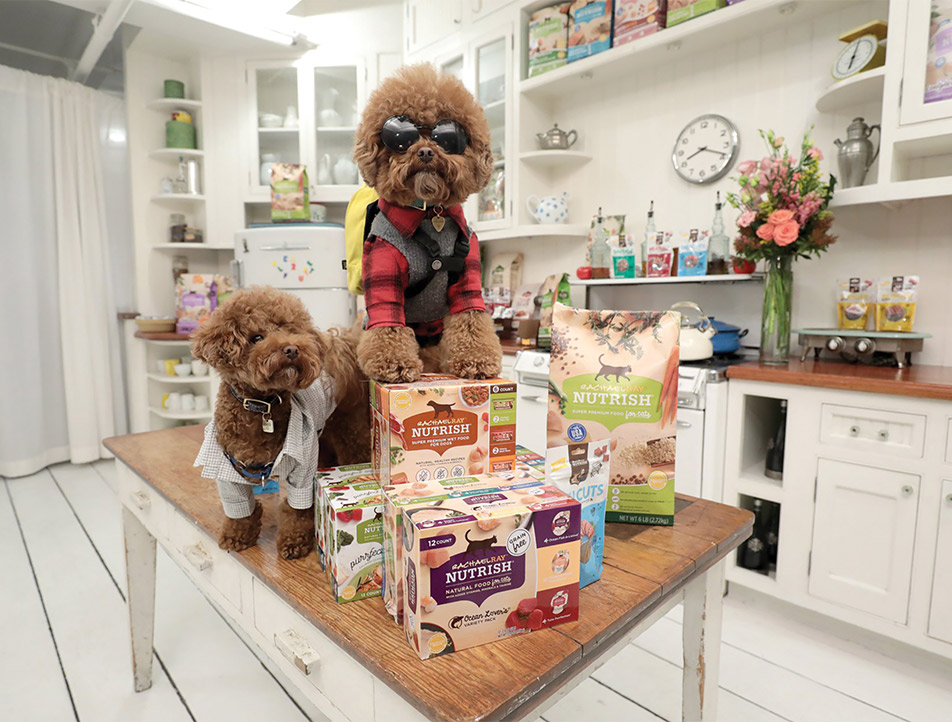 As mentioned in a June 2019 podcast from Nielsen, the humanization of pets "is driving trends across the pet food industry that align with many of the trends we're seeing in the human food and beverage industry."
That alignment with trends sets up an alignment of brands. The market is particularly ripe for these new possibilities in the wake of the COVID-19 global health crisis and subsequent home quarantines.
"The United States pet population has now exceeded 200 million for the first time, led by record-breaking adoption during the pandemic," said retail analyst Burt Flickinger, managing director, Strategic Resource Group, New York City.
Along with a higher pet population comes greater spending on pet products, including treats and foods that people buy from trusted names.
"There are opportunities for branded pet products," Flickinger said. "We're seeing people spending more per pet, even more than they're spending per person, on foods, treats and accessories."
Ocean Spray Cranberries, Inc. recently launched Tally-Ho, a line of functional water enhancers for dogs, through its Lighthouse Incubator.
Rick Ruffolo, president and chief executive officer, Phelps Pet Products, Rockford, Ill., agreed human brands that have built a reputation on quality resonate with pet parents, especially newer pet parents.
"First-time pet parents often are faced with new situations and decisions they never have made on their own," Ruffolo said. "Similar to human parents who are faced with decisions for their first baby, these new pet parents look to experts — other pet owners, doctors/vets, and influential brands — to help guide or validate their decision-making. This also is why familiar brands and retail private labels that consumers know and trust can be very important."
Additionally, more human brands are able to find success in the pet market thanks to changing marketplace dynamics. Flickinger cited the experience that some CPG leaders have brought to pet brands from the human brand space and the acquisition of pet product portfolios by venerable CPGs.
Similar observations have been noted by Ruffolo, a behind-the-scenes contract-manufacturing partner.
"We clearly have seen the expanding influence that the humanization trend has on the pet food and pet treat market across multiple platforms," said Rick Ruffolo, Phelps Pet Products.
"We clearly have seen the expanding influence that the humanization trend has on the pet food and pet treat market across multiple platforms," he said. "You see it with the continued acquisitions by large CPG companies such as General Mills' acquisition of Blue Buffalo and Smucker's acquisition of Rachael Ray's [Nutrish brand]. The human food brands recognize there is a blurring of the lines between what's right for me/my family and what's appropriate for my dog. There clearly is opportunity for the brands to extend their equities into the pet market."
A popular company that has extended its brand equity to the pet sector is Omaha Steaks, which launched a line of pet treats using all-natural ingredients in 2018.
"As America's Original Butcher, Omaha Steaks is known nationwide for our legendary steaks, and our line of dog treats are carefully crafted with the same premium quality ingredients that customers expect in everything we offer," said Todd Simon, senior vice president and family owner. "The packaging also shares the same butcher-quality look as our iconic product boxes."
It was a natural decision to segue into pet products for this Omaha, Neb.-based company. 
"For generations, Omaha Steaks has been bringing families together around the dinner table and we are sure that many dogs have enjoyed bites of filet mignon slipped to them under the table," Simon said. "With our line of pet treats, we wanted to offer something made exclusively for the family dogs to make sure they were fed just as well as everyone else."
Celebrity chefs and personalities are also getting in on pet food products, building on their human brand capital. Rachael Ray's Nutrish line of pet foods, part of The J.M. Smucker Co. in Orrville, Ohio, includes offerings for dogs and cats and spans dry and wet food, soft meat treats, chews and dental treats. That line continues to expand, too, with new items like SuperMedley recipes made with added vitamins, minerals and taurine, and broths for cats.
The Pioneer Woman brand, started by cookbook author and star Ree Drummond, has also expanded to include pet items. St. Louis-based Nestlé Purina PetCare teamed up with The Pioneer Woman to offer dog treats and chews, including culinary-inspired varieties like bacon, apple and maple "waffles," and beef and brisket BBQ-style treats.
Beyond retail products, some restaurants popular with humans are going beyond doggie bags for leftovers and offering real packaged products for dogs. Many Shake Shack stores, for example, offer a "Shackburger" dog biscuit with all-natural ingredients made by Bocce Bakery.
Sweetgreen is another restaurant chain that has offered pet treats under its name. The treats were made by Wild One Treats, Brooklyn, N.Y.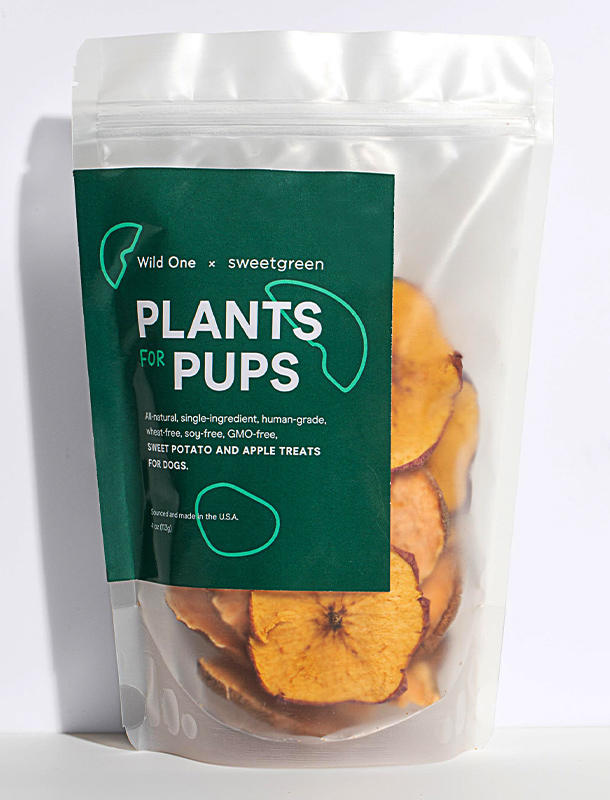 "Wild One and Sweetgreen share the same values when it comes to food sourcing and transparency in our supply chain," said Minali Chatani, co-founder and head of brand, Wild One. "The apples and sweet potatoes featured in the limited edition Sweetgreen treats were ethically sourced from farmers we know and trust."
Chatani said Wild One remains open to additional partnerships with human-centric brands.
"As for treat collaborations – they're a ton of fun so I hope there are more to come!" she said.
According to Simon, there may be additions to Omaha Steaks' pet offerings as that category continues to grow.
"While we remain focused on our current dog treat offerings, we are always looking toward the future," he concluded. "We believe there is an opportunity to get our dog treats into more consumers' hands by looking at other markets, and we are always excited to explore new opportunities and ideas as they emerge."
Keep up with the latest pet food trends on our Trends page.