BRENTWOOD, TENN. — Tractor Supply Company announced June 26 it has partnered with Miranda Lambert's MuttNation brand to develop and offer a new line of pet food and treats, On The Farm. The new products will be available in-store and through its e-commerce platform starting July 20.
This marks Tractor Supply Company's second collaboration with MuttNation. In 2019, the pet product company launched MuttNation Fueled, a line of pet accessories including bedding, toys and supplies.
"Tractor Supply is excited to partner with Miranda Lambert and MuttNation on this extensive line of real, high-quality, nutritious food products for our pet-loving customers," said Nicole Logan, vice president and divisional merchandise manager at Tractor Supply. "Promoting the health and well-being of our pets is part of everything we do at Tractor Supply, and we can't wait for our friends to try out 'On The Farm' for their pets."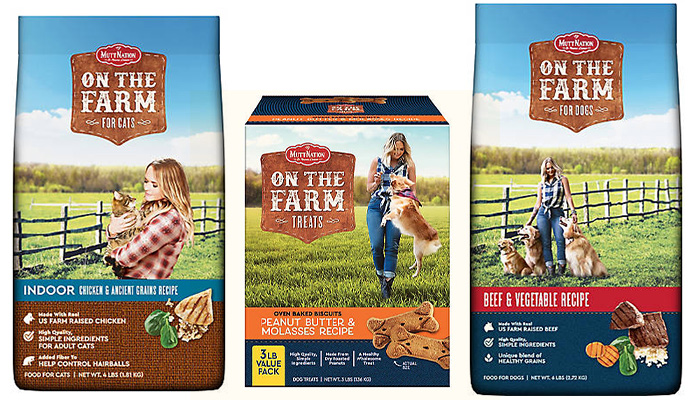 On The Farm includes baked dog biscuits, dry dog foods and dry cat foods. The two varieties of dog biscuits are available in peanut butter and molasses and beef and cranberry formulas. Complete-and-balanced dog diets are available in beef and vegetable or chicken and rice formulas, and the cat food formulas offer two chicken and ancient grains recipes – one for indoor cats and one for cats at all life stages.
MuttNation by Miranda Lambert is available exclusively through Tractor Supply Company stores. Proceeds from the sale of all MuttNation products benefit the MuttNation Foundation's advocacy efforts for pet adoption and animal shelters across the United States.
Read more about new pet food and treat products.