ORLANDO, Fla. — During Global Pet Expo last week, the Pet Industry Joint Advisory Council (PIJAC), recognized six pet care industry leaders for "exceptional contributions" in various areas of the pet industry and community.
"The responsible pet care community wouldn't have achieved the growth and impact it has today without the vision and perseverance of these remarkable individuals and organizations," said Laura "Peach" Reid, board chair of PIJAC and president of Fish Mart in West Haven, Conn. "Recognizing them with 2020 PIJAC awards is the least we can do to express our gratitude for their work to protect and advance pet, human, and pet business safety, health and success."
Allan Levey, Secaucus, N.J., was given the Nancy G. Knutson Lifetime Achievement Award for his 70-year commitment to the pet industry. Levey co-founded both PIJAC and the American Pet Products Association (APPA) and supported the Human Animal Bond Research Initiative (HABRI) throughout his career, to name a few accomplishments.
Keryn Rod, the national director of companion animals and government affairs at American Humane, was named Ambassador of the Year for her work connecting PIJAC to various other pet industry organizations. Rod formerly served as co-chair of PIJAC's government affairs committee.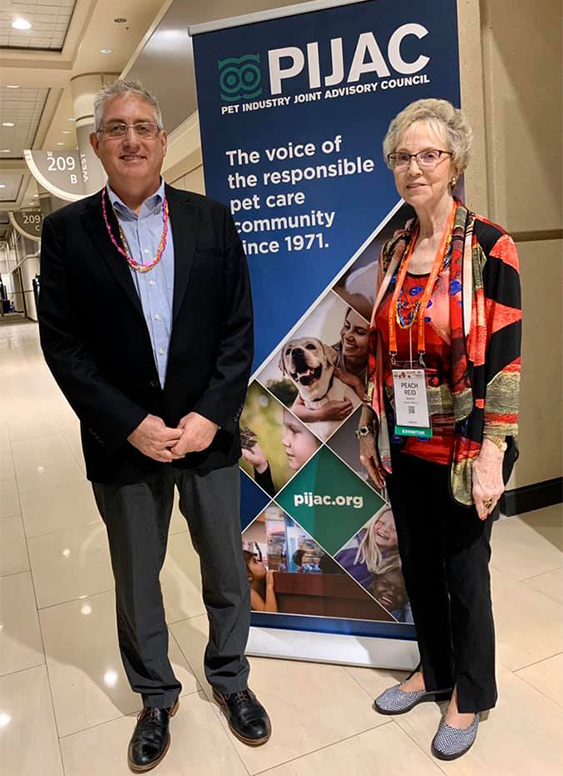 PIJAC chose Eugene Bessette for its Pet Advocate of the Year Award. Over the years, Bessette has advocated for legislative and regulatory support of responsible reptile trade in Florida, as well as addressing proposals for PIJAC's Herp Committee.
The organization's Chair's Award of Excellence was presented to Patti Strand, president of the National Animal Interest Alliance (NAIA) for her regulatory and legislative advocacy in the companion animal breeding space.
Following a successful "Meet the Pets on Capitol Hill" event in November 2019, PIJAC chose Pet Partners International for the Power of Pets Award, which recognizes the group's widespread outreach and education through the event.
The Pet Industry Distributors Association's (PIDA) Pet Store Pro service won PIJAC's Pet Care Community Leader of the Year Award for its free training and educational resources provided to independent retailers in the pet food and care space. The program was launched in 2008.
Read more about personnel changes throughout the industry.