This article was published in Pet Food Processing's 2019 Resource Guide. Read it and other articles from this issue in our Resource Guide digital edition.
Today's pet food and treat industry is constantly impacted by changing consumer perceptions, from sustainability to ingredient and processing transparency. Certification is one way processors and pet food marketers can communicate to pet owners about the integrity of their products and brands.
There are a multitude of certifications and third-party auditors in the pet food and treat market, including those who focus on sourcing sustainable seafood, verifying organic supply chains and measuring animal welfare practices. Here are a few that processors can utilize to enhance their brand claims.
Sustainable seafood
Sustainability is a hot-button issue around the world, going hand-in-hand with traceability, ingredient transparency, ethical sourcing practices and animal welfare. The pet food industry has begun to invest heavily in sustainability, answering consumer concerns with pledges to reduce packaging waste, source seafood more responsibly, minimize operational waste and emissions, and even adopt innovative ingredients to take the pressure off mainstream protein sources.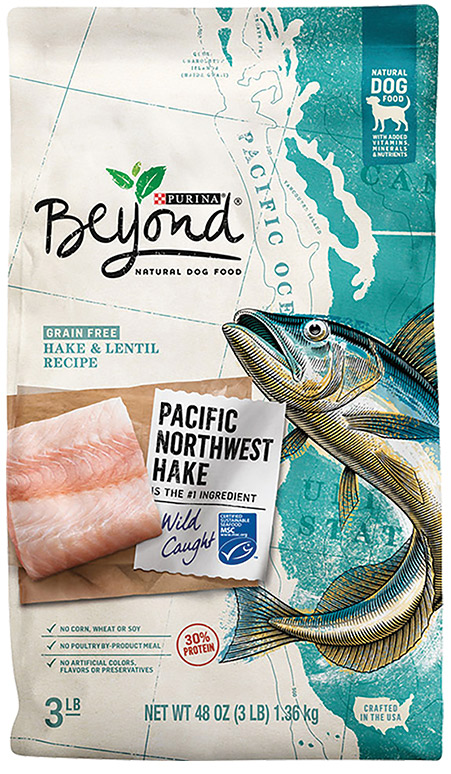 Manufacturers and suppliers can address sustainability concerns and cater to environmentally conscious consumers by certifying their ingredients and supply chains against strict social, environmental, and ethical standards.
The Marine Stewardship Council (MSC) may be the most widely used resource for sourcing sustainable seafood in the pet food and treat industry. MSC works globally with fisheries as well as companies using wild-caught seafoods in their products to ensure they meet standards for lowest possible bycatch, carbon footprint and freshwater footprint. Pet food processors can choose to source from MSC-certified fisheries and suppliers to ensure their seafood ingredients have met these stringent standards.
MSC offers a Chain of Custody Group Certification, which evaluates the supply for traceability, ingredient integrity along the supply chain, and continuous management of sustainable sourcing practices to uphold the certification. As an example, three of Nestlé Purina's regional Beyond pet foods became the company's first to earn the Chain of Custody Group Certification in May 2019.
In order to receive that certification from the MSC, the entire supply chains for Beyond's Alaskan cod, Pacific tuna and Pacific Northwest hake formulas were audited based on five key standards: certified supply; clearly identifiable products; separation between certified and non-certified products; records of certified products for traceability; and a good management system to maintain requirements of the standard. Employees involved in the supply chain for Beyond were also trained to uphold MSC standards as part of the certification.
Another certification offered by the MSC is its blue label, which is placed on the packaging of products in the food and pet food markets that include sustainable wild-caught fish. The blue label tells the consumer that the seafood is caught mindfully, separated from non-certified seafood along the supply chain, and DNA tested for traceability. As of 2019, more than 36,000 consumer products have earned the MSC blue label.
The inclusion of sustainably sourced seafood in pet food and treats is an important brand attribute for consumers. In a survey conducted by GlobeScan and commissioned by MSC, 76% of pet food purchasers said they trust the MSC blue label, 59% said ecolabels on fish and seafood products increased their trust in those particular brands, and 35% admitted they purchase products with ecolabels to differentiate themselves as consumers.
Another seafood certification tool is the Ocean Wise Seafood Program, which works directly with seafood suppliers to help them meet up-to-date sustainable seafood sourcing practices. Friend of the Sea, developed by the World Sustainability Organization, also focuses on differentiating sustainable seafood products in the market by certifying seafood suppliers.
The bigger picture
Some organizations are working with pet food and treat industry companies to decrease their environmental impact in a broader sense.

The Pet Sustainability Coalition (PSC) is one of those organizations with the goal of incentivizing suppliers, manufacturers and pet product retailers to implement environmentally friendly processes and purchasing decisions through transparency, collaboration, authenticity and continuous improvement across the supply chain. PSC works directly with pet industry businesses to develop socially and environmentally conscious policies that will also drive financial growth in the industry.
In April 2019, PSC unveiled its Positive Impact Program, which is used to benchmark sustainable practices for pet food and pet product manufacturers and suppliers. The coalition works with individual companies to develop unique programs for their brands to measure and improve environmental impact, from ingredient sourcing and operations to packaging. The Positive Impact Program is an incentive-based program that evaluates companies using its Quick Impact Assessment (QIA) tool, in which globally accredited third-party entities assess strengths and weaknesses for individual companies that are then used to develop tailor-made sustainability improvement programs. PSC partnered with B-Corporation Certification to develop its QIA.
The coalition offers other tools for pet food processors, including a four-step accelerator program to uncover and address areas of improvement and how to implement changes. It also has a toolkit of strategic insight ranging from employee engagement and brand management to supply chain and packaging tips. Additionally, PSC has proposed a Supply Chain Code of Conduct for pet food processors, which encourages communication with suppliers on ethical and sustainable sourcing.
B-Corporation Certification is another benchmark for social and environmental performance that works more as an assurance of corporate responsibility instead of individual products. Working with B-Corporation can be beneficial for processors who want to become
holistically involved in their sustainability claims. According to Only Natural Pet, the first pet food and treat company in North America to attain this verification, Certified B Corporations are legally required to consider the impact of their decisions not only on their shareholders, but also on their stakeholders.
Ingredient insights
The ebb and flow of pet food ingredient, formulation and processing trends is highly dependent on overall food trends, which explains why some non-GMO, certified organic, gluten-free and keto-based pet diets have been gaining traction in the modern market. These kinds of claims can help brands differentiate themselves on crowed shelves, but it's important that manufacturers don't make empty promises about their products. Doing the research to validate ingredient suppliers and processes through the various certifications that are available can add differentiating value to a pet food or treat product.
One example is Global Animal Partnership (GAP), a 10-year-old organization that certifies meat products and animal ingredients to encourage livestock agriculture industry players to improve animal welfare standards. The organization certified 416 million animals on farms around the world in 2018 alone. GAP was founded by the CEO of Whole Foods Market, John Mackey.
To become "GAP-certified," animal ingredient suppliers and farms are audited by third-parties based on their compliance with the organization's standards for animal welfare. Those standards require raw material manufacturers, farms, processing facilities, product manufacturers, retailers and other associated facilities to follow its chain of custody policy, which states all GAP certified meat products are labeled and separated correctly before they can be incorporated in a diet or sold directly on the market. GAP certifies beef, bison, chickens, goats, hens, pigs, sheep and turkey.
The certification has a five-tier labeling structure to encourage continuous improvement. Products displaying the GAP label have been certified for at least one of its standards of animal welfare, giving pet owners peace of mind about that product and brand.
For pet supplements, the National Animal Supplement Council (NASC) offers certifications for dog, cat and horse products, including those containing cannabidiol (CBD) or hemp, a trend that has swept the market in 2019. NASC uses independent, third-party auditors to certify raw material suppliers, manufacturers, analysis labs and other companies along the supply chain for quality and food safety.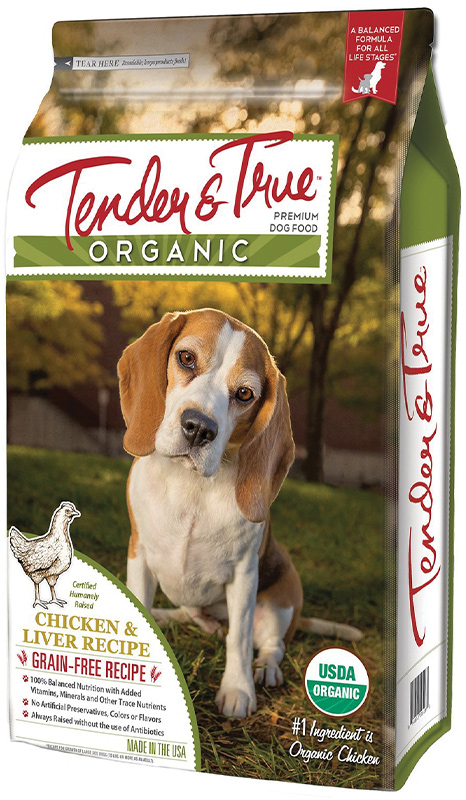 USDA Organic is another certification displayed proudly on many pet food and treat packages. In 2019, Packaged Facts reported that products with organic claims made up 34% of pet food purchases.
Processors and suppliers wishing to add organic products must adhere to strict raw material separation policies and are subject to yearly review and inspection processes. What's more is that manufacturers must use 100% organic ingredients in order to call a product organic. If there is even one ingredient in the formula that is not certified organic by the USDA, a processor cannot rightfully label that product as organic.
Non-GMO Project Verified is a growing label on North American pet food packages that aims to provide shoppers assurance that a product has completed a comprehensive third-party verification for compliance. Another certification available in this category is offered by A Greener World (AGW). Available to farmers, ranchers and food producers, the Certified Non-GMO label by AGW ensures food products are produced without genetically engineered feed, supplements or ingredients and that meat, dairy and eggs come from animals raised according to defined welfare standards.
Because many product claims are dependent on the raw material supply of the products' ingredients, it's important for pet food processors to take the necessary steps of vetting the sources and procedures of their suppliers. Organizations providing certification programs can be a tool for processors to validate their supply chain as well as their own processes. These programs are a meaningful and achievable way for brands to showcase their commitment to providing consumers transparent choices in the marketplace.
Read more about product development, ingredients and formulation.