This article was published in the September 2019 issue of Pet Food Processing. Read it and other articles from this issue in our September digital edition.
As consumer demand for a wider range of pet food and treat options continues to rise, processors are embracing new ways to improve overall efficiency. The latest technologies and equipment make it possible to automate and streamline operations, measure vital data, and mass-produce consistent product without compromising quality. Implementing practices such as preventative maintenance and continuous improvement can help processors reduce unscheduled downtime and improve overall efficiency.
Modern solutions
Jacob Zijlstra, senior process control engineer, Meter Group, Inc. USA, Pullman, Washington, underscores the role of technology in improving overall efficiency. "The biggest opportunities are coming from new technologies that make data visible – IIoT devices. Typically, what we see in the field is that manufacturers don't have any visibility into the data. They set the oven at a specific temperature and think that's what it runs at. When they get some visibility by adding additional sensors, they learn more about their equipment and figure out ways to operate more efficiently," he says.
"Continuous improvement is an organization-wide mindset that, when paired with structured implementation, is proven to achieve astronomical efficiency and productivity gains," says Errette Dunn, Rever.
Modern product inspection systems have helped processors become more efficient in recent years. "The use of the latest product inspection systems, such as metal detectors, x-ray systems, vision systems, and checkweighers at CCPs and end of line significantly improves OEE," explains Sarrina Crowley, marketing communications manager, Mettler Toledo, Columbus, Ohio. Recently, the company introduced enhancements to their metal detectors that are designed to improve overall efficiency. These include reduced and automatic test modes that enable a significant reduction in frequency and total time of routine testing.
Software is playing an increasingly important role in efficiency. One example of this is lot tracking and batch validation software that allows for traceability. "In the animal feed industry, the manufacturing facility is required to present documentation or reports to show ingredient tracking and traceability," says Don Goshert, general manager and vice president, Sterling Systems & Controls, Inc., Sterling, Illinois. "Increasingly, the data collection and management of ingredients and batches from the feed processing batching control system and the integration of this data with enterprise resource planning software has improved the manufacturer's ability to meet these safety requirements," he adds. The company engineers and produces batching and control systems that offer processors fully customizable tracking and traceability. This data can be invaluable for meeting stringent goals and objectives of the manufacturing process.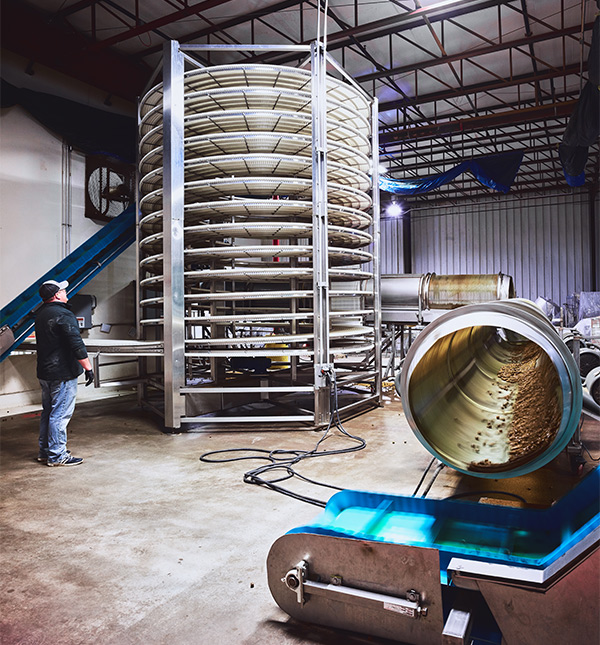 Utilizing new weighing technologies is another way for processors to improve overall efficiency. "Highly accurate digital load cells are a large contributor to the increased efficiency in scaling equipment," says Jessica Stank, marketing, APEC, Lake Odessa, Michigan. "There are load cells on the market today that are gram accurate. This level of weighing accuracy ensures that there is little to no waste or overuse of costly ingredients."
Goodbye to manual
Automation is one of the fastest ways to improve overall efficiency. For this reason, an increasing number of processors are partnering with companies that offer automated solutions. "A multinational pet food processing company came to APEC ready to transform their existing pet food plant in Mexico from a manual process to an automated process," Stank says. "By automating the process that had previously been done manually, the efficiency of the plant improved across the board."
Niranjan Kulkarni, Ph.D., director, operations improvement, CRB Group, Kansas City, Missouri, agrees on the importance of automation in a modern plant. "Automation solutions to dispense commonly used raw materials, automated palletizing, and integrating automated systems to collect downtime data, etc. are gaining popularity," he says. "These solutions help reduce overall cycle time, better understand the root cause of downtimes, and improve operator ergonomics and safety."
Reduce unplanned maintenance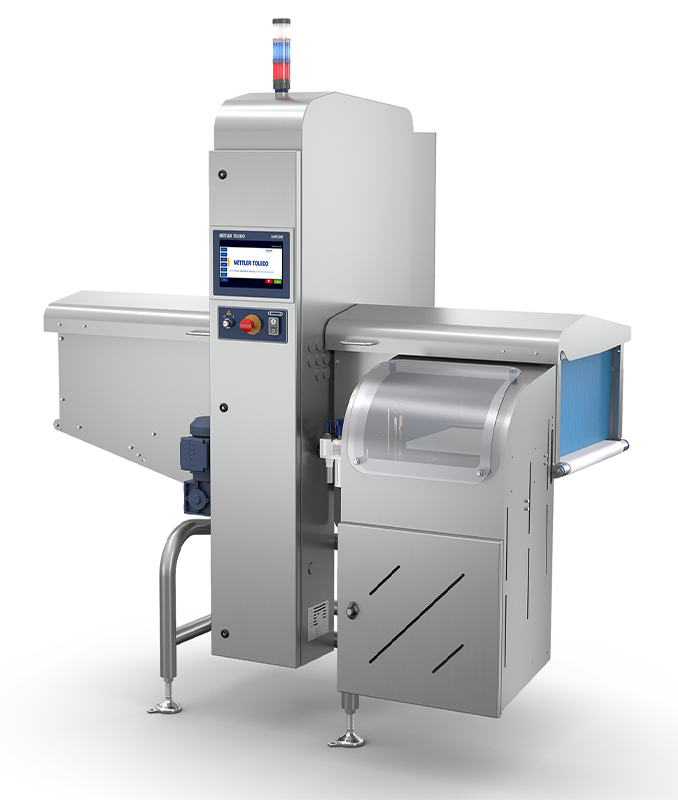 Preventive maintenance is essential for reducing downtime and maximizing the efficiency and lifespan of pet food processing equipment. "When production lines aren't running due to unplanned maintenance, the product isn't getting out of the door. This can impact an organization from top to bottom, and mostly the bottom line! Implementing and executing a proper cleaning and sanitation plan is necessary to ensure efficient and safe production," says Evan Reyes, director of sales, sanitation division, Goodway Technologies, Stamford, Connecticut. Goodway's offerings into the pet food space have focused on cleaning and sanitation solutions that accommodate processors' aversion to moisture. 
When it comes to maintenance and cleaning, many facilities are moving toward a total productive maintenance philosophy. "Routine maintenance tasks are performed by daily operations personnel," explains Drew Goodall, manager, process, GraySolutions, Lexington, Kentucky. "These facilities see maintenance and cleaning as an opportunity rather than a cost."
Errette Dunn, CEO of Rever, San Mateo, California, emphasizes the importance of planning preventive maintenance based on feedback from frontline personnel. "Maintenance and cleaning personnel already have ideas that are born from a need to make their job easier, and that have an impact on reducing downtime from scheduled changeovers," he remarks.
Hidden opportunities
Making improvements to old equipment is one area that is frequently overlooked. "New companies often start with borrowed or old equipment because they just don't have the resources to buy new," Zijlstra says. "Legacy equipment comes with a whole slew of issues, but it's still possible to improve efficiency. You can add sensors and control mechanisms to collect data, and once you are able to measure, to get visibility, you can improve efficiency."
"Increasingly, the data collection and management of ingredients and batches from the feed processing batching control system has improved the manufacturer's ability to meet safety requirements," says Don Goshert, Sterling Systems & Controls, Inc.
Training is another area that processors should take into consideration. "Make sure production personnel are adequately trained on how to operate and do simple inspections on all the equipment in the plant," Stank says. Greg Janzow, director, food safety, Gray Construction, Lexington, Kentucky, agrees training is an important part of improving efficiency from an operations perspective. "Ensure employees understand and perform their responsibilities to include performance requirements," he advises. Aside from training personnel to maximize efficiency, processors should consider investing in equipment that cuts down on the amount of training required. "Operator training can take time, especially if personnel change frequently," Crowley says. "Use of systems that are user-intuitive with icon-driven touch screens will increase uptime."
From a construction perspective, there are several ways processors can design their plants for maximum efficiency. Some areas to consider are product flow, utility capacities and expansion consideration. "Material, packaging, and finished product should be located for ease of access to the production floor," Janzow says. "Utilities (air, water, steam, cooling, HVC, etc.) need to be designed for anticipated operation demand with capacity to spare," he adds. It is also important for processors to evaluate future production line expansions and equipment upgrades. This will allow for quick execution when customer demands arise or capacities need to be increased. Goodall advises processors to perform a full simulation of the production facility prior to construction. "Custom software allows for a full simulation of the production operation and will identify any shortcomings in the design prior to construction execution," he explains.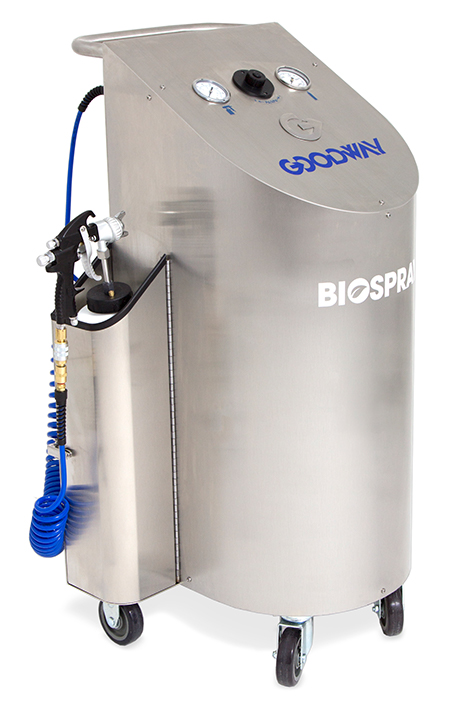 Material handling and delivery (MH&D) is another area that is often overlooked by processors. "With increase in demands, variety of SKUs produced, different packaging requirements, etc. the amount of material to be moved to the production areas or packaging lines, and back to the warehouse, has increased," Kulkarni says. "Often, and for good reasons, the focus is on improving production or packaging cycle times. However, without understanding and addressing the impact of these changes on MH&D needs, i.e., frequency of movements, adequacy of pallet jacks or fork trucks, operator requirements, etc., improvements made in the aforementioned areas may not be realized completely."
As processors focus on new ways to increase efficiency, they are beginning to leverage continuous improvement. "Until recently, many organizations mistakenly believed that continuous improvement was an optional initiative – a nebulous concept that sounded useful but was not easily implemented," Dunn says. "On the contrary, continuous improvement is an organization-wide mindset that, when paired with structured implementation, is proven to achieve astronomical efficiency and productivity gains." Dunn points out that the key to gaining production efficiencies is to include all employees in continuous improvement initiatives. "People, especially on the frontline, are critical to the success of digital transformation. Frontline workers often have the best view of needed improvements," he says. "They are the ones who work closest with the processes and machines that power a business."
Read more about best practices and innovations in pet food processing on our Operations page.