This article was published in the September 2019 issue of Pet Food Processing. Read it and other articles from this issue in our September digital edition.
House Ways and Means Committee Chairman Richard Neal, D-Mass., recently told reporters the US-Mexico-Canada Agreement (USMCA) shouldn't be allowed to "languish into next year" without a vote. The National Grain and Feed Association (NGFA) — and its membership of more than 1,100 grain, feed, processing and export companies — couldn't agree more. 
In every respect, the USMCA preserves or builds upon current market access for US food, agricultural and pet food products, and will facilitate more efficient cross-border trade between all three countries.
Key for trading partners
Without USMCA ratification, other key trading partners — including Japan, the European Union and potentially the United Kingdom — may view the US as an unreliable participant in negotiating trade agreements that are so important to US agriculture and our nation's economic growth and job creation.
In the North American market, the USMCA improves market access for several US agricultural products and contains significant improvements that will promote more seamless cross-border trade. Specifically for the grain and oilseed sector, the accord contains provisions that will facilitate more timely resolution of sanitary and phytosanitary issues that may arise in cross-border shipments, and will do so in a science-based manner in accordance with World Trade Organization (WTO) protocols and existing international conventions.
Further, the new agricultural biotechnology provisions will encourage more trilateral cooperation to gain timely and science-based regulatory approvals of biotech-enhanced traits, including cutting-edge gene-edited technology. It commits the three countries to develop a low-level presence policy for imports of biotech traits that have been approved as safe in one or more of the three countries, but not yet by the importing country.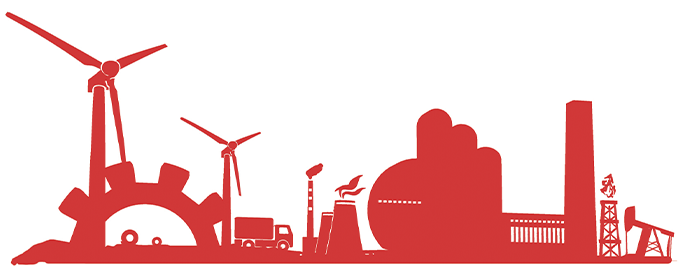 Over the last 25 years, US food and agricultural exports to Canada and Mexico have more than quadrupled under the existing North American Free Trade Agreement (NAFTA), growing from $9 billion in 1993 to nearly $40 billion in 2018 and helping to support more than 900,000 American jobs in food, agriculture and related sectors of the US economy. The USMCA builds on the success of NAFTA and is projected to deliver an additional $2.2 billion in US economic activity.
Importantly, the USMCA's improvements to address non-tariff barriers, which are paramount among the current global challenges that distort and slow cross-border trade flows, will serve as a model for future trade accords.
NGFA appreciates the efforts of US Trade Representative Robert Lighthizer and his team working with congressional Democrats to address what House Speaker Nancy Pelosi, D-Calif., has called "surgical" enhancements to the accord's enforcement provisions applying to new Mexican labor standards, environmental protections, and revisions to rules on biologic drugs. It is encouraging that House Democrats are working to get to a place where their caucus can vote "yes" on the accord. 
But, as Lighthizer rightly said during a recent House Ways and Means Committee hearing: "Getting this done sooner rather than later is in everybody's interest…It saves jobs, it helps the economy, it gets certainty in place, so there's every reason to get this done." Lighthizer also referenced a letter signed by 960 agricultural and food groups, including the NGFA and more than 300 of its member companies and affiliated associations, endorsing immediate ratification of the USMCA.
Far reaching effects
NGFA has been vocal with lawmakers and the administration about the consequences of delaying the agreement. Trading partners like Japan need the assurance that a trade agreement negotiated by the administration ultimately will gain approval in Congress.
To avert a loss of  market share in the Asia-Pacific, the US is hard at work now negotiating a bilateral trade agreement with Japan to provide market access and tariff treatment for US agricultural products that are at least comparable to what Japan is providing to foreign competitors under the Comprehensive and Progressive Agreement for Trans-Pacific Partnership (CPTPP) and the EU-Japan Economic Partnership Agreement. US competitors in the EU, Australia and Canada recently gained preferential market access to the Japanese market that exceeds what is currently allowed for the US under WTO rules. For example, Japanese flour millers estimate after CPTPP is fully implemented, they will pay an effective import tariff of $85 per metric ton for Australian and Canadian wheat. Meanwhile, the effective import tariff for US wheat will remain at $150 per metric ton.
In every respect, the USMCA preserves or builds upon current market access for US food, agricultural and pet food products, and will facilitate more efficient cross-border trade between all three countries.
Ratifying the USMCA also would serve to boost trade negotiations with the United Kingdom. Currently, US agricultural and food exporters have limited access to that market because of the European Union's restrictive, scientifically unjustified and protectionist tariff and non-tariff trade barriers. A US-UK trade agreement is an opportunity to work with our long-time British allies to develop a competitive and science-based trans-Atlantic market.
If NAFTA were to be repealed without enacting the USMCA, Mexican tariffs on US corn could reach as high as 37% and, for distillers, dried grain with solubles (DDGS) could rise to 45%. The cost of tariffs in a formerly tariff-free environment for agricultural industries, as well as the loss of scientifically-based agreements addressing non-tariff barriers, is incalculable. The consequences are unfathomable.
President Trump, Canadian Prime Minister Justin Trudeau and Mexico's then-President Enrique Peña Nieto signed the deal in November 2018; Mexico ratified it in June. It's time for the US Congress to do likewise. That is why NGFA and its partners in the food and agricultural sector are urging the House to ratify the USMCA, and the Senate to follow suit shortly thereafter.
Ratifying the USMCA will provide the business certainty desperately needed by the US agriculture, feed and feed ingredient, meat, and food and pet food sectors, and will demonstrate that the US remains committed to two-way trade that is so essential to economic growth, job creation and global food security.
Find more articles related to pet food and treats on the Pet Food Processing landing page.