MUENSTER, Texas — After installing in-house freeze-drying capabilities just last fall, family-owned Muenster Milling Company has added nine new products to its growing freeze-dried portfolio, which feature new proteins, shapes and formats, as well as three complete-and-balanced diets for dogs.
Muenster's line of freeze-dried pet products previously included only chicken, elk/venison and beef meal toppers. They have since added three 100% freeze-dried, complete-and-balanced dog foods, featuring beef and chicken protein.
The beef diet includes patty-shaped morsels of freeze-dried beef with ground bone, beef liver, heart and tripe, and other added ingredients to make it nutritionally complete. The formula contains at least 30% protein.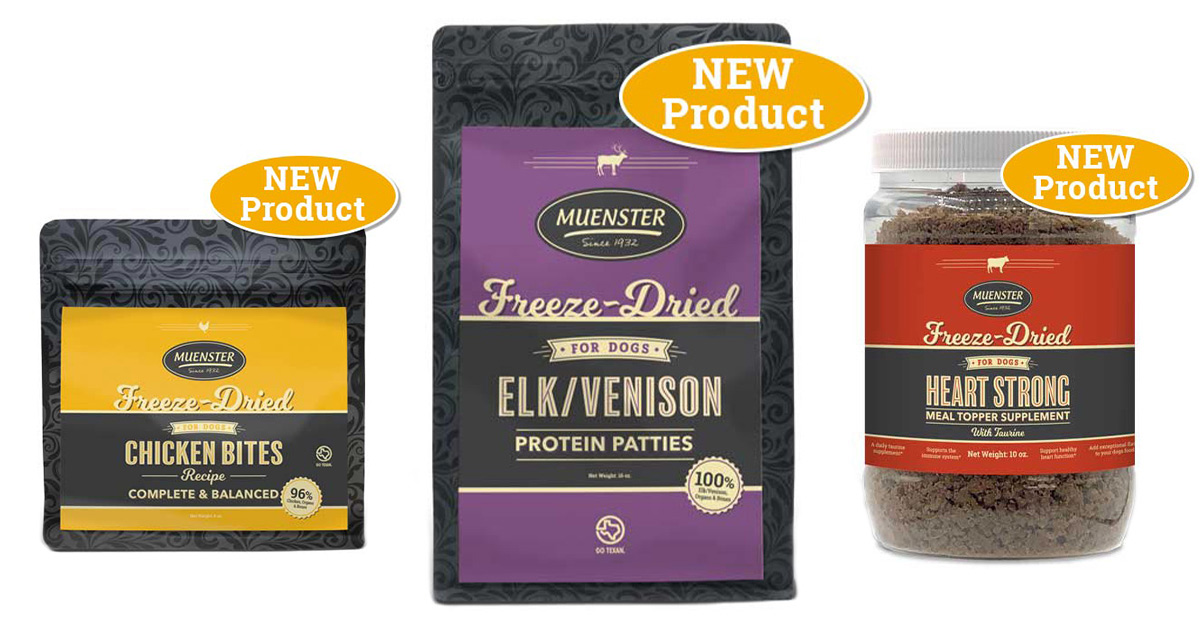 The complete-and-balanced chicken formulas come in patties or meatballs, each offering at least 50% protein. They are formulated with chicken with ground bone, chicken hearts, liver and gizzards, and other ingredients.
The company also released "Protein Patties" made from free-range elk and venison meat. The patties are intended for treating or supplementing a complete diet.
Additionally, Muenster released a freeze-dried meal topper formula for dogs that is supplemented with taurine to support healthy heart function. The meal topper, called Heart Strong, is supplemented with 200 milligrams of taurine per tablespoon and contains freeze-dried beef, beef heart, beef liver and beef tripe, as well as salmon oil.
The company introduced four new dog treats, including beef meatballs, beef liver, chicken liver and chicken meatballs.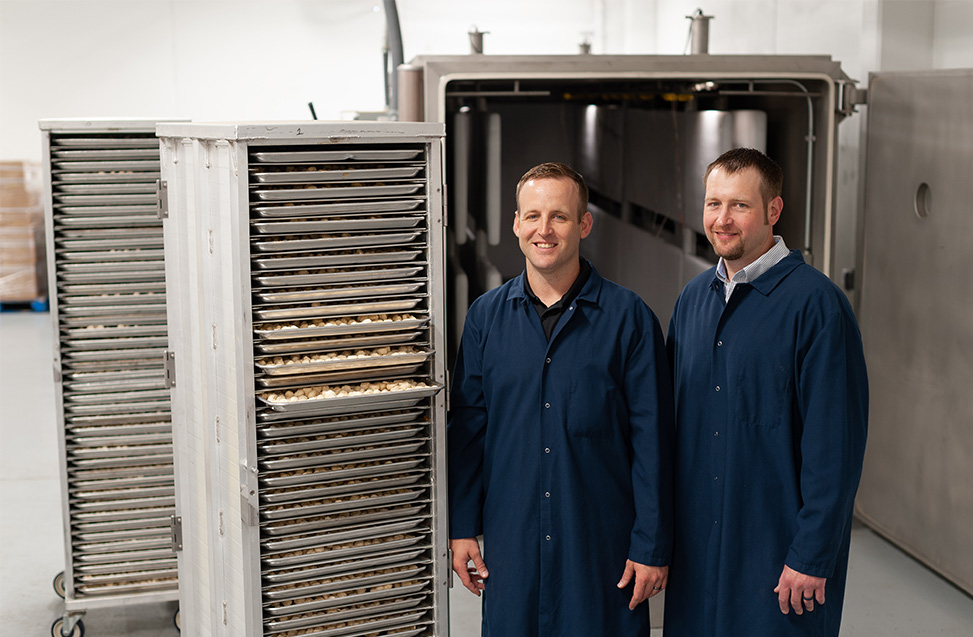 Muenster Milling Company began developing freeze-dried products to address increased pet obesity and deliver optimal nutrition through a diet that is high in protein and fat, but low in carbs – a difficult formula to achieve through extrusion.
"We can only lower the carbohydrates so far in an extruded food, so we feel strongly that by incorporating freeze-drying into our product lines we can make a better product for the animals," said Mitch Felderhoff, president of Muenster Milling.
Continue reading about Muenster Milling's nutritional philosophy and history, and get a glimpse inside its freeze-drying facility, in the exclusive processor profile in our September digital edition.
Read more about new pet food and treat products.