With SuperZoo 2019 right around the corner, pet food and treat brands are beefing up new product offerings, innovative formulations and package redesigns to stand out from the crowd. Here's a quick snapshot of brands and events to watch for during the trade show in Las Vegas, Nevada next week, Aug. 20 to 22.
First glance
Several companies plan to introduce complete-and-balanced diets, as well as new treats, into the market during the show.
Jiminy's (booth 2064), primarily a dog treat company using cricket protein and other plant-based ingredients, will introduce its first two insect-based dog foods. The company will also add a new dog treat formula, including pumpkin, carrots, oats and cricket protein powder.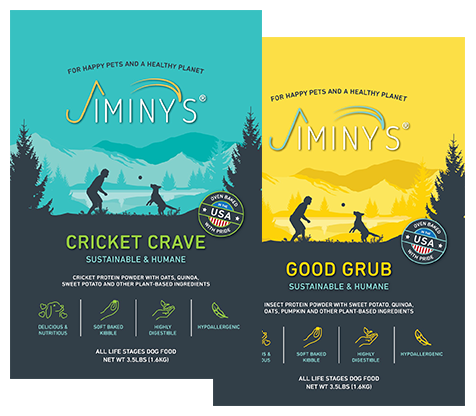 Earthborn Holistic (booth 3635), a Midwestern Pet Foods brand, will celebrate its 10-year anniversary during the show with the release of a new pet food, Earthborn Holistic Unrefined, formulated to support heart health with superfoods, ancient grains and added taurine. The brand will also release a new dog treat line, Wholesomes Jerky Treats, which are free from grain, gluten and propylene glycol.
Producer of Zignature, Essence and Fussie Cat brands, Pets Global (booth 1935), will reveal new limited-ingredient formulas under its newest brand, Essence, along with new Zignature Ziggy Bars dog treats.
New Zealand-based Ziwi (booth 1543) will add to its line of air-dried pet treats and chews, with four new limited-ingredient formulas featuring venison with green tripe, venison with lung and kidney meat, chicken gizzards and lamb ears, all sustainably sourced from the islands.
Gott Pet Products brands Hound & Gatos and Charlee Bear (booth 971) will keep the ball rolling with new products. Hound & Gatos will debut its first dry kibble pet foods, with three grain-free formulas for cats, three grain-free formulas for dogs and two other diets featuring ancient grains. Charlee Bear will showcase a new line of dog treats, Bearnola Bites, in four recipes, each formulated with natural ingredients such as oats, honey and vanilla.
Dr. Jan Pol and Consumer Supply Animal Nutrition (booth 2659) have teamed up to develop a line of branded animal food and feed products, including dog and cat diets as well as horse, chicken, goat and rabbit feed. Dr. Pol, a career veterinary professional, is featured on National Geographic's reality television series, "The Incredible Dr. Pol."
Three BrightPet Nutrition brands will introduce new pet treat products and package designs at the show. By Nature (booth 1531) will add freeze-dried pet treats to the mix, featuring a variety of meats for both dogs and cats. BrightPet's Blackwood brand will unveil four new oven-baked dog treat formulas, each including ingredients sourced in the US, and SO Bright (booth 1460) will showcase new packaging for its entire line of pet treat products.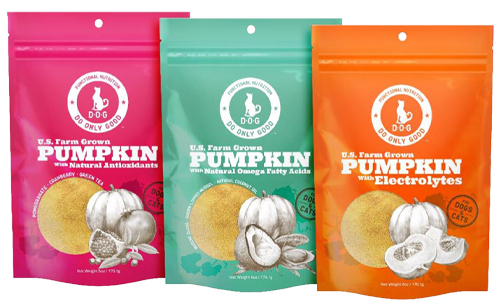 Do Only Good (D.O.G.) Certified Pet Nutrition (booth 1864) will introduce pumpkin-based supplements for both dogs and cats. Two formulas, pumpkin with antioxidants and pumpkin with Omega fatty acids, will be available for pre-order, while the third formula, pumpkin with electrolytes, will already be available at the show.
Florida-based Caru Pet Food (booth 1370) has added two new human-grade stew diets for cats, including Wild Cod & Chicken and Wild Haddock & Wild Salmon formulas. They will join the brand's existing cat stews, which debuted during Global Pet Expo in March.
Canadian pet treat company Treatworx (booth 668) will migrate south and launch its dog treat line in the US. First introduced in the Canadian market in 2018, Treatworx has already signed distribution agreements with Animal Supply Company and Lambert Vet to carry its product throughout Texas and the New England area.
Same brands, new looks
While PetGuard (booth 1111) won't be changing any of its formulas, the pet food brand has revamped its package designs across the board and unveiled an updated logo in an effort to create a stronger brand presence across generations of pet owners.
Dogs Love Us (booth 2804), previously known as Dogs Love Kale, has rebranded to bring a fresh new feel to its products, including a new name and package designs. Dogs Love Us will also debut new pet treat products at the show. 
CBD-infused pet product company Honest Paws (booth 4178) will introduce its reimagined packaging for its CBD-infused peanut butter for dogs, which it unveiled during Global Pet Expo in March. The new packages will be single-serve pouches to provide convenience and entice pet owners to try the product with little risk in terms of investment.
Riding the hemp wave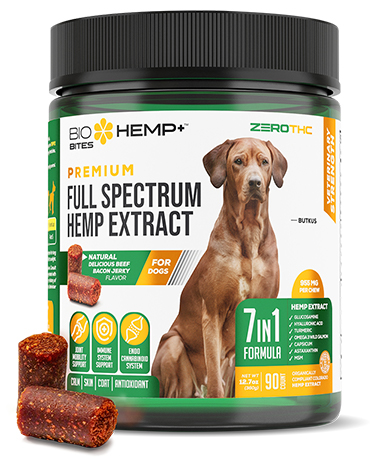 Speaking of hemp-based products, Ark Naturals (booth 2353) announced plans to debut its first hemp-based pet treat products, along with updating package designs for its other pet brands. RELAX™ calming treats are a twist on Ark Naturals' Happy Traveler dog treat formula, with added CBD, Valerian, L-Tryptophan, German Chamomile and St. John's Wort.
Animal Nutritional Products (booth 4515) will unleash a full-spectrum hemp-infused supplement for dogs, targeted to support healthy joints and gastrointestinal, immune and nervous systems. These Bio Hemp + Bites also contain capsicum for pain and stress relief.
Learn a thing or two
SuperZoo will host 75 educational seminars featuring 40 expert speakers throughout the show, starting Monday, Aug. 19. Topics will cover everything from retail and grooming to animal wellness.
A few noteworthy sessions related to animal nutrition include "Current State of the Union: CBD and Hemp Legalization and Legislation," "The Science and Nutritional Literacy Behind the Fresh Food Movement," and a DCM Update from Dana Brooks, president and CEO of Pet Food Institute, among other key topics.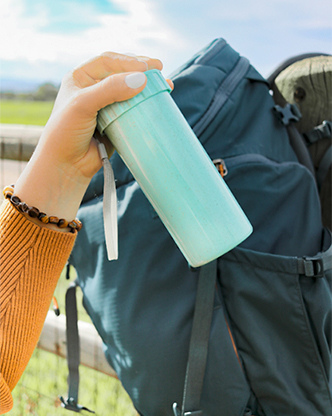 Embracing sustainability  
The World Pet Association has partnered with Pet Sustainability Coalition to provide a limited number of reusable water bottles to show-goers, incentivize brands who implement eco-friendly business practices, and provide educational opportunities on how processors, brands and retailers can help push the pet industry toward sustainability.
We'll see you there!
Find more articles related to pet food and treats on the Pet Food Processing landing page.