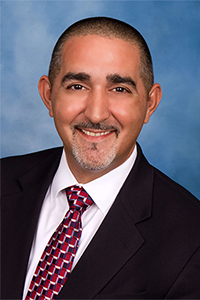 CLEARWATER, Fla. — Douglas Machines Corp. has chosen Paul Claro as its new president and CEO, following the retirement of its previous leader David Ward. Claro brings 18 years of experience from a variety of industries, including product distribution, equipment manufacturing and engineering, to his new role with Douglas.
Claro has served in leadership positions, including president, general manager and vice president, for many large companies such as Trojan Battery, Argo Turboserve, Rexnord Industries, NUR Macroprinters and Harsco Infrastructure.
"I am excited to be part of the Douglas team. We have tremendous potential for growth, and I look forward to exploring the possibilities to build on the existing foundation and advance our products and services market share," said Claro.
Claro graduated from Drew University with a bachelor's in economics and political science. He is a US Navy veteran and can speak Portuguese, Spanish and Italian.
Read more about personnel changes throughout the industry.