TEWKSBURY, Mass. — WHIMZEES, a WellPet LLC brand, announced June 24 it opened its latest state-of-the-art production facility at its campus in Veendam, The Netherlands. The company said expansion was necessary to support continued double-digit growth of its all-natural dental dog treats.
The facility received a top rating, "AA," from the British Retail Consortium (BRC), a rating which has been awarded to WHIMZEES for four consecutive years for its high safety and quality standards. The rating reflects the BRC Global Standard for Food Safety.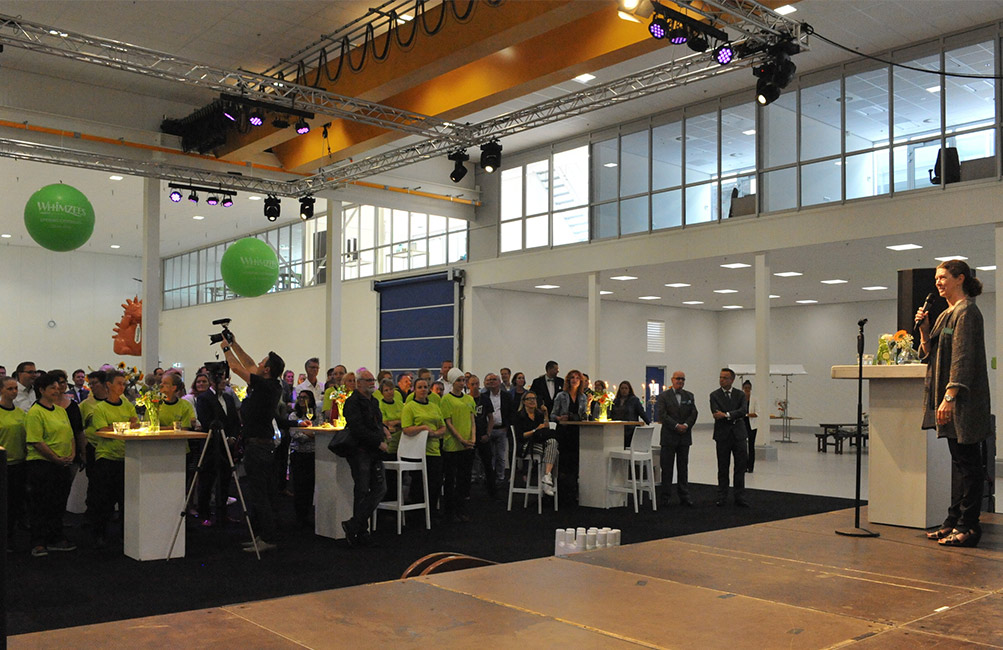 "We are poised for double-digit growth based on the popularity of our all-natural daily dental treats and the opening of our new facility supports our growing global demand and our commitment to providing the best, healthiest and most-fun dog products to the world," said Camelle Kent, CEO of WellPet. "We take our commitment to quality and safety very seriously and the new factory adheres to quality standards that go above and beyond the industry average."
WHIMZEES formulates its dental dog chews with limited, all-natural ingredients. They are free from artificial ingredients, preservatives, gluten, wheat, grain, GMOs or meat.
The company has also made strides in sustainability in its manufacturing process, which uses 40% less energy and allows for 90% of waste to be composted. Read about WHIMZEES' zero-waste effort at its manufacturing campus in The Netherlands.
Read more about pet food processing operations on our Operations page.