This article was published in the March 2019 issue of Pet Food Processing. Read it and other articles from this issue in our March digital edition.
The pet food manufacturing process is a delicate one that requires accounting for the safety and quality of each product. Caution is required at every step to prevent contamination and to protect the integrity of the final product, says David Nyachuba, Ph.D., corporate director, food safety for private-label pet food manufacturer American Nutrition, Ogden, Utah. "Whether your company has an internal audit process or uses a third-party, one thing is certain — staying ahead of safety risks is key to avoiding a potential recall and passing your FSMA inspection," Nyachuba adds.
While no system can guarantee pet food manufacturers will never experience a recall, there are processes that can be implemented to greatly reduce the likelihood. Pet Food Processing spoke with some industry experts to learn the benefits of performing audits, how to prepare for one and what shortcomings audits might uncover.
Benefits of audits
Douglas Marshall, Ph.D., Certified Food Scientist (CFS), chief scientific officer, Eurofins Microbiology Laboratories Inc., Des Moines, Iowa, says the company works closely with the American Feed Industry Association to provide Safe Food/Safe Feed certification, which is a common standard in the pet food industry.
Marshall says Eurofins conducts audits for clients, issues reports on its findings and certifies companies against various industry standards, depending on client needs. Audits are beneficial to manufacturers for a myriad of reasons, including that customers might require certification against specific food safety auditing schemes. Internally, an audit can provide a business case that products are fit for service and safe for consumption.
Mary Landis, regional sales manager, Eurofins, says the cost of performing audits upfront is much less than dealing with fines or a potential shutdown by the US Food and Drug Administration (FDA) later. Landis says manufacturers are required to have an employee onsite who is Preventive Controls Qualified Individual (PCQI) certified. This person oversees planning for audits and visits from FDA inspectors. Eurofins offers a PCQI certification program for these individuals as well.
Elaine Vanier, DVM, technical manager, animal wellness programs, NSF International, Ann Arbor, Michigan, says the company provides a comprehensive range of feed certification and food safety auditing services for pet food manufacturers and helps them demonstrate compliance, provide assurance and drive continuous improvement, such as through second- and third-party audits. Third-party audits are performed by an entity with no affiliation to the company, Vanier says. Second-party audits can be done to a proprietary standard and are generally conducted on behalf of the company instead of by their own people.
Vanier says the No. 1 benefit of third-party audits is a non-biased assessment of a manufacturer's operations. "This provides transparency to the company, its customers and regulators," she says. "NSF has the benefit of having conducted audits to these robust standards in multiple environments. Our auditors not only have the required category knowledge, they are also familiar with industry best practices.
"Audits also support collaborative stakeholder relationships across the supply chain, through understanding where the responsibility for food safety for pet food and ingredients lives, intersects and impacts the entire supply chain," says Elaine Vanier, NSF International.
For example, a company may plan to install new processing equipment, but they might not have considered everything required to ensure they are meeting the standard they are being audited to, Vanier says. Auditors can use their previous experience to ask targeted questions about the impact on meeting the standard. "Audits also support collaborative stakeholder relationships across the supply chain," Vanier says, "through understanding where the responsibility for food safety for pet food and ingredients lives, intersects and impacts the entire supply chain." This can include auditing the operations of ingredient and packaging suppliers.
Marshall says audits help with the customer base, regulatory standards and to facilitate continuous improvement to make sure products are safe to consume. Also, FSMA holds companies and their management personally liable to criminal and civil liabilities from lapses in their food safety plans. "Audits provide evidence for manufacturers to defend themselves," Marshall adds.
Preparing for audits
Marshall says manufacturers often hire a consultant to help prepare for an audit. The primary interest of consultants or internal auditors is to identify any weak spots or gaps in the records or food safety processes.
In preplanning for audits, a hazard analysis approach to increase the likelihood of finding weaknesses and drive improvement is required as part of the standards, Vanier says. "This can improve processes and efficiencies, and reduce waste and consumer complaints," she says.
Audits are often seen as a snapshot in time. "Using the technique of process-based auditing, NSF auditors take a more holistic view of the entire process," Vanier says. "This way, the auditor evaluates the evidence to assess how a facility performs and manages its operations over time." The audit evaluates that the facility's processes are in place, the processes are followed and looks at the results of those processes and activities and the consistency of achieving the desired results, Vanier says.
For example, say an operation has a set of sanitation standard operating protocols. "The desired result is that, if followed, the facility and equipment will meet a required level of cleanliness that will not impact the product," Vanier says. "If all is working well, the people doing the work have been properly trained and follow the instructions." Regular environmental and product sample testing results confirm that the desired result is being met consistently, she adds.
Mitigating pet food safety risk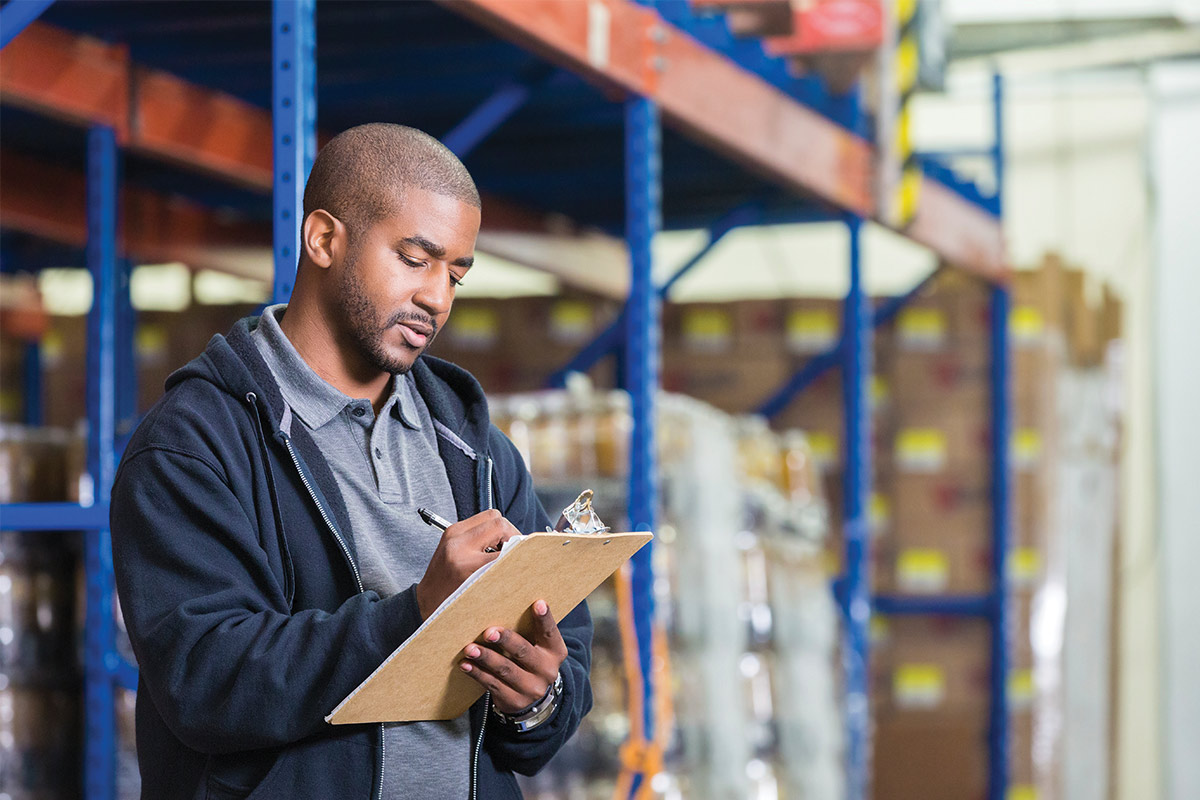 Nyachuba says American Nutrition developed an internal audit process that includes Safe Quality Food (SQF) certification to ensure food safety. He shared three overarching best practices that the company employs to mitigate pet food safety risk and ensure a passing grade during FDA inspections.
First, American Nutrition's pet food products are SQF Quality Code certified. SQF certification in the pet food industry has been better defined and enforced in recent years, Nyachuba says. "An SQF certification is crucial because it reduces variation in product quality by encouraging manufacturers to build controls into their processes and to prioritize compliance and continuous improvement in their operations." Nyachuba adds that an SQF certification serves as an indicator to pet food brands, regulators and consumers about how much suppliers and manufacturers have invested into food safety.
Second, Nyachuba says its critical for pet food manufacturers to prevent cross-contamination. While most manufacturers have a process that aims to kill pathogens that may be in ingredients, this is only a quarter of the safety procedure, he says. "Forgetting proper precautions such as hairnets, daily machinery cleaning and proper staff training can welcome harmful microorganisms to be transferred from contaminated surfaces to the product or food contact surfaces, or from the raw ingredient to the product — all easy ways to fail your FSMA inspection," Nyachuba says.
American Nutrition implemented hygienic zoning in its facility to separate raw ingredient handling areas from post-kill-step processes, break rooms, maintenance shops, hallways and warehouses. "Additionally, we ensure our staff is trained on the importance and standards of our food safety program, which includes proper dress wear and shoe sanitization upon entering the facility," Nyachuba says.
A third area American Nutrition has focused on is implementing a robust food safety program. "It's safe to assume that all pet food manufacturers worthy of consideration will have a formal food safety program; however, how comprehensive it is, and how fully it is implemented, is a different story," Nyachuba says.
To ensure the company had a high-quality food safety program in place and would pass FSMA inspections, American Nutrition first incorporated a supply chain management program. This helped the company make sure it purchased ingredients from approved suppliers and determined a schedule of appropriate supplier verification activities, such as onsite audits. Next, the company required all shippers transporting its food to follow its sanitary practices to ensure the food safety of its ingredients and finished products, Nyachuba says. The process is monitored and verified to make sure the practices are followed. Additionally, American Nutrition uses standard operating procedures for all mission-critical tasks to ensure consistency in execution, he says.
The company conducts regular internal and third-party audits at its facility and has reports from a certification firm available to review upon request. Nyachuba says ensuring food safety shouldn't be something that keeps pet food manufacturers up at night. "By following these simple practices and taking steps to prevent contamination and ensure food safety, you're sure to avoid the risk of recall and pass FSMA inspections with flying colors," he says.
Potential audit findings
Audits evaluate the systems that facilities have in place to mitigate risks and ensure compliance. "An audit identifies where critical processes are present, thoroughly tests the system by focusing on results, not just procedures, and increases the likelihood of finding weaknesses,"
Vanier says. The audit report of the facility's performance at the time of the audit gives an added indication of how the facility operates daily, she adds.
"Audits provide evidence for manufacturers to defend themselves," says Douglas Marshall, Ph.D., Eurofins Microbiology Laboratories Inc.
During his time performing food safety audits and troubleshooting in pet food processing facilities, Marshall says he's seen multiple issues including failure to implement good manufacturing practices, poor machinery or use of a facility not designed for its purpose.  Marshall has also seen poor employee hygiene on manufacturing lines, lack of proper hand washing, and sanitation of facilities not up to contemporary expectations.
"If a company does well in an audit, that increases the odds that a regulatory inspection will find the company in good standing," he says. "No one is perfect, so expect there to be some findings."
Read more about food safety in the pet food and treat industry on our Operations page.