STAMFORD, Conn. — Thousands of pet industry companies, co-manufacturers, retailers and enthusiasts flocked to Global Pet Expo, "The One Show to Attend," March 20-22, 2019 in Orlando, Florida. It was a record-breaking show for exhibitors, booths, buyers, new products and first-time exhibitors.
Overall, the show floor stretched over 360,400-sq.-ft. of the Orange County Convention Center and drew more than 17,000 attendees, including more than 7,000 buyers, with almost half of them attending the show for the first-time. More than 1,100 exhibitors, including 295 first-timers and 304 international exhibitors from 35 countries, showcased products, brands and capabilities across 3,604 booths. International buyers at the show represented 81 countries total.
"The level of innovation we continue to see each and every year at Global Pet Expo is truly remarkable and is a key factor in the continued growth we have experienced," said Andrew Darmohraj, executive VP and COO of the American Pet Products Association (APPA). "The record numbers we have reported across the board exceeded our expectations and we're thrilled to announce plans to further expand the show floor in 2020 to accommodate our growing number of exhibiting companies and booths. We are grateful to our loyal attendees who have played an integral role in making this the industry's premier event."
The New Product Showcase, which featured more than 1,000 products, spanned 45,000-sq.-ft. of the show floor and was 15,000-sq.-ft. larger than the previous year.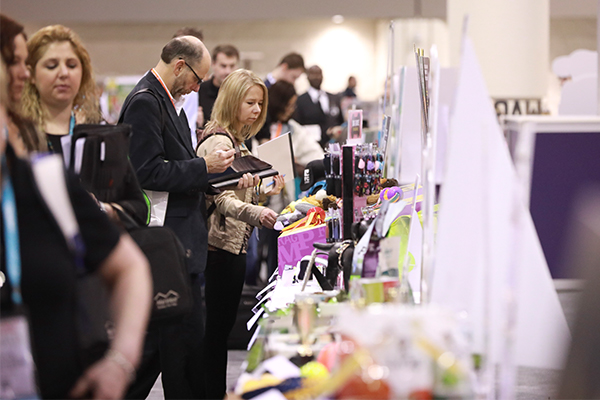 APPA released the executive summary of its 2019-2020 National Pet Owners Survey, revealing pet owners spent a record $72.56 billion on pet products and services in 2018. The association predicted spending will grow to $75.38 billion by the end of 2019.
The Academy, a program hosted by the Pet Industry Distributors Association (PIDA) geared toward pet industry retailers, attracted approximately 1,700 participants, the highest attendance to date, and featured 12 speakers who discussed marketing and merchandising, customer service and hot topics such as social media and corporate responsibility.
"We are proud to be serving an important need in the pet industry by offering free access to best-known and most-admired authorities in the pet industry at the Global Pet Expo Academy," said Celeste Powers, president of PIDA. "We look forward to the opportunity to continue assisting our members by providing valuable education for their customers that can help mean success in their future business endeavors."
Social media engagements with Global Pet Expo's hashtag on Twitter, Instagram stories, Snapchat filter and Facebook features were unprecedented as they were used by thousands of people before, during and after the show. According to APPA, a record number of social media influencers participated in the show and shared experiences with their audiences.
"There has never been such an exciting time to be a part of this industry," added APPA CEO Steve King. "The continued success and impressive growth of Global Pet Expo and the entire pet industry further solidifies the importance pets play in our lives and that we truly value them as important members of our families. I have no doubt the 2020 show will continue to inspire both newcomers to the industry as well as those of us who have been involved for many years. The level of ingenuity in products never ceases to amaze me."
The 2020 Global Pet Expo is scheduled for Feb. 26-28 at the Orange County Convention Center in Orlando.
Learn more about the top pet food and treat trends at Global Pet Expo 2019.