ST. LOUIS — Nestlé Purina donated $31 million worth of funding, pet food and cat litter to nonprofits across the US throughout 2018. The pet food manufacturer partnered with various other organizations to support victims of natural disasters and domestic violence, agricultural conservation initiatives and animal shelters.
"At Purina, we're guided by a core belief that people and pets are better together," said Joseph Sivewright, Purina CEO. "That's why we've stepped up our commitment to organizations and programs that help keep people and pets together, as well as those that bring people and pets together through pet adoption and programing that promotes the benefits of pet ownership."
Purina donated more than 12 million lbs. of its pet food and cat litter to animal shelters in 2018, benefitting approximately 187,000 sheltered pets. The manufacturer partnered with Rescue Bank to provide 60,000 lbs. of pet food and litter to shelters and individuals affected by natural disasters, and with GreaterGood.org to donate $60,000 to relief efforts supporting victims of natural disasters.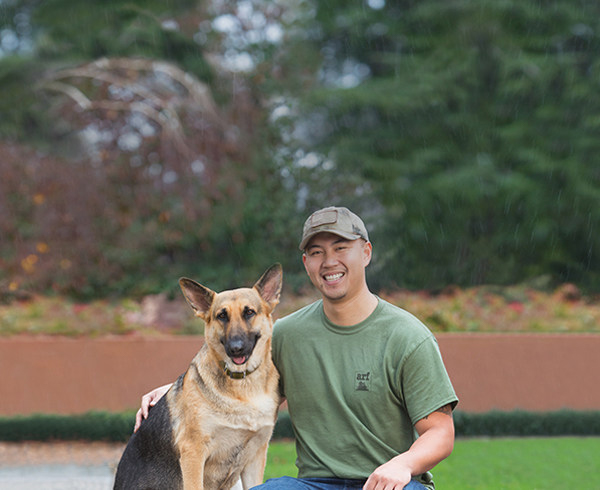 Purina's Dog Chow brand donated $500,000 to Tony La Russa's Animal Rescue Foundation (ARF) for its service dog training program in support of veterans in July 2018.
The company also partnered with RedRover in 2018 to launch the Purple Leash Project, a program to provide funding for domestic violence shelters so they can become pet-friendly.
Purina has been working with United Way for 50 years, according to the company, and for the past 10 years has donated more than $1 million annually to the United Way of Greater St. Louis, where Nestlé Purina is headquartered.
In efforts to support environmental conservation, Purina launched a three-year water conservation project with The Nature Conservancy and Cargill aimed at reducing the impact of row crop irrigation in Nebraska and increase the sustainability of the beef supply chain. It also partnered with Ducks Unlimited on its Living Lakes Initiative to conserve and improve 1,600 acres of wetland and grasslands in Iowa over a three-year period.
The manufacturer also contributed to education and career programs such as Project Opportunity and Mutt-i-grees Curriculum.
"As a pet care leader, we know it's our responsibility to improve the lives of pets and the people who love them," said Bill Etling, director of public relations and community affairs at Purina. "We support our community partners in many ways -- including through providing funding and pet food and contributing our expertise in pet care. We're fortunate to work with some of the country's leading nonprofit organizations that are making a measurable, positive impact in support of individuals, communities and our planet."
Read more about pet food manufacturers.