LEUVEN , Belgium — TOMRA Food, a Norwegian sorting solution supplier, has introduced four applications of its advanced in-line sorting technology to pet food producers. The technology can detect very small foreign materials from dry meat and bone meal, ground frozen meat, biscuit residue and dry kibble pet foods.
The technology used in these sorting solutions was adapted from machines originally designed to detect foreign materials in human food. The company said its solutions can be tailored to specific applications and processes.
All four solutions can withstand high throughputs and rugged conditions, such as wet or dry and dusty environments. A variety of optical sensors, each able to detect specific defects, are used to inspect product streams to determine foreign materials and cross-contaminated product from good product. Strong bursts of air are used to target and remove undesirable materials while optimizing product yield throughout the sorting process.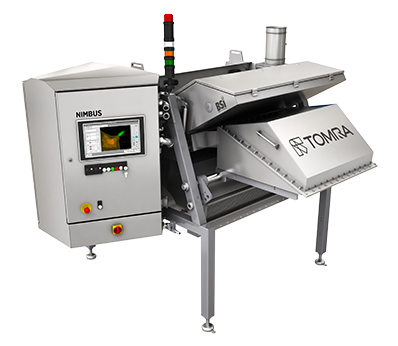 "As the humanization and premiumization of pet food shows, customers have increasingly high expectations about pet food quality," said Bjorn Thumas, business development director at TOMRA Food. "New applications of TOMRA's sorting technologies now make it possible for pet food producers to easily and reliably meet the demands for higher quality and product safety. TOMRA's sorting solutions are well-proven with numerous food types, such as potatoes, nuts, vegetables, and fruit, and applying our technologies to pet food is a logical progression."
The applications were tested in TOMRA facilities and in pet food manufacturing plants in Europe and the US over the past two years.
Find more articles related to pet food processing equipment on our Equipment page.