Nestlé released its 2018 full year financial results Thursday, Feb. 14, announcing overall growth of 2.1%. The company's pet care segment, Purina, remains a key asset to the company as it achieves double-digit growth in emerging markets and drives steady growth in developed markets. Nestlé held a press conference Thursday morning and an investor call later in the afternoon to discuss its earnings.
François-Xavier Roger, COO of Nestle, reported CHF 91.4 million in sales ($90.7 million) in 2018, of which its pet care segment accounted for 14% equal to CFH 12.8 million ($12.7 million). Roger said pet care is considered one of Nestlé's high-growth categories. "Coffee, pet care, infant nutrition and consumer healthcare have been growing two-times faster than the rest of the other categories," he added. Share of pet care sales were equal to the milk products and ice cream category and exceeded other categories including prepared dishes and cooking aides (13% of overall sales), confectionery (9%) and water (8%).
Nestlé experienced high growth in its two largest markets, the US and China, in 2018. The US saw 2.4% growth to 2.6%, and China grew 4.4%. He attributed part of the growth in the US to its pet care segment, also naming coffee and pizza products. Mark Schneider, CEO of Nestlé, said pet care is experiencing double-digit growth in emerging markets.
Purina pet care remained a "category highlight" in the Americas, Rogers continued, saying, "Premium products grew strongly at approximately 10% led by Purina pet care and infant nutrition," in the region. In North America specifically, Purina brands drove steady growth. "By category, Purina pet care maintained its solid performance, particularly with Pro Plan, Fancy Feast and Tidy Cats, as well as a strong growth in the e-commerce channel," Roger said. "Purina pet care delivered another year of double-digit growth [in Mexico], reaching sales of more than CHF 1 billion [$993.8 million] in 2018," he added.
The company's pet care category had the second-largest organic growth at 4.5%. It is among the company's top-four product categories in terms of sales and growth.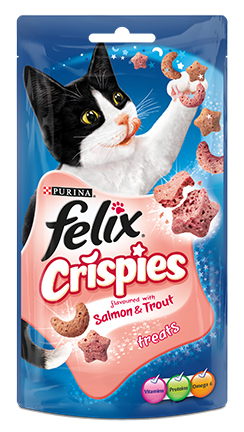 In its EMENA region, which includes western, central and eastern Europe, the Middle East, northern Africa and Russia, Purina pet care was a product category leader as well. "By category, Purina pet care, infant nutrition and Nestlé professional were the highlights. Premium products now account for 22% of the zone's sales and delivered organic growth of around 10%. This strong sales momentum came from products such as Felix and Gourmet cat food, as well as NAN infant formula with human milk oligosaccharides," Roger said.
Nestlé's underlying trading operating profit margin increased from 2017 to 2018 by 17% overall, with pet care being the second-highest increase across all product categories at 21.6%.
"In 2018, we upgraded our innovation engine notably to ensure continued technology leadership and a shorter time to market. In the fast-changing food and beverage space Nestlé has what it takes to truly excite consumers with meaningful innovation and must-have products," Schneider said. He added, "We are on our way to meeting our 2020 targets and positioning Nestlé for sustained and sustainable growth in the years beyond."
Read more about corporate strategy, financial performance, mergers and acquisitions on our Business page.