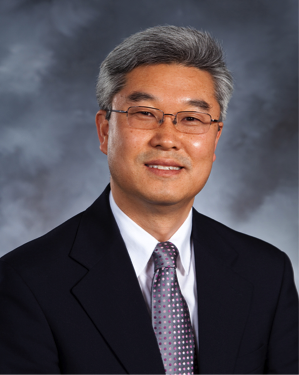 CEDAR RAPIDS, Iowa – Diamond V, a global animal health company, awarded Dr. Ilkyu Yoon, director of ruminant research and technical support, the company's President's Award for his technical and research achievements, as well as for helping the company expand globally. During his 23-year tenure at Diamond V, Yoon has spearheaded numerous new product and technical developments in dairy research.
"Ilkyu's leadership in the development of Diamond V's RAMM, or Rumen Activity Modifier Model, has taken the company's technical expertise to a whole new level," said Don McIntyre, director of global research and technical service, Diamond V. "His insights have laid the foundation for NutriTek, our most advanced dairy technology and have also driven the creation of our Intestinal Activity Modifier Model (IAMM)."
The company's President's Award is given to individuals who have demonstrated exceptional, sustained contributions to the company. Diamond V is based in Cedar Rapids, Iowa, but has offices in five other countries and markets in more than 70 countries. The company manufactures natural immune support products that optimize animal health, animal performance, and food.